Benjamin Moore selects Raspberry Blush as 2023 Color of the Year
October 24, 2022 | 11:30 am CDT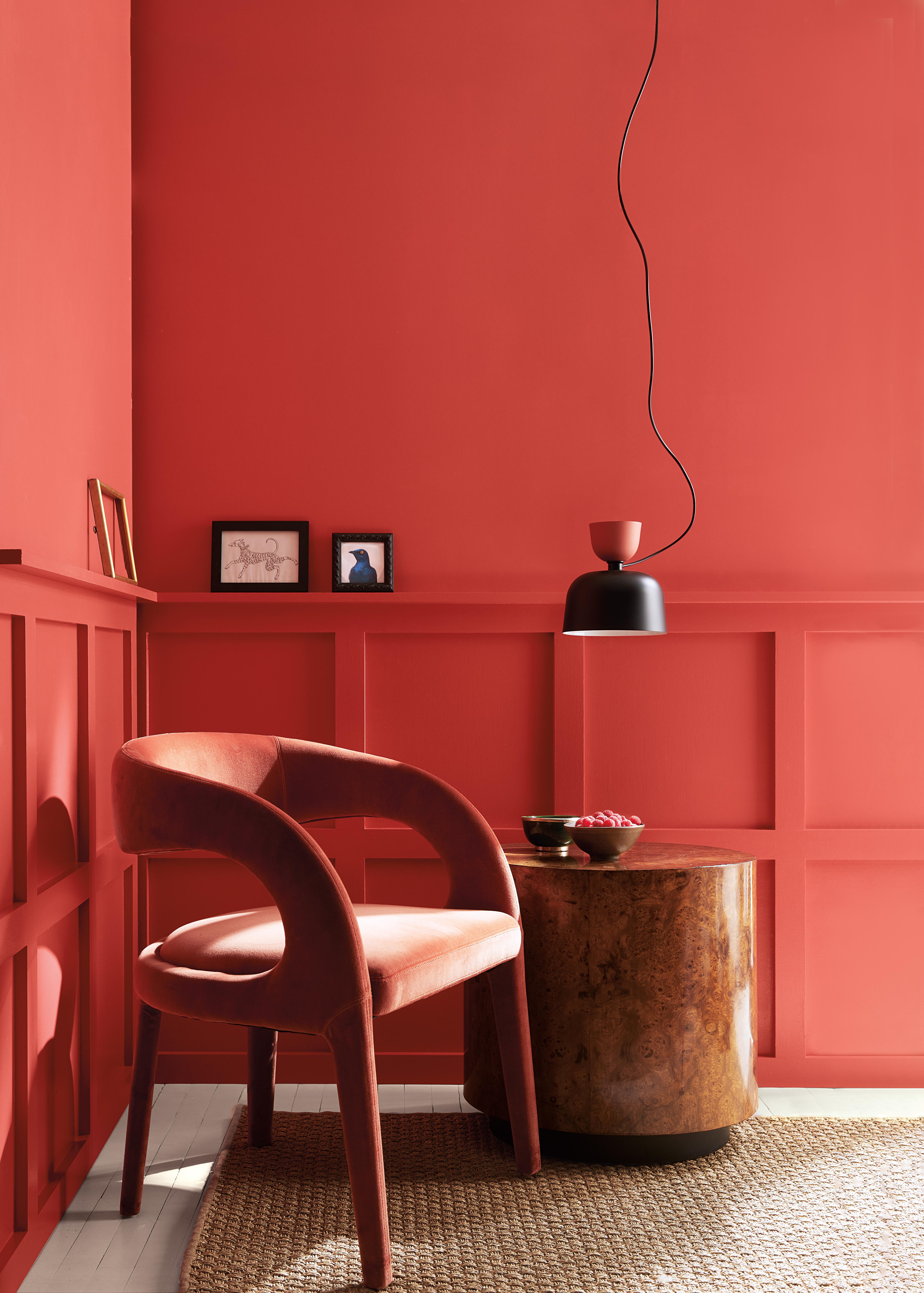 Photo By Benjamin Moore
MONTVALE, New Jersey - Raspberry Blush 2008-30 – a saturated red-orange - was named as Benjamin Moore's 2023 Color of the year. The color is vivacious and bold and "enlivens its surroundings while awakening the senses with charismatic color," the company said. 
"People are ready to bring color back into the home, taking a step outside their color comfort zones," said Andrea Magno, Color Marketing & Development Director at Benjamin Moore. "Raspberry Blush 2008-30 and the Color Trends 2023 palette empower the use of statement colors that deliver delight and personality while transforming rooms for incredible results." 
To commemorate this year's selection, Benjamin Moore enlisted renowned electro-funk duo Chromeo to underscore the upbeat and optimistic tone of the palette and the dynamic role color plays in self-expression, much like music. Chromeo's new song, 'Raspberry Blush' celebrates the positivity and enjoyment of life that both color and music can influence, the company said. 
Benjamin Moore is showcasing its Color Trends 2023 palette at events in select cities. As living spaces are often an expression of individuality and personal style, the palette emboldens designers and homeowners to take color to unexpected places using eight Benjamin Moore paint colors: 
• Raspberry Blush 2008-30 
• Conch Shell 052 
• Wenge AF-180 
• Cinnamon 2174-20 
• New Age 1444 
• Starry Night Blue 2067-20 
• North Sea Green 2053-30 
• Savannah Green 2150-30 
To learn more about the Benjamin Moore Color of the Year and Color Trends 2023 palette, visit benjaminmoore.com.
 
Have something to say? Share your thoughts with us in the comments below.