Autodesk completes acquisition of construction software provider
August 18, 2020 | 9:52 am CDT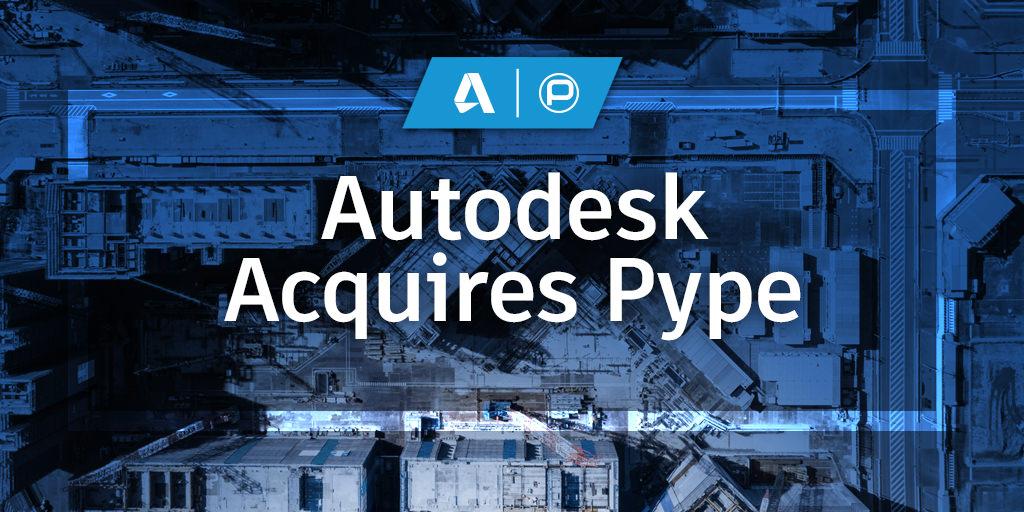 SAN RAFAEL, Calif. -- Autodesk, Inc. has completed the acquisition of Pype and its portfolio of cloud-based software for the construction industry. This acquisition and resulting product integrations will provide value for Autodesk Construction Cloud users, allowing general contractors, subcontractors and owners to automate workflows such as submittals and project closeout.
Pype's software uses artificial intelligence and machine learning to extract and process data from project plans and specifications. The resulting data provides insights on project management workflows, helps teams identify actionable information to close communication gaps between design, construction and operations teams, and ensures a higher level of quality, efficiency and risk management on projects.
Pype marks Autodesk's fourth construction-based acquisition in recent years, joining the acquisitions of Assemble in July 2018, PlanGrid in December 2018 and BuildingConnected in January 2019.
Autodesk plans to integrate Pype within its Autodesk Construction Cloud portfolio, which encompasses Assemble, BIM 360, BuildingConnected and PlanGrid. See http://autodesk.com
Have something to say? Share your thoughts with us in the comments below.