Arauco breaks ground on Michigan particleboard plant
April 13, 2017 | 4:37 pm UTC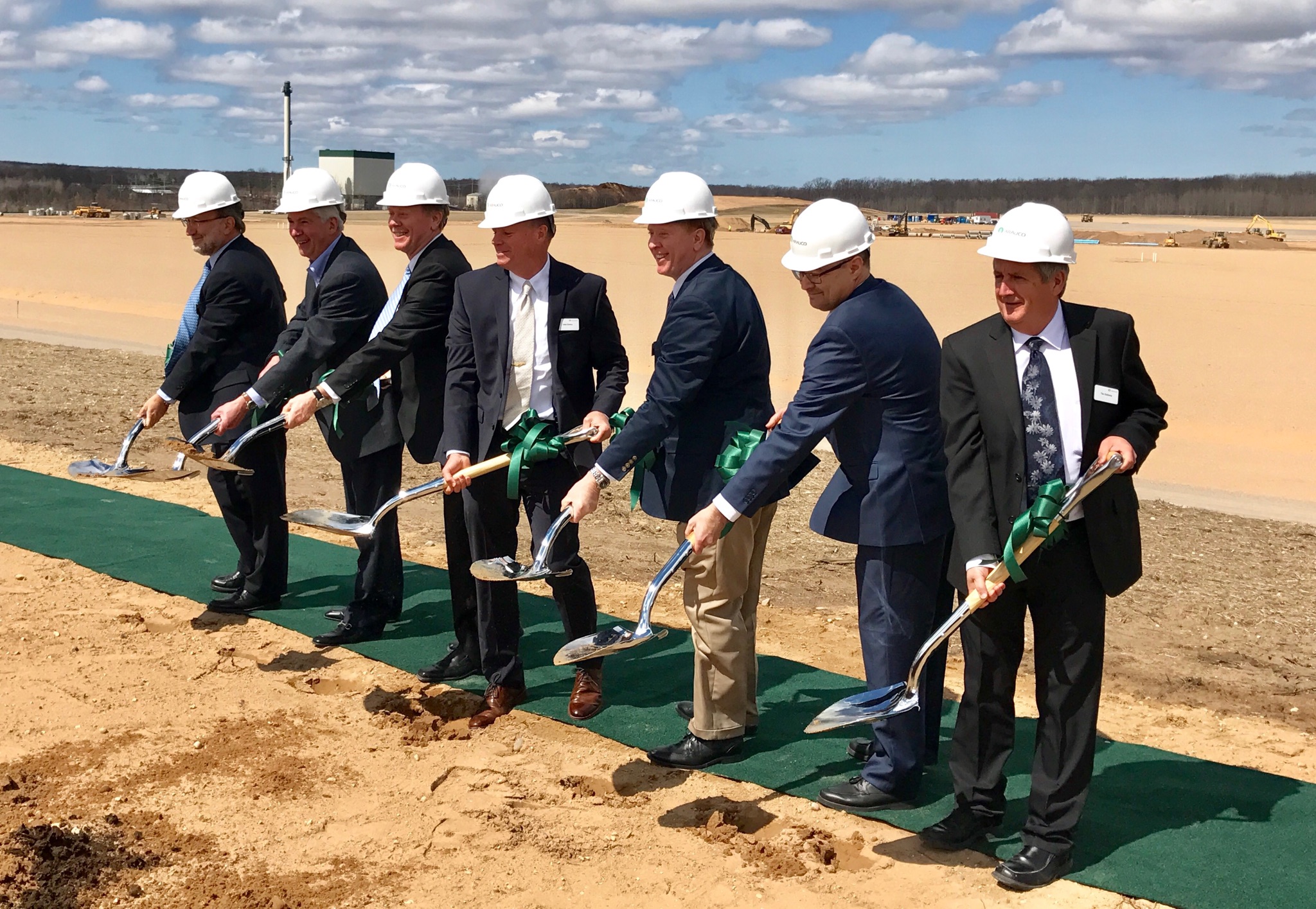 Photo By Rob Roszell
GRAYLING, Mich. -- Arauco North America has broken ground on its $400 million particleboard plant. The new operation will employ more than 250 and will make both raw particleboard and TFM. The Grayling particleboard plant is reported to be one of the largest mills of its kind. When completed the new location will feature North America's largest continuous particleboard press.
Kelly Shotbolt, president of Arauco North America, said the upper Midwest is the largest consuming region of particleboard in all of North America. Shotbolt and Rick Snyder, governor of Michigan, spoke at the groundbreaking event. The plant is expected to be completed in late 2018.
The Arauco Grayling plant will create approximately 700 construction jobs and about 250 permanent jobs. Once complete, the plant will measure 820,000 square feet with an annual capacity of 800,000 square meters or 452 million square feet of particleboard, along with full lamination capabilities.
The company hired Amec Foster Wheeler for construction management services. In addition to Amec, Arauco has engaged multiple local and Michigan-based companies in support of the plant's design and site development. See http://www.arauco-na.com/.
Rick Snyder, Michigan governor
Kelly Shotbolt, president of Arauco North America.
Have something to say? Share your thoughts with us in the comments below.