Altendorf Group receives World Technology Leader Award
March 3, 2023 | 2:40 pm CST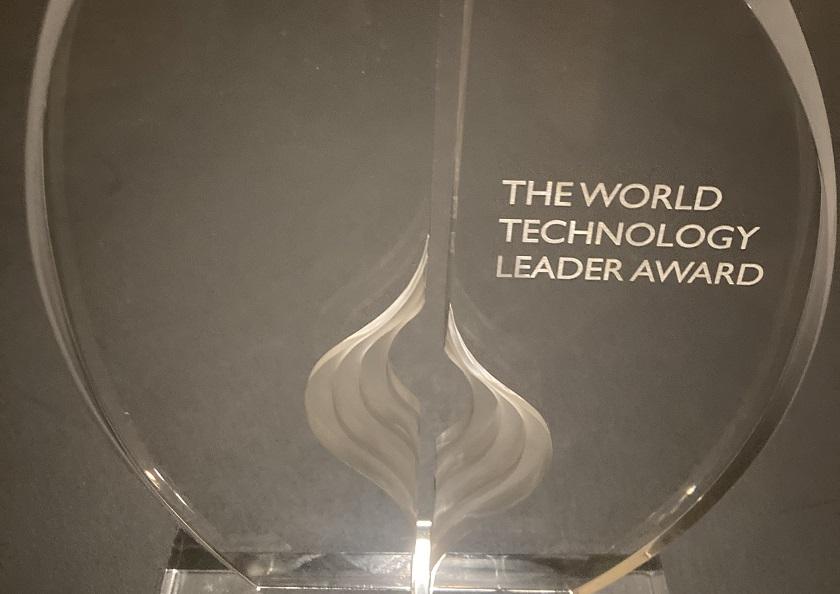 The Altendorf Group from Minden, Germany, a world market leader in the manufacture of sliding table saws and edgebanding machines, has been awarded the internationally known World Technology Leader Award earning third place in the public online voting competition. The company garnered more votes than such international companies as Apple, Samsonite, and Jabra.
Altendorf was nominated for its Hand Guard system, globally the first and only certified and AI – controlled safety assistance system for sliding table saws. Two cameras monitor a large area around the saw blade. When a hand is detected and gets too close to the saw blade, it is stopped and driven down in a maximum of a quarter of a second. No damage is done to the sawblade and the system can be operated again after max. 10 seconds.
Many customers such as industrial companies cutting plastics or aluminum, educational facilities, or woodshops are using Hand Guard to increase the safety of their workforce. Hand Guard is an important pillar in Altendorf's commitment to safety and innovation. The Altendorf Group will continue its efforts to make working with wood and other materials safer and more efficient for professionals around the world. Hand Guard is available through Altendorf's worldwide dealer network.
Online voting
The winners of the WTLA were determined in a public online voting that ended with a new participation record: more than 43,000 votes from more than 80 countries were placed. With a total of 4,496 votes, the Altendorf Group came in third place behind the company ASML and the joint venture BMW and Nvidia. Consumer electronics manufacturer Apple landed in fourth place, followed by other well-known brands such as Jabra, Samsonite, Cosco, and Sixt. 
The World Technology Leader award is organized by Diana Research Pte. Ltd./Singapore. The market intelligence and research company specializes in identifying and analyzing leading companies worldwide. Its services and rankings are used by international media companies as well as universities and research institutes. Chairman of the WTL Award is Michael Oelmann, longtime editor-in-chief of the German business magazine Wirtschaftsblatt and former chairman of the Family Company Owners Association Die Familienunternehmer in NRW.
Have something to say? Share your thoughts with us in the comments below.