AIA Architecture Billings Index Fell in Dec. 2013
January 26, 2014 | 6:02 pm CST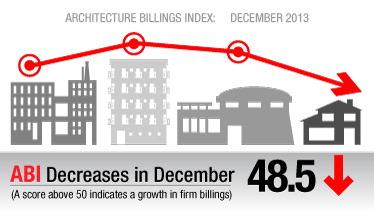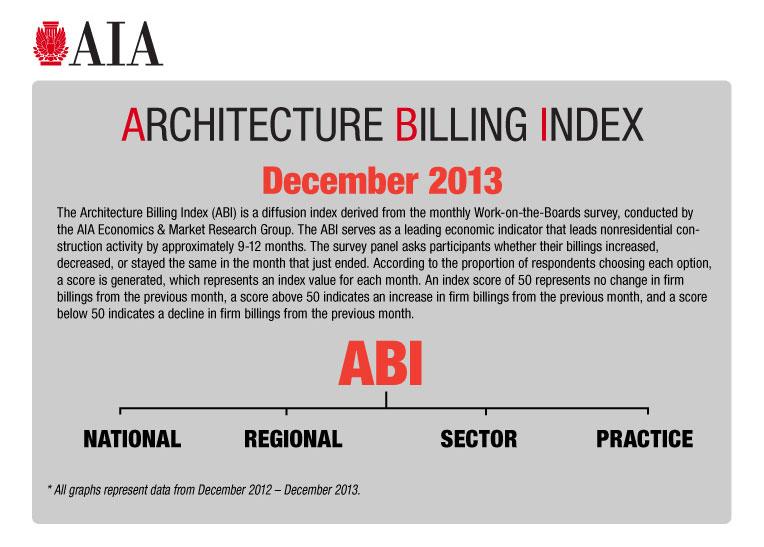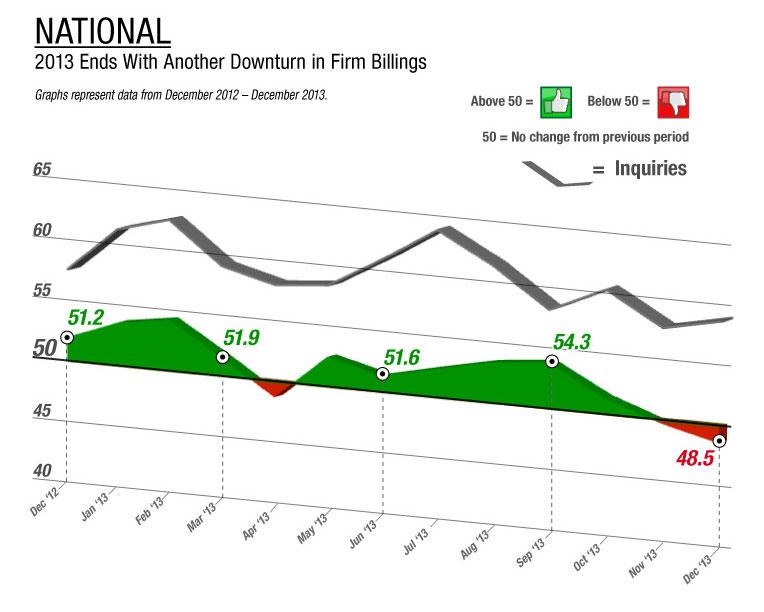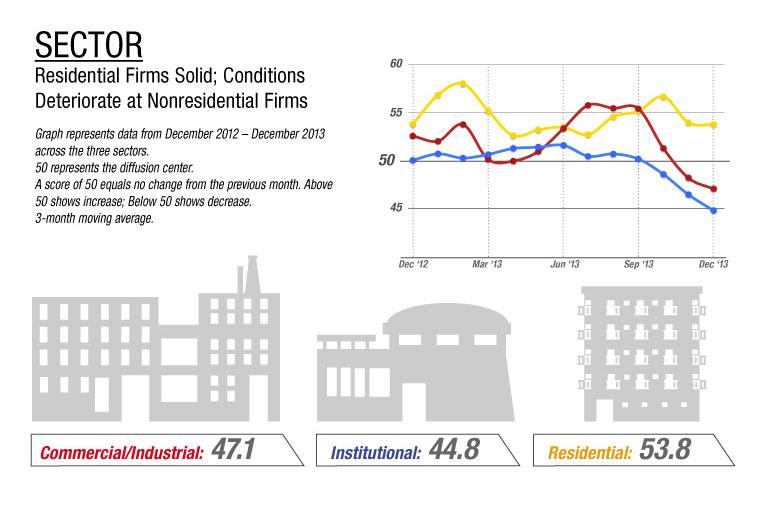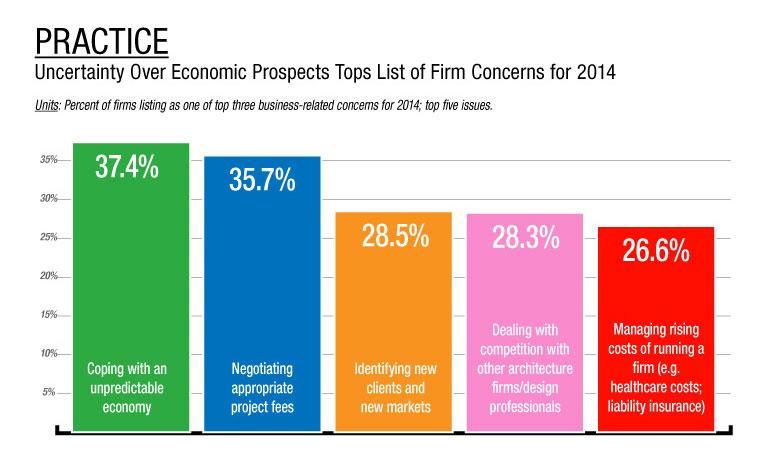 WASHINGTON, DC – A second monthly drop in a key architectural business barometer - the Architectural Billings Index, or ABI, - could signal a contraction in commercial construction.
The ABI measured 48.5 in December 2013, down from 49.8 in in November. The AIA's Architecture Billings Index (ABI) stood at 51.6 in October and 54.3 in September. A reading below 50 signifies a decline a monthly "Work-on-the-Boards" survey that is sent to a panel of AIA member-owned firms. 
"What we thought last month was an isolated dip now bears closer examination to see what is causing the slowdown in demand for architectural services," said American Institute of Architects Chief Economist Kermit Baker, whose office generates the index based on member billings. 
The index does not include architectural design work related to single-family home construction projects. "It is possible that some of this can be attributed to the anxiety in the marketplace caused by the shutdown of the federal government, but it will be important to see how business conditions fare through the first quarter of the new year when we no longer have end of the year issues to deal with."
The decline is the first consecutive months of contraction since May and June of 2012.  The ABI reflects 9-to-12-month lead time between architecture billings and construction spending.
A second closely watched AIA business measure - the new projects inquiry index - rose to 59.2, up from the reading of 57.8 the previous month, suggesting longer-term improvement.
The December ABI also found regional differences: West (53.2), South (51.2), Midwest (47.0), Northeast (42.8). There were also difference by segments, with multi-family residential rising (53.8), mixed practice (51.0), commercial / industrial (47.1), institutional (44.8). 
Have something to say? Share your thoughts with us in the comments below.