48Forty Solutions acquires Taylor Pallets & Recycling
June 8, 2023 | 12:54 am CDT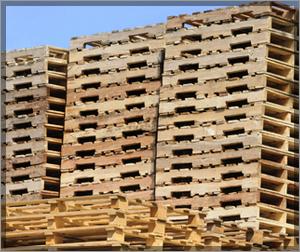 HOUSTON — 48forty Solutions, a leading national provider of recycled pallets and pallet management services, has acquired South Carolina-based pallet management company Taylor Pallets & Recycling.
The terms of the transaction were not disclosed. 48forty is a portfolio company of Audax Private Equity and Summit Partners.
Taylor was founded in 1992 by Greg and Russ Taylor and has grown steadily since that time. The company specializes in recycled, new, and custom-built pallets for customers in South Carolina, Georgia, and North Carolina. It services those customers through its four locations in Anderson, SC, Winder, GA, Orangeburg, SC, and Byron, GA.
Have something to say? Share your thoughts with us in the comments below.