15 quartz surface product importers cited for evading U.S. tariffs
January 8, 2022 | 10:01 am CST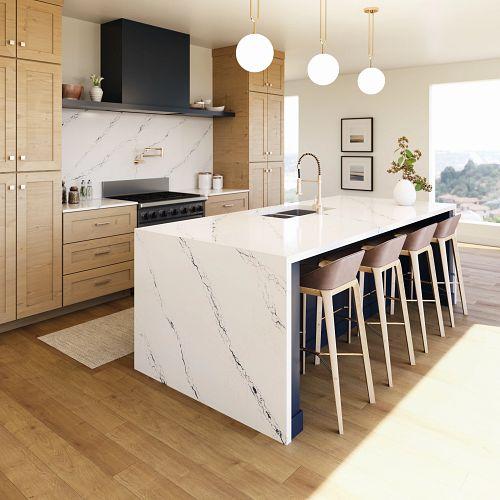 WASHINGTON – U.S. Customs and Border Protection (CBP) announced it has found "substantial evidence" that 15 importers evaded tariffs by illegally bringing in quartz surface products that originated from China. 

According to the CBP, the products popular for countertops, entered "the United States by undervaluation, misclassification, and/or transshipment through Malaysia. The Importers did not declare that the merchandise was subject to the AD/CVD Orders on entry and, as a result, no cash deposits were collected on the merchandise."

The CBP's ruling represents a victory for Cambria, a manufacturer of quartz surface products based in Le Sueur, Minn. The company triggered the CBP's investigation by filing a complaint of widespread tariff evasion in October of 2020.
That complaint followed up a petition Cambria filed in April of 2018 alleging unfair trading practices that resulted in the Department of Commerce levying duties up to 500% against illegally traded Chinese quartz imports. At that time, Cambria claimed that dumped and subsidized Chinese quarts imports harmed American industry and workers by displacing more than $1 billion a year of domestic product.

Each of the 15 companies investigated faces paying preliminary duties set at 300% to 500% on the quartz surface products they import. In addition, the CPB has barred entry of products pending the completion of a separate investigation and final determination by the U.S. Department of Commerce.

The importers include:
AAA Innovation LLC
Astera Kitchen and Bath, Inc.
FTR LLC
GHS Group, LLC
Gin Investments Corp.
Gold Stone Kitchen Depot Inc.
Granite Collection Inc.
Ilkem Marble & Granite Inc.
Next Generation Marble and Granite LLC
North Creation Granite Co.
RQ Sales Co. LLC
RQ Sales LLC
The Top Shop, Inc.
Total Scope Cabinets and Tops LLC
YNJ Management LLC
"Customs should be commended for its incredible and painstaking efforts in digging into the facts of this evasion scheme to ensure that the U.S. importers that were involved are held accountable for their illegal activity," said Luke Meisner of the law firm of Schagrin Associates, Cambria's legal counsel in this matter. "Customs's enforcement action in this investigation targets an unprecedented large number of U.S. importers and should send a clear signal to the industry that evaders can and will be caught."
 
Have something to say? Share your thoughts with us in the comments below.