Taylor Guitars charts No. 9 on Fast Company's 'Most Innovative' list
March 19, 2022 | 3:46 pm CDT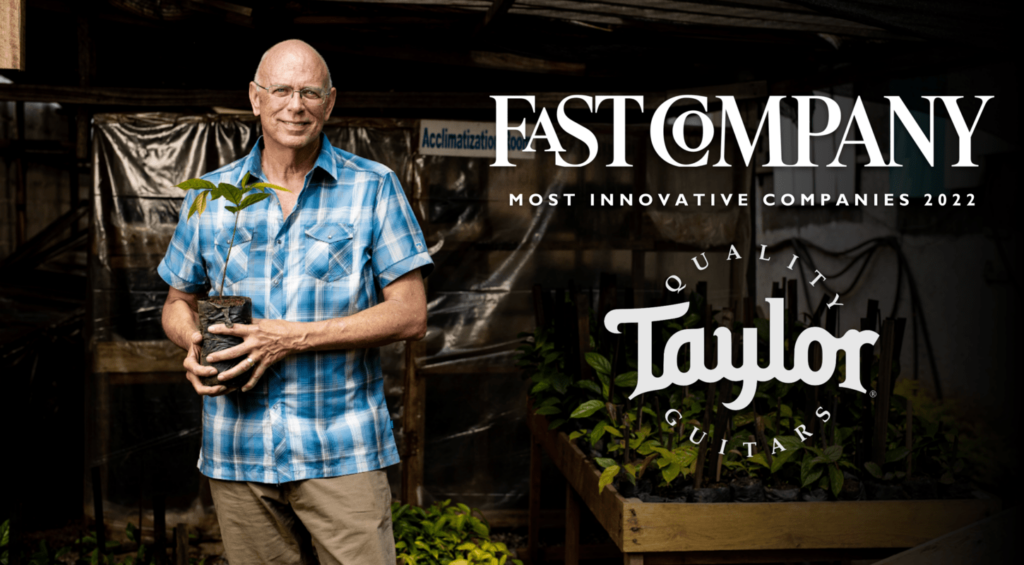 EL CAJON, Calif. – Fast Company named Taylor Guitars the 9th Most Innovative Manufacturing company in the world largely based on the guitar maker's initiatives to incorporate sustainable materials into its products. That includes using locally salvaged urban ash.

Fast Company noted Taylor Guitars' Urban Ash Initiative exemplifies "how sustainable manufacturing processes can take inspiration from materials that are often cast aside."
Since entering into a partnership with West Coast Arborists (WCA) of Anaheim, Calif., two years ago, Taylor Guitars has sold more than 8,000 guitars that incorporate wood from Shamel ash trees. WCA milled the trees that were removed at the end of their service due to disease, public safety or other circumstance.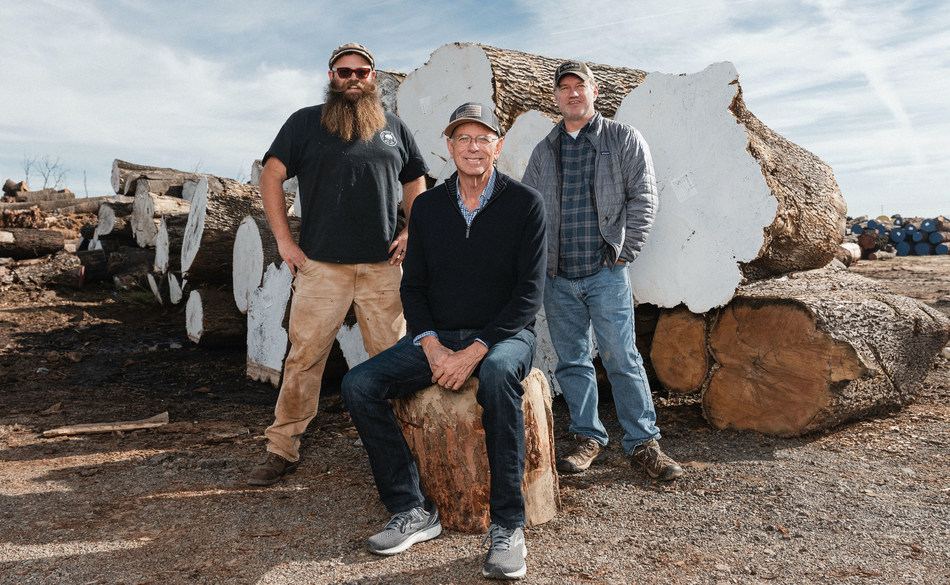 Taylor Guitars views Shamel ash as a more sustainable alternative to Honduras mahogany for the tonewood of its guitars. The company initially used the locally-sourced Shamel for its Builders Edition 324ce guitar. It is more recently being used for the backs and sides of its new GT Urban Ash guitars. 
Taylor's Urban Wood Initiative is one of three environmental programs that Fast Company highlighted in its writeup about the guitar manufacturer.
Taylor developed The Ebony Project to make the supply chain for West African ebony more sustainable and less wasteful while also helping to replant and restore ebony forests for future generations. In 2020 Taylor planted 15,000 ebony trees and plans to plant an additional 25,000 ebony trees and 30,000 fruit trees by 2025. Ebony is a prized fretboard wood.
Taylor partnered with wood supplier Pacific Rim Tonewoods on a new venture in the process of changing its name from Paniolo Tonewoods to Siglo Tonewoods. The project involves restoring and regenerating native Hawaiian koa forests, which have shrunk dramatically in recent centuries as forestland was cleared for cattle grazing, with natural regeneration threatened by invasive species and feral cattle. In 2021 more than 3,000 koa and more than 800 mixed native tree species were planted on 10 acres of a 564-acre property. Plans call for planting 150,000 trees on the property managed by Paniolo over the next decade.

A blog posted on Taylor Guitars' website states, "We're honored to be included at #9 of (Fast Company's) Top 10 most innovative companies in manufacturing thanks to our global environmental and sustainability initiatives. These projects have become an integral part of Taylor as a business and as a manufacturer, and we're proud to have them recognized for their impacts on the business world."
Editor's note: The woodworking industry is a vibrant, innovative industry.  Taylor Guitars is just the recent member of Fast Company's Innovative list. 
Last year, Lockdowel, maker of breakthrough slide-and-lock plastic fastener system, ranked 10 on the list of innovative companies. 
"Lockdowel specializes in slide-to-lock and snap-lock fasteners for wood furniture, which make assembly as easy as clicking two latches into place—a system that's estimated to reduce assembly cost and time by 60 percent," the Fast Company listing stated.  
Have something to say? Share your thoughts with us in the comments below.