Lockdowel named one of "World's Most Innovative Companies"
March 16, 2021 | 10:25 am CDT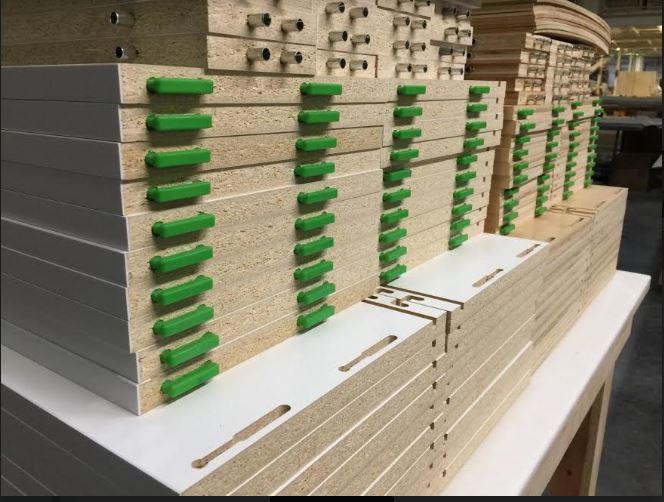 Lockdowel, maker of breakthrough slide-and-lock plastic fastener system, has been named one of the World's Most Innovative Companies by Fast Company magazine.
Highlighted in the magazine's March/April 2021 issue, Lockdowel is listed number 10 on a list of the 10 most innovative manufacturing firms in the world today. Other companies on the manufacturing list include SIO2 Materials Science, Instrumental, Arris Composites, Carbon, and Ford Motor Co. The larger list of companies in the article recognizes innovators in a wide variety of fields. The top listing went to COVID-19 vaccine makers Moderna and Pfizer-BioNTech in a tie for first place.
The list honors the businesses that have not only found a way to be resilient in the past year, but also turned those challenges into impact-making processes. Lockdowel and the other honorees did more than survive, they thrived—making an impact on their industries and culture as a whole, according to the magazine. This year's list features 463 businesses from 29 countries.
The listing for Lockdowel recognizes the company for simplifying furniture assembly with a slide-and-lock system.
"Lockdowel specializes in slide-to-lock and snap-lock fasteners for wood furniture, which make assembly as easy as clicking two latches into place—a system that's estimated to reduce assembly cost and time by 60 percent," the Fast Company listing stated. "In 2020, the company rolled out two more specialized fasteners, and signed on a major U.S. office furniture manufacturer."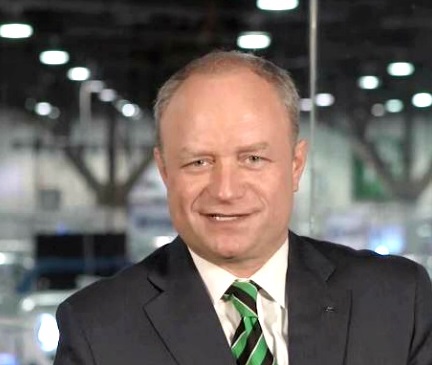 Jason Howell
"As leaders in the woodworking industry, it is our responsibility to adapt," said Lockdowel CEO, Jason Howell. "Innovation is critical to streamline wood-product assembly operations, and Lockdowel continued its rapid growth through 2020's challenges to our industry and businesses worldwide."
"Lockdowel's patented fasteners provide the industry's leanest and fastest assembly process for wood-product manufacturers," Howell said. "Our results are proven, boosting profitability up to 60 percent through tremendous productivity gains and labor savings.
"Our simple assembly solutions enable higher profit margins, competitiveness, and customer satisfaction," continued Howell. "Lockdowel helps clients better effectuate change, with assembly systems that can be implemented quickly and generate a lifetime of positive returns."
A drawing and sample Lockdowel fasteners shows how the system works.
Fast Company sought out the most groundbreaking businesses across the globe and judged nominations through their application process.
The World's Most Innovative Companies is Fast Company's signature franchise and one of its most highly anticipated editorial efforts of the year. It provides both a snapshot and a road map for the future of innovation across the economy's most dynamic sectors.
"In a year of unprecedented challenges, the companies on this list exhibit fearlessness, ingenuity, and creativity in the face of crisis," said Fast Company Deputy Editor David Lidsky, who oversaw the issue with Senior Editor Amy Farley.
Fast Company's Most Innovative Companies issue (March/April 2021) is available at http://www.fastcompany.com, as well as in app form via iTunes and on newsstands beginning March 16. The hashtag is #FCMostInnovative.
Have something to say? Share your thoughts with us in the comments below.