Sculptures made with salvaged wood - knots and all
January 30, 2020 | 1:46 pm CST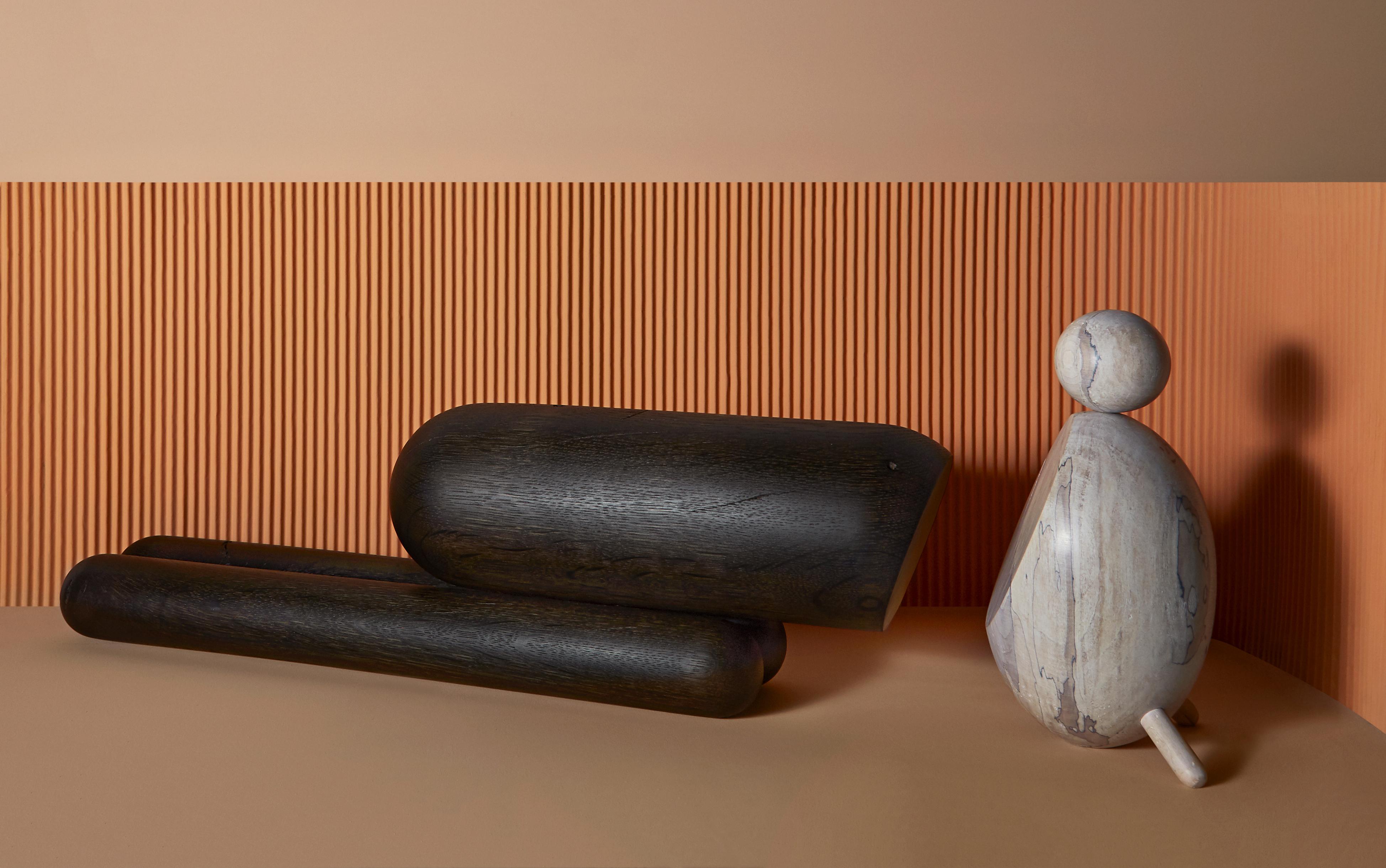 HAMILTON, Ontario - Nicholas Holmes created a collection of sculptures using spalted maple and oxidized white oak reclaimed respectively from urban wood and barn wood beams.
The salvaged wood featured in the "This and That" collection includes knots and cracks, veins of fungus and irregular textures. 
Holmes, a designer and manufacturer of custom wood furniture, has put a greater focus on sculpture making characterized by bent, shaped and moulded wood. In the case of "This and That," Holmes creates a visual metaphor by pairing simple geometric forms that "interact and play" with each other.
The collection debuted at Art Élysées in Paris, France in October 2019.
Check out Holmes' Black Arts collection.
Have something to say? Share your thoughts with us in the comments below.