Richelieu Hardware Acquires High-Tech Glazing
September 5, 2013 | 10:43 pm CDT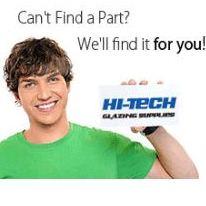 MONTREAL - Richelieu Hardware Ltd. (TSX: RCH) has acquired the assets of Hi-Tech Glazing Supplies, a Vancouver-based distributor of door and window hardware serving the British Columbia market, with sales of approximately $5 million.
Richelieu says the deal will reinforce its position in the specialized window manufacturing client base, while enlargening its offerings overall. Richelieu acquired a number of regional hardware businesses over the last two years, growing market share and sales volume.
Richelieu is a leading North American distributor, importer and manufacturer of specialty hardware and complementary products. Its products are targeted to an extensive customer base of kitchen and bathroom cabinet, furniture, and window and door manufacturers plus the residential and commercial woodworking industry, as well as a large customer base of hardware retailers, including renovation superstores.
Richelieu offers 100,000 different items targeted to its 70,000 customers served by 62 centers in North America - 35 in Canada, 25 in the United States and two manufacturing plants in Canada:  Cedan Industries Inc. which manufactures veneer sheets and edgebanding products; and Menuiserie des Pins Ltée, which manufactures components for the window and door industry, and a broad selection of decorative mouldings.
Richelieu will exhibit at the 2013 Woodworking Machinery & Supply Expo, Oct. 24-26 at the International Centre in Toronto.
Have something to say? Share your thoughts with us in the comments below.