OSB plant in process of clean up after fire that injured one
May 30, 2022 | 1:02 pm CDT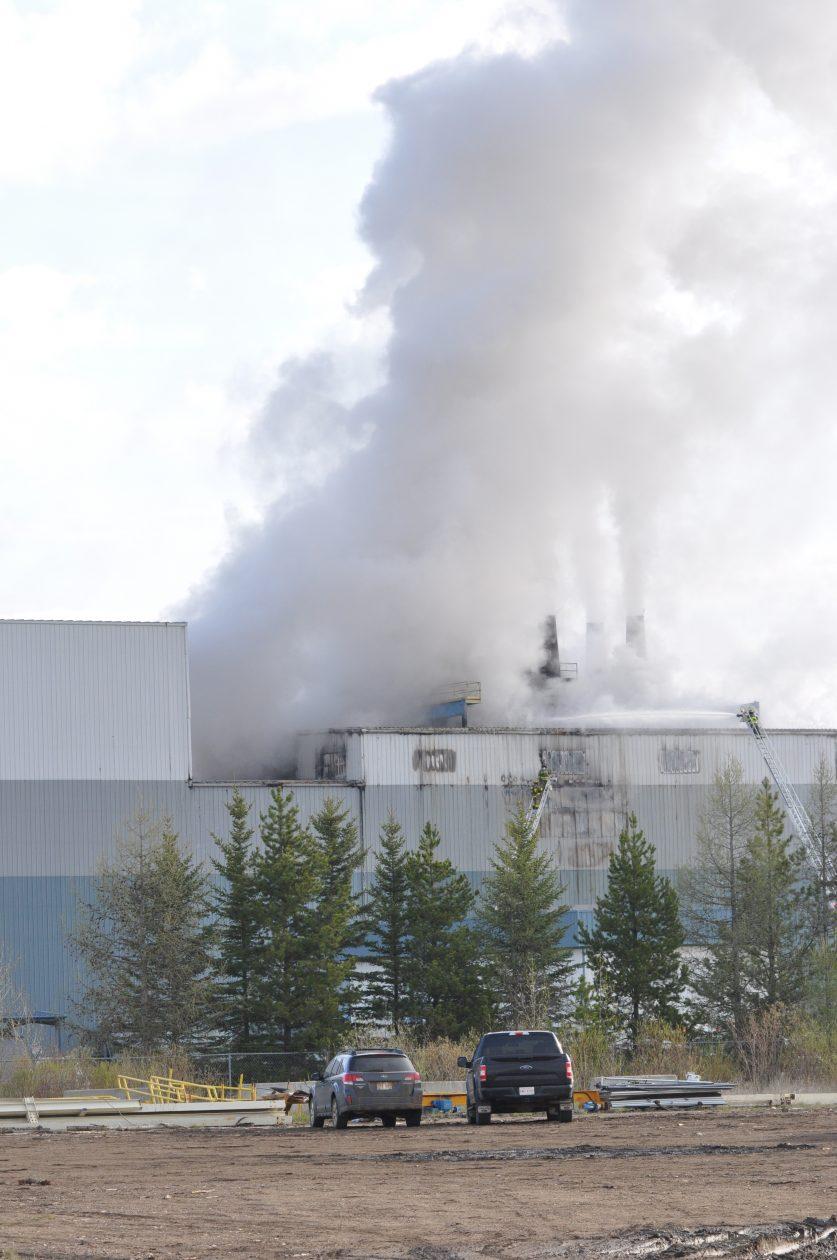 HIGH PRAIRIE, Alberta – Tolko Industries says damage and repairs are ongoing after a May 20 fire May 20 at the OSB plant west of High Prairie.
One worker was injured and taken to hospital. Reports of the fire said that the worker was recovering, but there has been no updates.
"It's a difficult situation for Tolko's employees and the community," said Fred Chin, Tolko's vice president, Strand Board Business, on the company's website.
"Work has started on how we can minimize the impact of lost time on people and their families," he added on May 27. "We want to assure everyone that we will soon put a recovery plan in place that will also us to get the High Prairie plant back up and operational."
Alberta Occupational Health and Safety has approved a phased approach to accessing the site following the fire. Tradespeople were allowed on site to start restoring power to areas that are unrestricted, and on May 30, operations teams started clean-up in restricted areas.
The company update stated it is expected it will take several weeks to determine the detailed repair plans and the timing for a restart.
"During the downtime, the mill will be shipping out its existing products and Tolko will redirect incoming logs from High Prairie to its Athabasca division near Slave Lake," the update read.
High Prairie fire chief Trevor Cisaroski posted on social media last week that the department responded to the fire at Tolko at 5:14 a.m. "Units were on route within minutes to the Tolko mill."
According to the company, "A fire started at Tolko's High Prairie division at 5 a.m. MT on May 20, 2022. The mill was evacuated, and the local fire department worked to extinguish the fire. All employees have been accounted for; one employee was injured and sent to hospital, and they are now recovering. The fire was contained after approximately 90 minutes and the fire department remains on site to monitor for any flare-ups. Once it has been confirmed that the fire is out and it is safe to re-enter the mill, staff will begin to assess the damage."
Have something to say? Share your thoughts with us in the comments below.