Doellken-Woodtape, Canplast Appoint Valters CEO
February 25, 2015 | 1:52 pm CST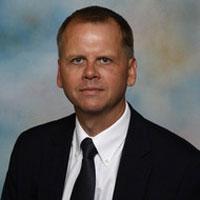 BRAMPTON, ON AND GREENSBORO, NC - Tim Valters has been named the new CEO of Surteco Canada and Surteco USA, whose brands include Doellken-Woodtape and Canplast edgebanding products for the wood products industry.
Valters has been involved in the industry more 25 years, including various leadership positions at U.S. and Canadian companies. The news about Valters was announced by Frank Bruns, CEO of Döllken-Kunststoffverarbeitung GmbH in Germany.
Surteco Canada and Surteco USA are independent from Surteco North America brands, BauschLinnemann and Suddekor. Mike Phillips is president of Surteco North America.
According to the Surteco North America website, all companies belong to Surteco SE, a leading manufacturer of decorative surface foils and edgebanding for the furniture, cabinet, store fixture and casegoods markets.
Have something to say? Share your thoughts with us in the comments below.