Moulding and trim to reach $5.8 billion, but plastic clouds outlook
November 23, 2016 | 1:21 pm CST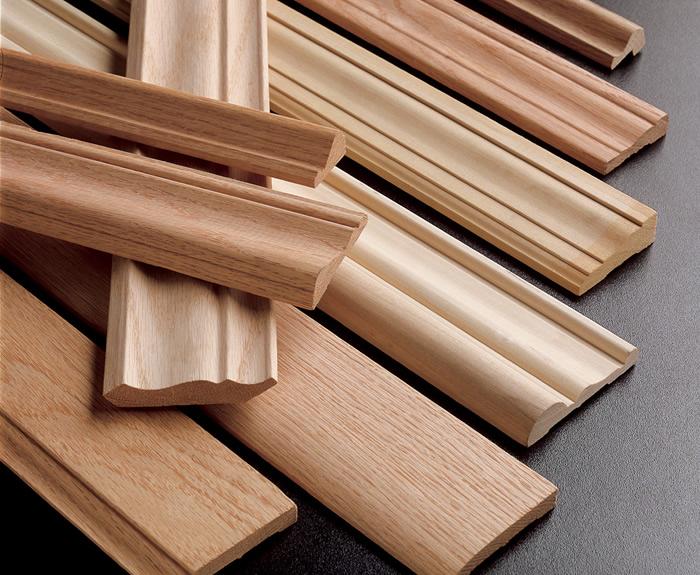 Photo By Weaber - American Hardwood
CLEVELAND -  Wood moulding and trim demand is expected to grow 5.7 percent annually, reaching $5.8 billion in 2020 due to sustained gains in new housing construction.  
 
A new study by The Freedonia Group, a Cleveland-based research group, says that going forward, strong gains in office and commercial construction spending and a recovery in institutional building construction activity will boost demand for wood molding and trim in the nonresidential market.  
MOLDING & TRIM DEMAND BY MATERIAL, 2005-2015 (million dollars) 
Researchers note that wood faces competition from plastic and engineered wood as growing numbers of builders and homeowners specify these materials, owing to their superior performance properties and lower maintenance requirements.    
These and other trends are presented in Molding & Trim in the US, 6th Edition.

Through 2020, plastic molding and trim demand is forecast to outpace the overall molding and trim market, rising 6.3 percent per year.  Gains will be bolstered by sustained growth in residential construction, both new and replacement.  Homeowners and contractors are expected to increasingly install new, more durable plastic molding and trim products.  According to analyst Nick Cunningham, "Contractors and remodelers are much more likely to adopt new products -- such as plastic molding and trim -- than homebuilders, who are more likely to specify wood."

Rising residential building construction spending will also drive gains for engineered wood molding and trim, as will growing acceptance of the material's performance properties.  The new residential segment is expected to remain the leading outlet for engineered wood molding and trim, posting the fastest gains of any segment.  
 
Molding & Trim in the US, 6th Edition (published 11/2016, 188 pages) is available for $5100 from The Freedonia Group.  For further details or to arrange an interview with the analyst, please contact Corinne Gangloff by phone 440.684.9600 or email pr@freedoniagroup.com. 
 
Have something to say? Share your thoughts with us in the comments below.