Michael K. Dugan, former president of Henredon and industry leader, dies
November 17, 2023 | 3:46 pm CST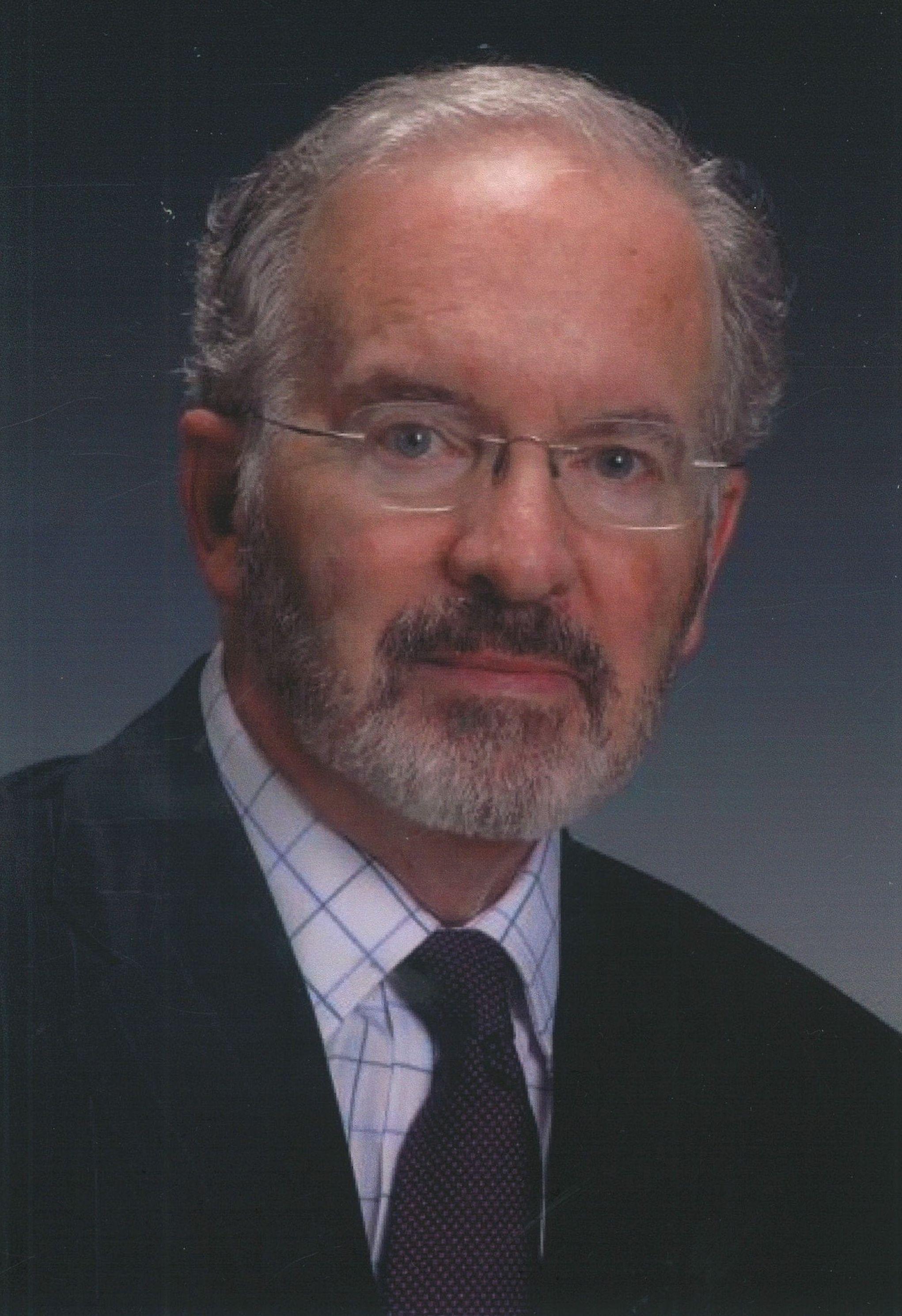 Author, entrepreneur, and industry leader Michael K. Dugan, former president and CEO of Henredon Furniture Industries, died on Nov. 11. He was 83. 
As president of Henredon and co-founder of Jamestown Sterling, Michael K. Dugan held a place at the table for many of the industry's biggest changes during his 35 years in the furniture industry, according to a notice from the American Furnishings Hall of Fame in which Mr. Dugan was enshrined in 2022. (See Hall of Fame video tribute below.)
Chief among the industry's changes was the dramatic shift from manufacturing to import sourcing, a disruptive period that he wrote about in "The Furniture Wars: How America Lost a $50 Billion Dollar Industry," (see, below, the 2009 review that originally appeared in FDMC magazine).
The book quickly became a must-read among industry leaders seeking to understand the unique challenges of the furniture industry — and what the future might hold.
Mr. Dugan served as president of Henredon for 17 years. He believed in marketing directly to the consumer through impressive marketing campaigns in prestigious consumer shelter magazines, thereby building consumer loyalty and a strong brand. A series of creative collaborations with highly visible designers and fashion brands solidified Henredon's position as a style leader.
Under his watch, Henredon built thriving licensing relationships with Barbara Barry and Ralph Lauren. The steady stream of other winning collections included Aston Court, Enchantment, Amalfi Coast, Vicente Wolf, Pierre Deux, Charles X, and Acquisitions. By pursuing the interior design business as a lucrative market, Henredon helped open up the High Point Market to interior designers looking for access to high-end brands.  

In the early 1980s, Mr. Dugan played an instrumental role in the merger of the National Association of Furniture Manufacturers with the Southern Furniture Manufacturers Association, which helped to unify furniture manufacturers from across the country. He also was involved with the Furniture Foundation and the University of South Carolina School of Retailing. As the Alex Lee Professor of Business at Lenoir Rhyne University, where he received an honorary Doctorate, he continued as a voice for the industry through courses for business students and symposiums for the industry and community.
FDMC Magazine
Book review: The Furniture Wars
By William Sampson
December 16, 2009 | 6:00 pm CST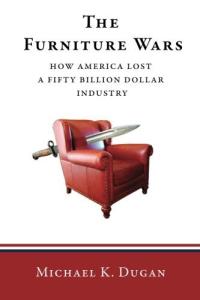 Michael K. Dugan's new book is certainly a fascinating and compelling read for anyone who has had anything to do with the American furniture industry in the past 50 years. Writing with extensive knowledge and an insider's insights (Dugan was president and CEO of Henredon Furniture Industries for 17 years), he catalogs a long chain of events that have led our domestic furniture industry to its current state. But the story may not be what you expect nor what you are looking for in a book that is subtitled "How America Lost a Fifty Billion Dollar Industry."
Dugan explores in great detail -- and with more mixed military metaphors than you can imagine – decades of warfare between furniture industry insiders, mostly in the South, trying to protect their turf from invading outsiders, mostly from the North. For most of the book is about this civil war, with the outsiders largely characterized as incompetent and lacking in key knowledge needed to succeed in furniture. Apparently the contention is that good Insiders (Dugan's capitalization) were so weakened by decades of battling the misguided efforts of the Outsiders that the Chinese and other offshore competitors could just walk right over the industry when the time was right.
Serious issues such as the failure of many American manufacturers to update factories and manufacturing practices are almost lost in the blizzard of tales of corporate infighting and maneuvers. One detects more than a few sour grapes in Dugan's descriptions of some of the players. And his opinions seem to change with the context. For example, Dugan several times offers derisive descriptions of "Outsider" attempts to introduce lean manufacturing techniques. But when he finally gets to the Asian invasion in the second to last chapter, he suggests that the industry probably needs to adopt such techniques to survive.
At the end of the book, I was left with the profound feeling not of having been told the story of a war so much as having read the inquest transcript for a sad, long and painful suicide. To put it another way, reading this book is as compelling as watching a car wreck – you can't take your eyes away even though you fear what you might see. This serves as a good post mortem for the industry's failures, but what is missing is an equally compelling battle plan for how the industry could redeem itself.
Obituary
In 1940, Mike was born to Frank and Leah Kelley Dugan in Utica, New York. He was their trailing son, who looked up to his big sisters Louise and Sheila. As a boy, he was often found playing hockey on a frozen pond. He attended St. Michael's College, University of Toronto, graduating with a degree in English literature and philosophy. This formative liberal arts education inspired him to be a life-long student, with a passion for literature and history. He later obtained his MBA from Syracuse University.
His early career in marketing led him in 1969 to General Interiors and the furniture industry, and he rose to lead sales and marketing for Pennsylvania House. A move to Sperry & Hutchinson in 1979 brought Mike and his family from Pennsylvania to North Carolina. Then, he co-founded Jamestown Sterling in 1981-82 and relished building the team, culture, and business into a flourishing and highly respected company in its market niche.
In 1987, he received an offer he couldn't refuse and joined Henredon Furniture Industries as President and CEO, a position which he held for 17 years. During his tenure, a series of creative collaborations solidified Henredon's position as a style leader, and the company's sales nearly tripled. Gifted with a mighty pen, Mike delivered memorable speeches to sales forces, manufacturing plants, and industry groups alike, invoking analogies from ancient mythology to Shakespeare to military history to contemporary music.

After retiring from Henredon in 2004, Mike returned to the classroom, joining the faculty at Lenoir-Rhyne University where he taught courses in leadership and marketing. Later, he was named chair of the business school (and quipped, "I can see the headline now: Furniture-Man Retires, Becomes Chair").
During this time, he authored "The Furniture Wars" – a reflection on the American furniture manufacturing industry across five decades. The professor retired from teaching in 2012, and Lenoir-Rhyne awarded him an honorary Doctorate of Humane Letters.

An active contributor to his community, he served on multiple boards, including Frye Regional Medical Center, Hickory Museum of Art, and WFAE Radio, and was a longtime supporter of the Visiting Writers Series at Lenoir-Rhyne. In 2022, Mike was inducted into the American Home Furnishings Hall of Fame.
Among his multitudinous interests, Mike held special places for James Joyce, The Rolling Stones, The Godfather, Saturday Night Live, the Brownies and the Tribe, his 1966 Corvette Stingray, and any and all dogs. He valued indomitable Irishry and personal integrity. Above all, he cherished his family – past and present.
He is survived by his wife Barbara, his children Eric (Atcha), Kendra (Kevin Meese), Cassidy (Alexandra), and Kevin, and his grandchildren Ryan, Emma, Dylan, Hannah, Connor, and Avery.
He is reunited with his parents Leah and Frank and his sisters Louise MacDonnell (Edward) and Sheila Shuman (Donald).
A family service will be held. In lieu of flowers, please consider a memorial contribution to your favorite charitable organization. The family is assisted by Hall-Wynne Funeral Service, and online condolences may be made at www.hallwynne.com under the Obituaries section.
Have something to say? Share your thoughts with us in the comments below.