Ziricote: A Beautiful & Brainy Wood Species
July 3, 2013 | 10:36 am CDT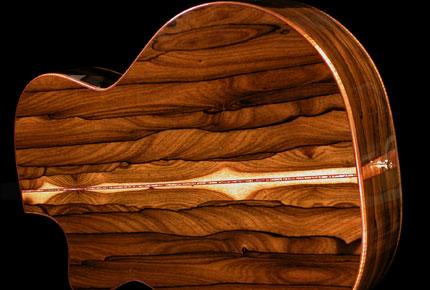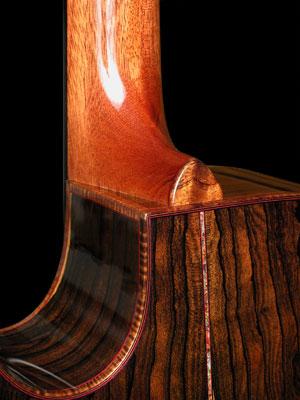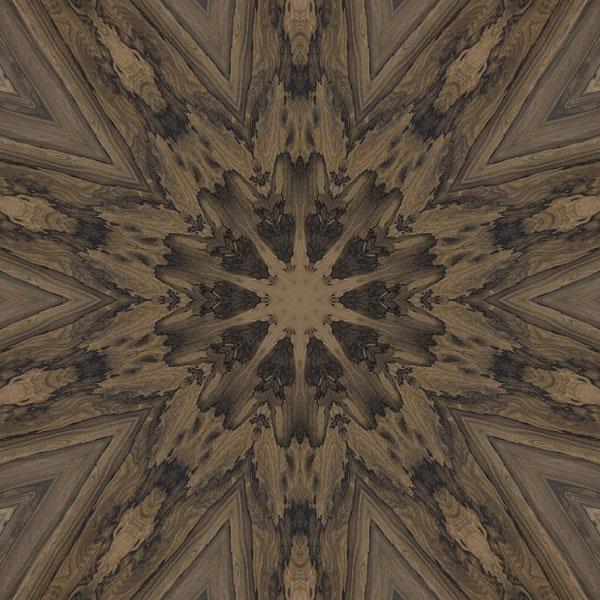 Sponsored by: Pollmeier Inc. European Beech: Durable, Sustainable and Versatile.
Ziricote is the heaviest wood from the Cordia species, a group that includes more than 250 different varieties. The unique nature of ziricote's grain has been described as spider webbing by some while others see swirls, clouds and layers upon layers — or even brains.
"Furniture manufacturers, architectural millwork, musical instruments, dashboards, aircraft and yacht interiors, and woodcarvers, have utilized this inspiring species," said Rick Banas, vice president of Interwood. "One client, a brain surgeon, chose ziricote for the interior of his house because the grain reminded him of the brain."
But all agree it is a beautiful species. "Aesthetically, ziricote is beautiful. I found that if I put one of my ziricote guitars up on a stand at a show, it brought a crowd," said Gerald Sheppard, owner of Tennessee-based Gerald Sheppard Guitars. "Most woodworkers avoid the use of sapwood, but it can make a tasteful contrast in some situations."
Veneers: A Fritz Kohl Handbook describes ziricote as having a sapwood that is yellowish white and a heartwood that is dark brown with irregular deep black zones. "The heartwood is very decorative when used together with the light sapwood," notes the editor.
Ziricote's range of growth is from Mexico to Argentina, with most ornamental trees coming from the northern range. "Once considered to be an extremely rare species, it wasn't until about five years ago that ziricote has been exploited internationally," Banas said.
Both Brian Hearne, president of Hearne Hardwoods and Banas noted ziricote can mimic the grain of Brazilian/Rio Palisander rosewood. However, Banas said, "Ziricote should be admired in its own right. The variegated grain structure in conjunction with black, grey, white and sometimes green colors help create an artistic landscape design which is incomparable to that of any other species," he said.
Added Hearne, "It is one of the few species that looks like you cut and pasted it because of the overlapping grain pattern."
While ziricote is not as easy to work as other species and can be prone to checking, Hearne noted, "people will say it is so beautiful, they want it anyway. With ziricote, the beauty factor outweighs any workability concerns. Ziricote is a stunning wood."
Have something to say? Share your thoughts with us in the comments below.