Cabinetmakers on Track at Cabinets & Closets Conference & Expo
July 2, 2015 | 4:46 pm CDT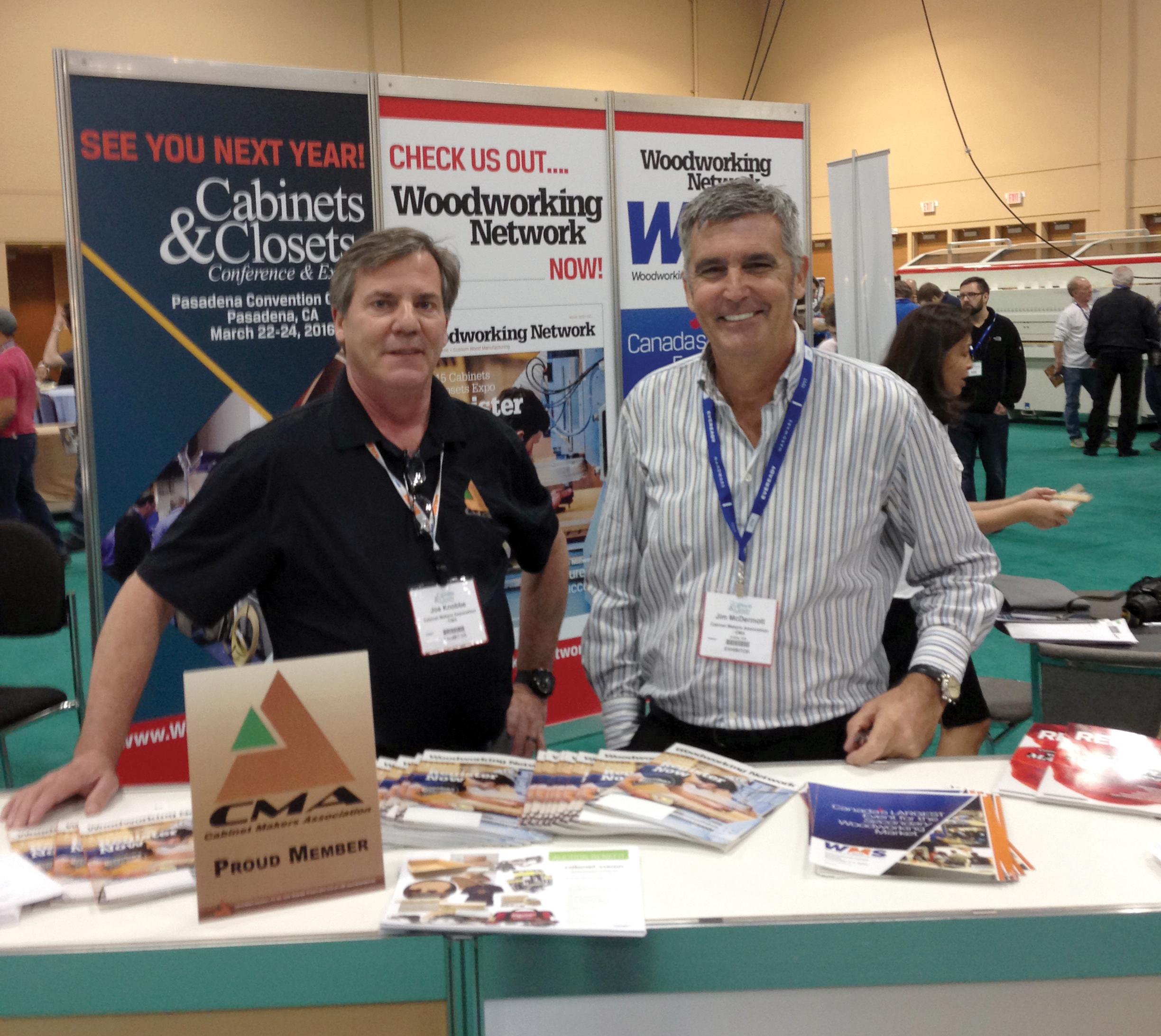 The Cabinet Makers Association had a significant presence at this year's Cabinets & Closets Conference & Expo, held April 14-16 in Schaumburg, IL. The CMA was not only a co-sponsor, but provided valuable knowledge through the sessions it provided for the Custom Cabinetry Track portion of the conference.
The CMA presented the "Art of Pricing Profitability" seminar, hosted by David Buchsbaum of Beacon Custom Woodwork in Chamblee, GA. Buchsbaum is the current CMA secretary and former director at-large, as well as past president of the Woodworker' Guild of Georgia.
The interactive double session helped attendees understand how much their company costs to run, how to price their work, and how to make a profit on every single project they bid on. The session covered topics that included finding hidden labor and overhead expenses; considering depreciation of assets into a company's hourly rate; calculating owner/operator value; determining a "true" hourly rate; and developing a pricing program that makes a company profitable.
The "Art of Pricing Profitability," as well as the other sessions in the Cabinets Conference Custom Cabinetry Track were developed by the CMA in partnership with Woodworking Network. Sessions were also eligible to earn CEU credits as part the Cabinet Makers Association Certification Program.
The CMA was also part of the panel discussion, "Working with Architects and Designers," which was moderated by Joe Knobbe, senior project manager at Exclusive Woodworking Inc. and past president of the CMA. The session also featured Mark Bernhard, president of Bernhard Woodwork Ltd. in Northbrook, IL. The company manufactures custom wood environments for corporate, retail and residential markets, and is celebrating its 50th year in business.
The discussion focused on the unique client and project requirements involved in working with architecture and design firms, and how the more formal expectations differ from working with construction or remodeling projects that are managed in a more informal manner directly by private individuals or homeowners.
The Custom Cabinetry Track also featured the sessions "Five Steps to Growing a Bigger and More Profitable Cabinetry Business;" "CNC Tips & Tricks for First Timers & Old Hands;" "Remodeling Contracts & Liability: Best Practices" with NARI's James Ziegler, "Fixing the Unexpected: NARI on Lead Abatement, Mold, More" with NARI's Ron Cowgill; and the roundtable "What's Your Problem?"
www.WoodworkingNetwork.com/cabinets-closets-conference-expo
Have something to say? Share your thoughts with us in the comments below.