Original Saw Company's wood cutting and metal cutting solutions
September 21, 2022 | 1:46 pm CDT
Woodworking Network contributor and custom woodworker Matt Buell visited the Original Saw Company booth at IWF 2022 in Atlanta, GA, and spoke to Dave Brown, Sales Associate/Customer Service about their Williams and Hussey Molder and other saws. Their largest saws are capable of an 8" depth of cut, and a 60" cross cut.
Original Saw Company's Williams and Hussey Molder, mentioned in the video, is available in both variable speed and constant feed, and all are capable of running a 7" planer blade or a 6 ¾" profile. Saws are available in either 1 Phase or 3 Phase.
Find out more information about Original Saw Company at: https://originalsaw.com/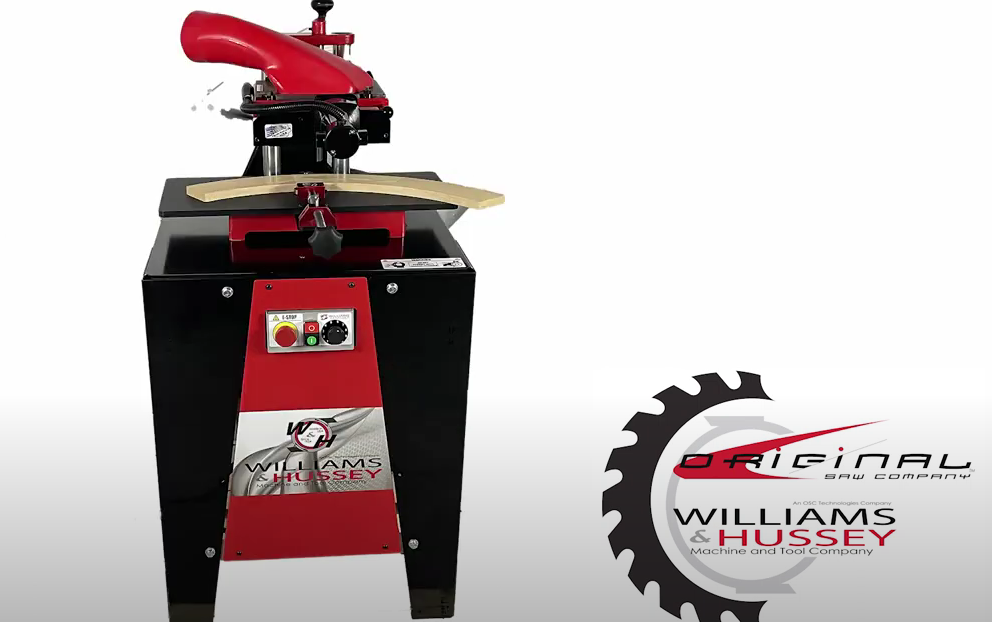 Have something to say? Share your thoughts with us in the comments below.