Learn about new finishing technology and techniques at IWF 2016 Finishing Symposium
April 5, 2016 | 4:46 pm CDT
Finishing Symposium is August 23,
a day prior to IWF 2016 from 8:00 am to 4:30 pm.
Save $50: Early bird rate $175 'til August 1; $225 after. Includes:
• Free registration for IWF 2016
• Continental breakfast and lunch
What is new in wood sanding and finishing? A special full-day session August 23, the day before IWF 2016, will explore a variety of new technologies and best methods that you can use in your business.

The full-day seminar will include a number of presentations and an opportunity to talk to suppliers and finishing experts face-to-face with your questions. The program is being developed and presented by FDMC and Woodworking Network, and the Centre for sAdvanced Wood Processing.
Cefla is Exclusive Category sponsor of the IWF 2016 Finishing Symposium.
An opening session from the Centre for Advanced Wood Processing, with Iain MacDonald, will start with an overview of where wood finishing is in 2016, including a discussion of some of the newest methods and technology. Find out more about trends that may affect your business.
Phil Stevenson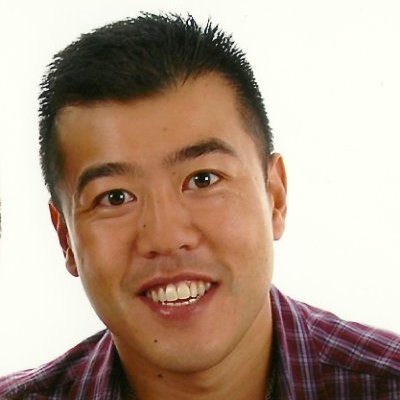 Jason Chiu
Michael Knoblauch
David Jackson
Phil Stevenson of AWFI, a leading finishing consultant, will discuss a new method of training in which the goal is to create a system for finishing within the company rather than training a person that could leave that same company. He will discuss how to organize a finishing system and set up metrics and ways to measure your company's finishing performance.
Flori Grottoli, of Cavalieri Finishing Co., a New York technology leader that produces high-end products with polyester finishes and special gloss effects will explain how their process works, including their use of robotics to achieve consistency and accuracy.
Wellborn Forest Products, an Alabama cabinet manufacturer, will discuss how they are responding to customer demands for more colors and different appearances.
Also during the progeam, a manufacturer of wood finishes will describe some of the latest trends in finish composition, color and style. Gemini and Sherwin-Williams will make presentations on new technologies in finishes.
In addition, Keyland Polymer, a maker of powder coatings will explain UV-cured powder coating chemistry and attributes of these coating materials. They will also talk about opportunities for adopters of UV-cured powder coatings.

The program will be directed by Karl Forth, Online Editor, FDMCdigital.com and Woodworking Network. As part of the day-long event, companies will be available to answer your direct questions about finishing materials, equipment and methods. Bring us your finishing problems!
Have something to say? Share your thoughts with us in the comments below.