Finishing is a science, experts tell how to do it better
August 21, 2018 | 7:26 pm CDT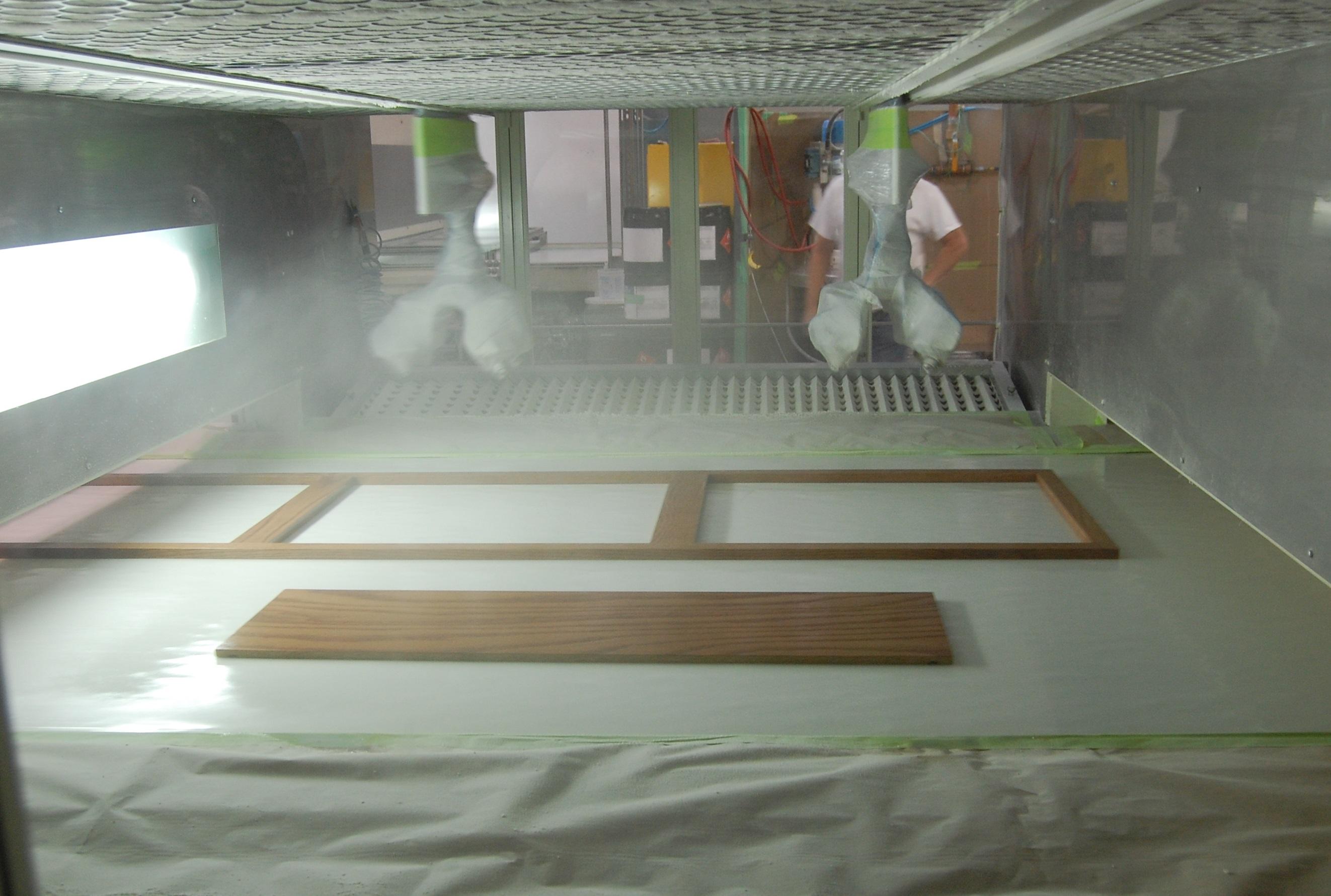 ATLANTA – Finishing is more of a science than an art, and getting everything right can be a challenge for wood finishers.
Participants in the 2018 Finishing Symposium at IWF told attendees that finishing was much more a science than an art, but provided extensive information on management, finishes and equipment to help make their operation better.
The IWF Finishing Symposium was sponsored by Fuji Spray, Gemini Industries and Milesi Wood Coatings.
Phil Stevenson of AWFI talked about establishing a finishing system in your company, setting up finishing standards, performance measurements and developing training. Create the process, he suggested. Stevenson also said when to automate the process, described different types of finishes and equipment, and how to establish standard process stapes.
Jason Chiu of the Centre for Advanced Wood Processing, University of British Columbia, asked attendees if they knew if their finishing operation was profitable. Chiu spoke about problem solving in wood finishing and new developments in surface preparation, including sanding. He talked about the main problems in achieving a good finish, and looked at sanding in depth.
David Jackson of Gemini Coatings described finishes that many shops may not have adopted, such as two-component polyurethane, plural-component polyester and some UV finishes. He provided good examples of different finishing looks, and suggested that exterior clear finish is a large growth area.
Les Smith of Sherwin-Williams Co. provided a broad history of finishing, and the future of coatings trends and applications technologies. Smith detailed the quality progress of waterborne finishes and improvements in non-formaldehyde products.
Bob McKenna of SAMES-KREMLIN explained coating trends, application technologies, and provided an overview of spray finishing equipment. He said that about 70 percent of the wood finishing market is paint. He also demonstrated the efficiency of the poder bell application process. He also recommended a yearly audit of the finishing operation.
Massimo Di Russo, general manager of Cefla North America, compared efficiency of manual and automated spray technology. He showed specs for a standalone reciprocating system that could produce 12 kitchens a week up to a large line that could finish 55 kitchens during the same time. He also discussed robotic applications for curved pieces, digital printing and texturization, and Industry 4.0 advances that can affect finishing monitoring and preventive maintencnce.
Don Kuser of North American Plywood discussed digital printing and staining on wood products, and how these technologies are affecting wood finishing. Kuser sees this technology as the future, but it is not widely used outside of wood flooring. He described the product features and how his company is digitally printing in New Jersey.
The IWF Finishing Symposium was held August 21, 2018 in the Georgia World Congress Center in downtown Atlanta, the day before IWF exhibits opened on the show floor.
Attendees were be able to ask each speaker questions about their presentation. At the end of the event, attendees asked speakers about a problem or issue they are having in their finishing operation.
Have something to say? Share your thoughts with us in the comments below.