Find out how robots are enhancing finishing at IWF 2020
May 1, 2020 | 3:50 pm CDT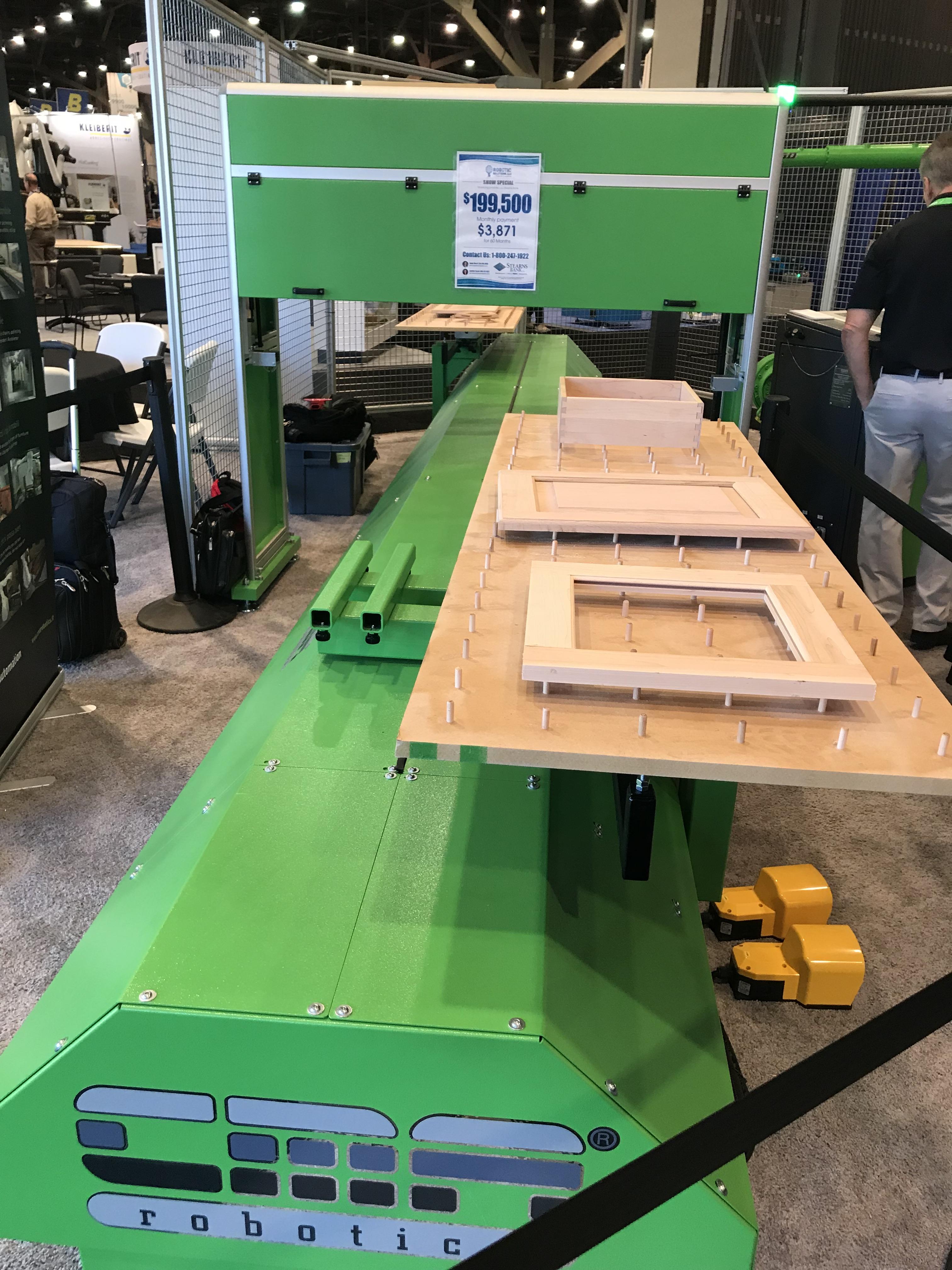 Will a robot work in your finishing operation? Find out at "Robots in the Booth—Evolution of the Finish Room," an IWF educational session that will be held Tuesday, August 25, 2020 from 11:30 a.m. to 1 p.m.
Speakers will be Mike Rendel, CMA national sales manager: Robotic Solutions, LLC and Ty Crowder, president and owner: Total Finishing Solutions, LLC.
Pre-registration pricing for the event through July 31, 2020 is $95. Standard pricing August 1 - 28, 2020 will be $125.
The tools-of-change dominate a company's competitive success. From a Return-on-Investment perspective, where are today's biggest opportunities? Find out how are robots enhancing today's finish room operations?
This workshop will present today's major finish room automation innovations: Product delivery systems; Automated spraying robots; Fluid delivery systems; Curing technologies; Equipment integration issues; and Programming and control.
Videos and 3D-simulations will illustrate how these new technologies incorporate into existing finish rooms. Impacts on specific ROI Total Operating Costs will be highlighted: quality, rework, labor, safety, capacity, transfer efficiency, waste, environment. Understanding options, assumptions, advantages and disadvantages of new technology is critical when building the continuing-success-strategy of your business.
To register:
https://registration.experientevent.com/ShowIWF201/Flow/ATTFLOW/#!/registrant//Welcome/
Have something to say? Share your thoughts with us in the comments below.