Vanguard Furniture goes solar
December 14, 2021 | 11:23 am CST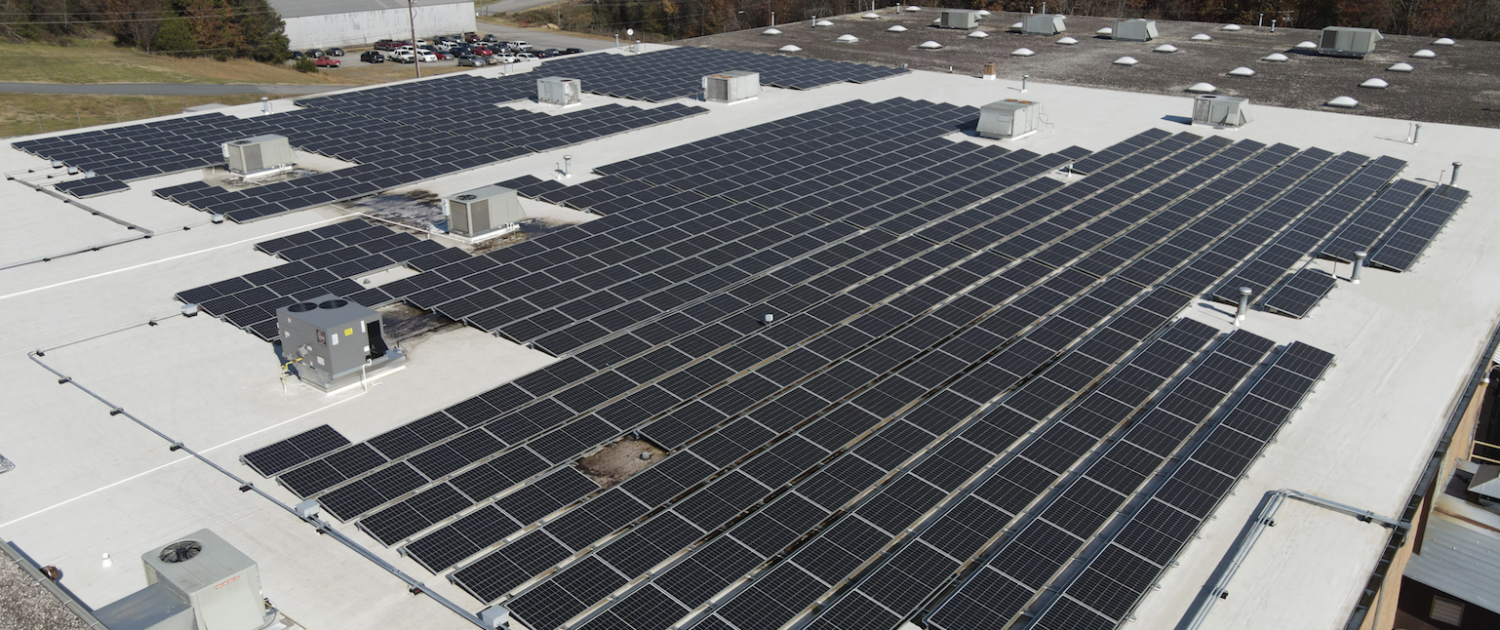 CONOVER, N.C. –  Vanguard Furniture installed five roof-mounted solar projects on its Product Development and Classic Leather facilities in Conover. 
Partnering with Pisgah Energy and Eagle Solar & Light to design and develop these systems, the solar panels will generate 478 kWdc (kilowatts DC) and serve as an on-site electrical generation for Vanguard Furniture, powering the production of its environmentally conscious furnishings with renewable energy.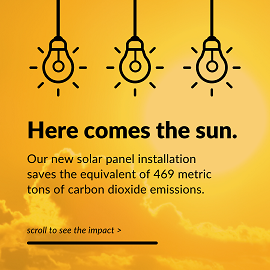 Vanguard Furniture now has a total of 1,152 solar panels that will augment power to two facilities. These net-metered systems will produce over 661,900 kWh of renewable energy annually.
The solar array will offset over 469 metric tons of carbon dioxide emissions every year. This impact is equivalent to the annual energy usage of 57 homes or driving a 2021 Tesla Model 3 coast-to-coast 1062 times. 
Andy Bray, president of Vanguard said that "environmental consciousness is a key part of our culture."
Vanguard is a founding member of the Sustainable Furniture Council. From suppliers to our manufacturing process, Bray said the company emphasizes reducing waste and using sustainable elements. 
"Over the past few years," he said, "the cost reductions of solar installations have reached a point where it now makes both economic as well as environmental sense. We hope this is the first phase of Vanguard Furniture converting fully to solar power." 
Pisgah Energy was the lead designer and developer and worked in collaboration with Eagle Solar & Light to provide construction services for the project. Evan Becka, president and senior developer at Pisgah Energy, said "It's been an absolute pleasure working with the folks at Vanguard Furniture. We have deep respect for their commitment to sustainability in sourcing, manufacturing, and now, energy usage. Vanguard sets an example for others in the furniture industry; they've recognized the need to use more renewable energy, and they're taking action to address it." 
Eagle Solar & Light installed the project utilizing Trina Solar 415 modules, SolarEdge inverters and a PanelClaw ballasted racking system.
"Eagle Solar & Light is excited to have teamed up with Pisgah Energy and Vanguard Furniture, both leaders in their industries. With Vanguard, and all our customers, our commitment to being a long-term renewable energy partner drives our efforts to provide the best financial outcome and lowest carbon emissions. We look forward to serving them during the lifetime of this solar system," said Samuel Yates, Eagle Solar & Light CEO and founder.
Have something to say? Share your thoughts with us in the comments below.