Furniture Society congratulates educational grant winners
April 1, 2022 | 10:39 am CDT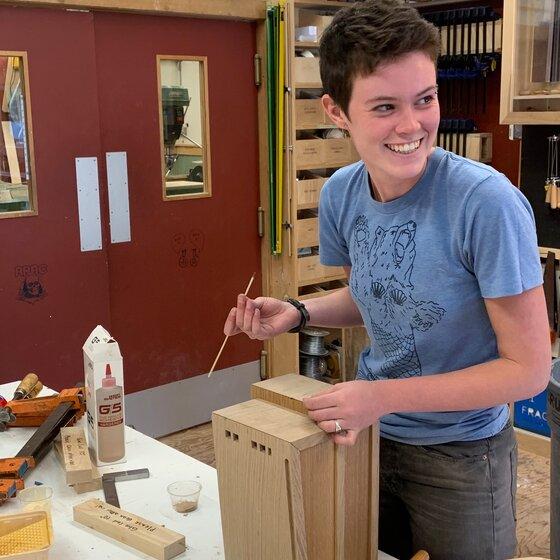 The Furniture Society Educational Grants Program announced five winners for 2022.
The program promotes excellence in the furniture field through financial assistance for professional development or for special projects of an educational nature. The program is open to all current members of the Furniture Society.
Five partnering institutions in the program are: Anderson Ranch, Arrowmont, Haystack, John C. Campbell, and Peters Valley. "Without their support and generosity, this program would not be possible," said a spokesman.
This year's jurors for the program were Katherine Lam, Joshua Enck and Karen Ernst. "The quality and quantity of submissions this year was beyond our expectations," they said. They had the difficult task of reviewing so many worthy applicants making their job both a delight and a challenge. 
Here's a look at the winners.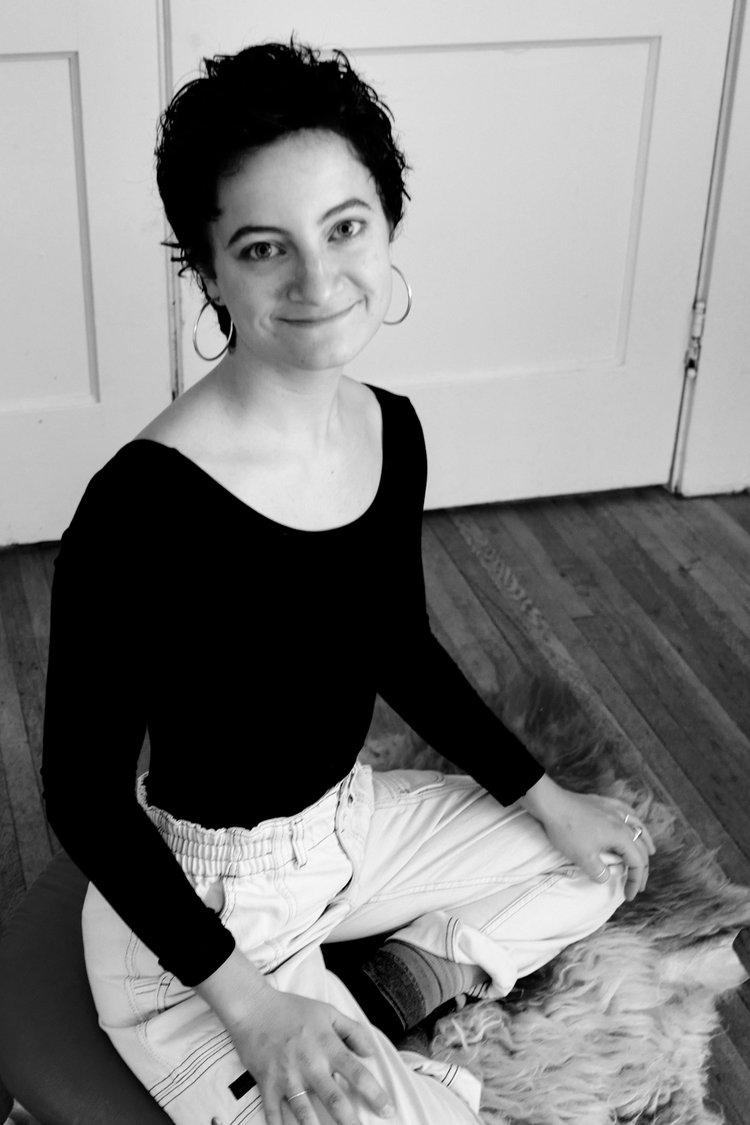 Patterson O'Sullivan (Anderson Ranch Arts Center) says on her website, "I am a craftsperson living in Asheville, North Carolina, on unceded eastern Cherokee land. I am grateful to follow a making practice that keeps me close to the earth. With one foot in the world of making and another in the world of somatic healing and earth-based ritual, it is my joy to create furniture and objects for healing spaces."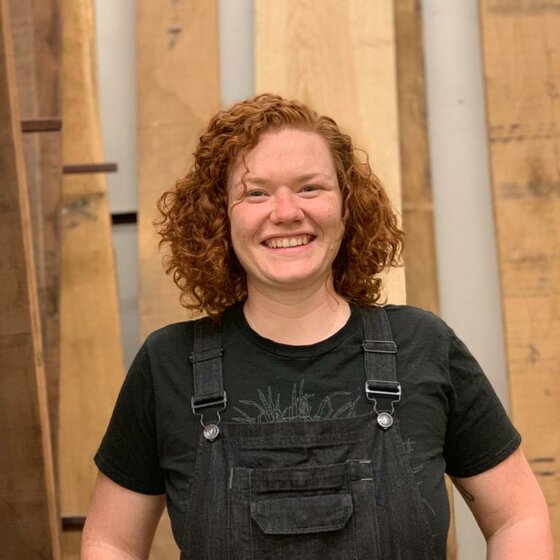 Teresa Audet (Arrowmont School of Arts and Crafts) is an artist and furni­ture maker from Minneapo­lis. Audet holds a BFA in Furni­ture Design from the Minneapo­lis College of Art and Design and has studied at the Mount Fuji School of Fine Wood­work­ing in Yamanashi, Japan. She has been awarded several grants includ­ing two Artist Initia­tive Grants from the Minnesota State Arts Board and an EFASO grant from the Furni­ture Society. She partic­i­pates in artist resi­den­cies and teaches at craft schools nation­wide. Audet is currently an MFA candi­date at the Univer­sity of Wiscon­sin-Madison expected to graduate 2023.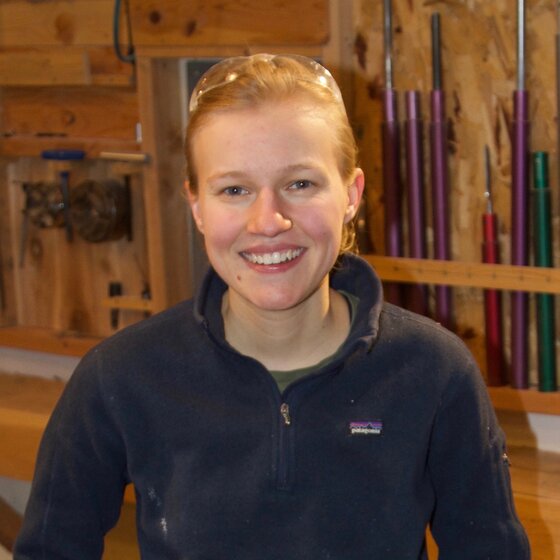 Kailee Bosch (Haystack Mountain School of Crafts) says, "I am an artist and maker based in Fort Collins, Colorado. I grew up wood­turn­ing in my fathers shop, but have since expanded my inter­ests towards a variety of differ­ent mate­ri­als and outcomes. I like to think of my current prac­tice as making both func­tional objects and spec­u­la­tive designs. I grad­u­ated with my BFA from Colorado State Univer­sity in May of 2020.
Anna Hitchcock (John C. Campbell Folk School) is an artist and wood­worker based in Rhode Island. After grad­u­at­ing from Macalester College with a major in Studio Art, she studied at the Center for Furni­ture Crafts­man­ship in Rock­port, Maine, and interned at Ander­son Ranch Arts Center. Her sculp­tural work inte­grates fiber and wood to address the expe­ri­ence of sexual assault and the complex­i­ties of navi­gat­ing public vulner­a­bil­ity as a woman and a survivor. She has exhib­ited across the country and inter­na­tion­ally, and her work is currently featured in the Newport Biennial.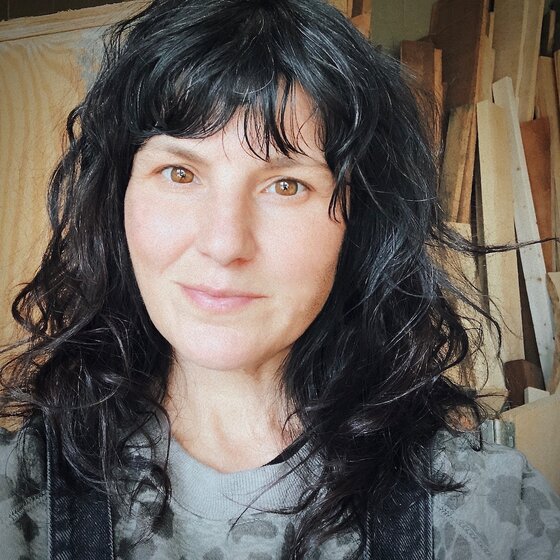 Rebecca Juli­ette-Duex (Peters Valley School of Crafts) was intro­duced to the value of craft at an early age. During visits to her mother's child­hood home in rural Western Penn­syl­va­nia, she observed how her grand­par­ents found solace in their own hand­craft; her grand­fa­ther, a coal miner, in his wood­shop and her grand­mother with needle and thread or yarn. An immer­sion in weaving (2017 – 19) and wood­work­ing (2019 – 21) at Haywood Commu­nity College has been an oppor­tu­nity to build the skills neces­sary to honor the legacy of her grand­par­ents. Rebecca's work brings wood and fiber into conver­sa­tion to tell the story of her own creative heritage and to inspire others to do the same.
Have something to say? Share your thoughts with us in the comments below.