Furniture maker bends wood like shaping plastic
May 2, 2018 | 11:11 am CDT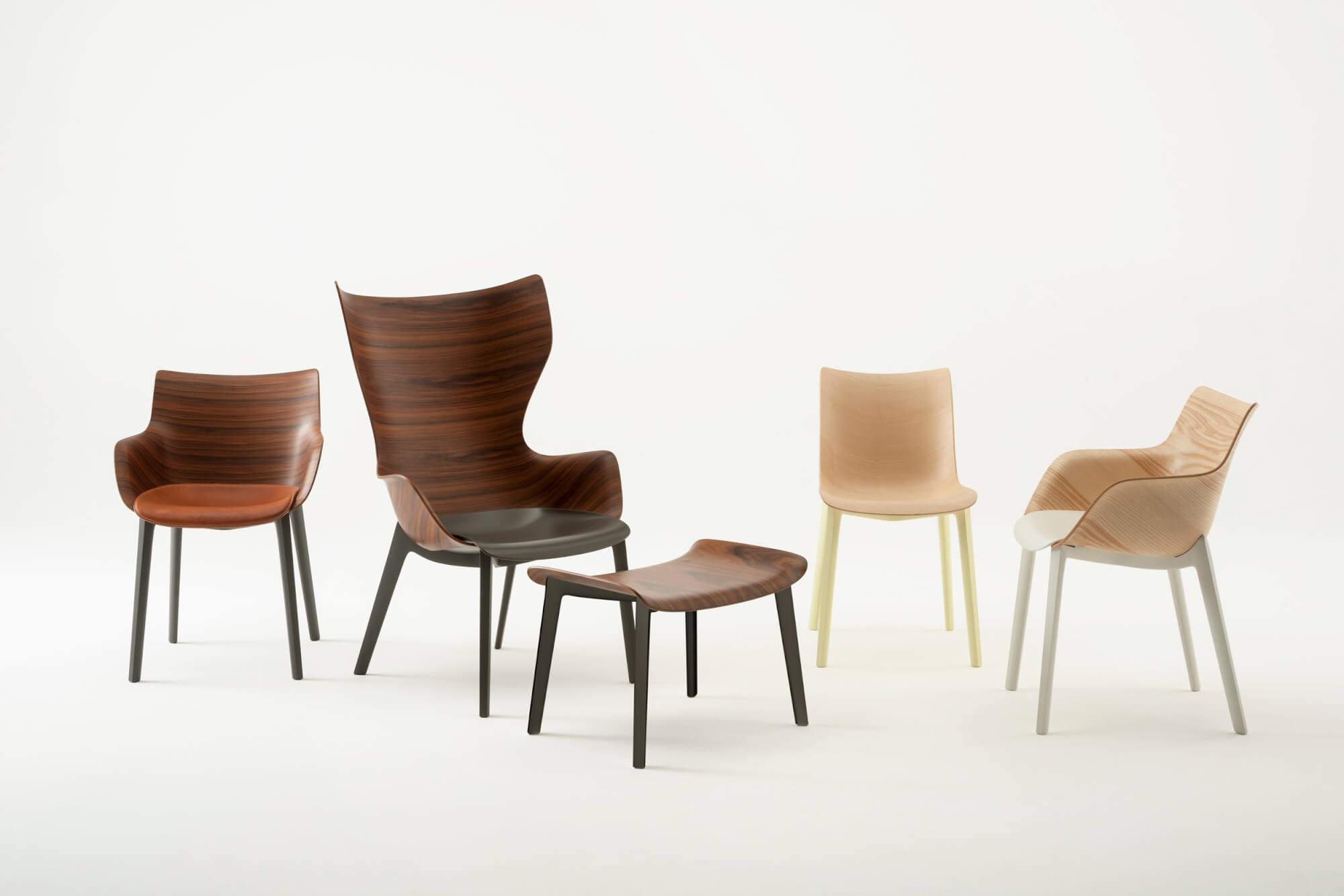 Kartell, an Italian company known for producing plastic furniture, has unveiled its first wooden furniture line - and it's made the same way as plastic furniture.
Thanks to a proprietary technology and a special patent, the wood in the "Woody" collection is machined with a mold that extends the curvature of a panel, creating a chair frame with sinuous curves.
The Woody collection features three chairs, including two armchairs, and a footstool. Each piece combines a wooden mold with a plastic base and legs. Wood options include ash, striped rosewood, and princesswood. 
"Woody answers a desire and also a need for wood", says Philippe Starck, the collection's designer. "After more than 30 years of research, we have finally created wooden seats that really express, thanks to the alliance with plastic, the true essence of wood." 
Bending or shaping wood into more intricate shapes has been a popular topic on Woodworking Network especially as of late. One of the best methods we've seen is Pure Timber's Cold-Bend hardwood, which allows you to incorporate bent wood in furniture without having to steam bend the wood yourself.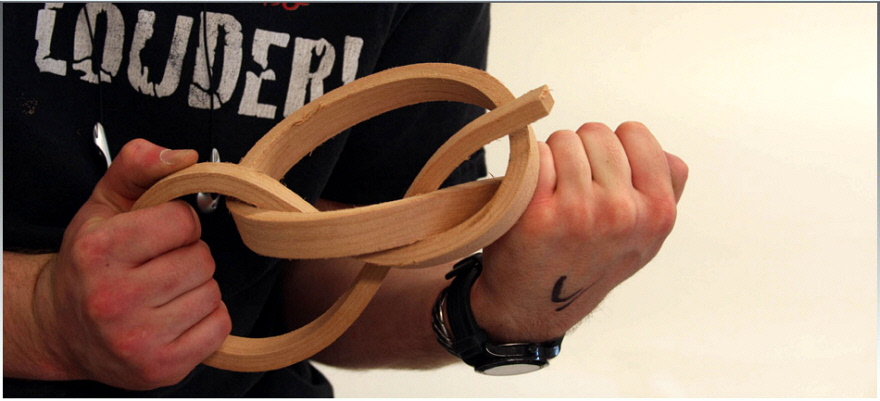 Pure Timber's Cold-Bend hardwood
Cold-Bend hardwood is actual hardwood that has been subjected to carefully controlled, but intense longitudinal thermo-mechanical compression. It has been engineered to be extremely flexible, so long as it is moist. Once cold-bent by hand - or with jigs, clamps and fixtures - Cold-Bend is dried to fix the shape.
Check it out here.
Another method is the
hot-pipe method.
It's more intricate, but it could be better suited for smaller pieces.
Then there's the industrial steam-bending. An IWF Challengers semi-finalist, the
MagPi wood forming machine from SD Machinery
, simplifies the labor-intensive task of steam bending wood, creating arcs of a specified radius. The MagPi handles not just veneer panel, but solid wood, steam bending and drying the wood in just 10 minutes. It can also be used to bend and dry profile moulding and baseboard.
Have something to say? Share your thoughts with us in the comments below.