Could a Furniture Farm Grow Your Next Meal?
June 18, 2015 | 12:39 pm CDT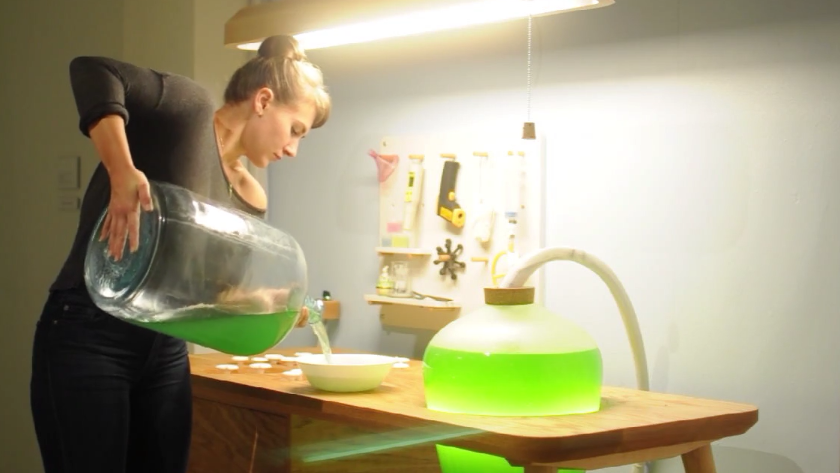 Photo By Ethan Frier/Vimeo
Can furniture be used to grow food? While futurists are already considering the possibility, for the majority of us the idea of living room furniture as a family farm is bit strange.
However, a couple of architectural and industrial designers, Jacob Douenias and Ethan Frier, put that theory to a test with their "Living Things" creation now on display in the "Factory Installed" exhibition at the Mattress Factory art museum in Pittsburgh, PA.
The two designers took basic furniture, tables and chairs, and incorporated custom glass photobioreactors to cultivate the edible microorganism --- spirulina, which is often found in local health food stores.
Have something to say? Share your thoughts with us in the comments below.