Beech wood and artificial grass Wimbledon chair by Bespoke Sofa London
July 5, 2016 | 9:05 am CDT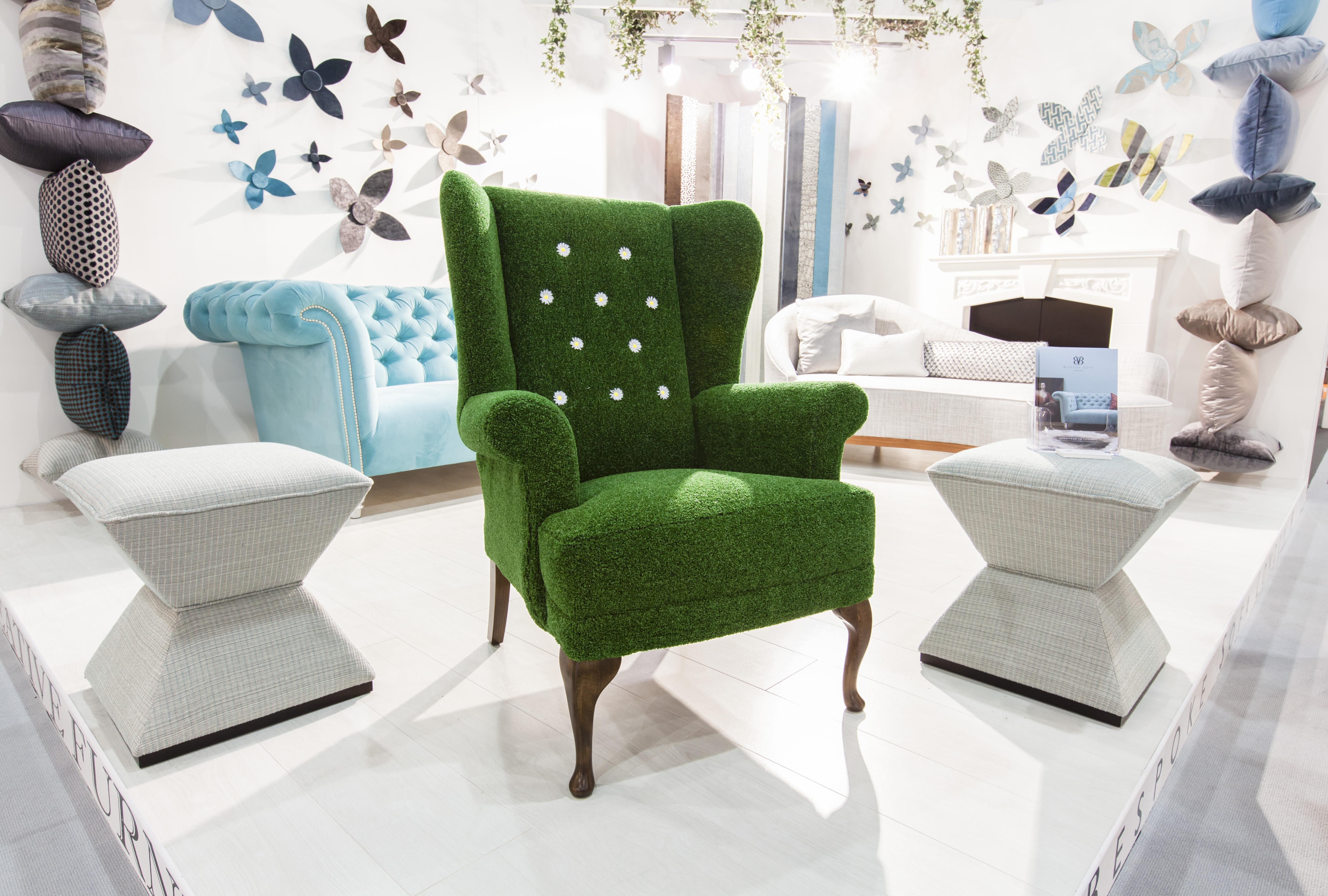 Photo By Bespoke Sofa London
LONDON - With Wimbledon 2016 underway, Bespoke Sofa London designed a beech wood framed chair, upholstered with artificial grass, that will catch as much attention as any winner served at Centre Court.
The custom 'Grass' armchair was crafted with a solid beech wood frame carved by hand. Additional details include Queen Anne style solid wood legs with a Jacobean stain, and it is upholstered in artificial grass with decorative daisy detailing to match the grass. The themed chair, with dimensions of 30 inches wide by 31 inches deep and 39 inches high and a seat height of 18 inches, sells for approximately £1190.00 (US $1555.27).
About Bespoke Sofa London
Photo: Bespoke Sofa London
Bespoke Sofa London fabricates luxury handmade furniture, including sofas and high-end furniture for commercial and retail spaces, from its London wood shop.

 
Have something to say? Share your thoughts with us in the comments below.