Beachley Furniture maintains craftsmanship and commercial production
August 20, 2019 | 12:53 pm CDT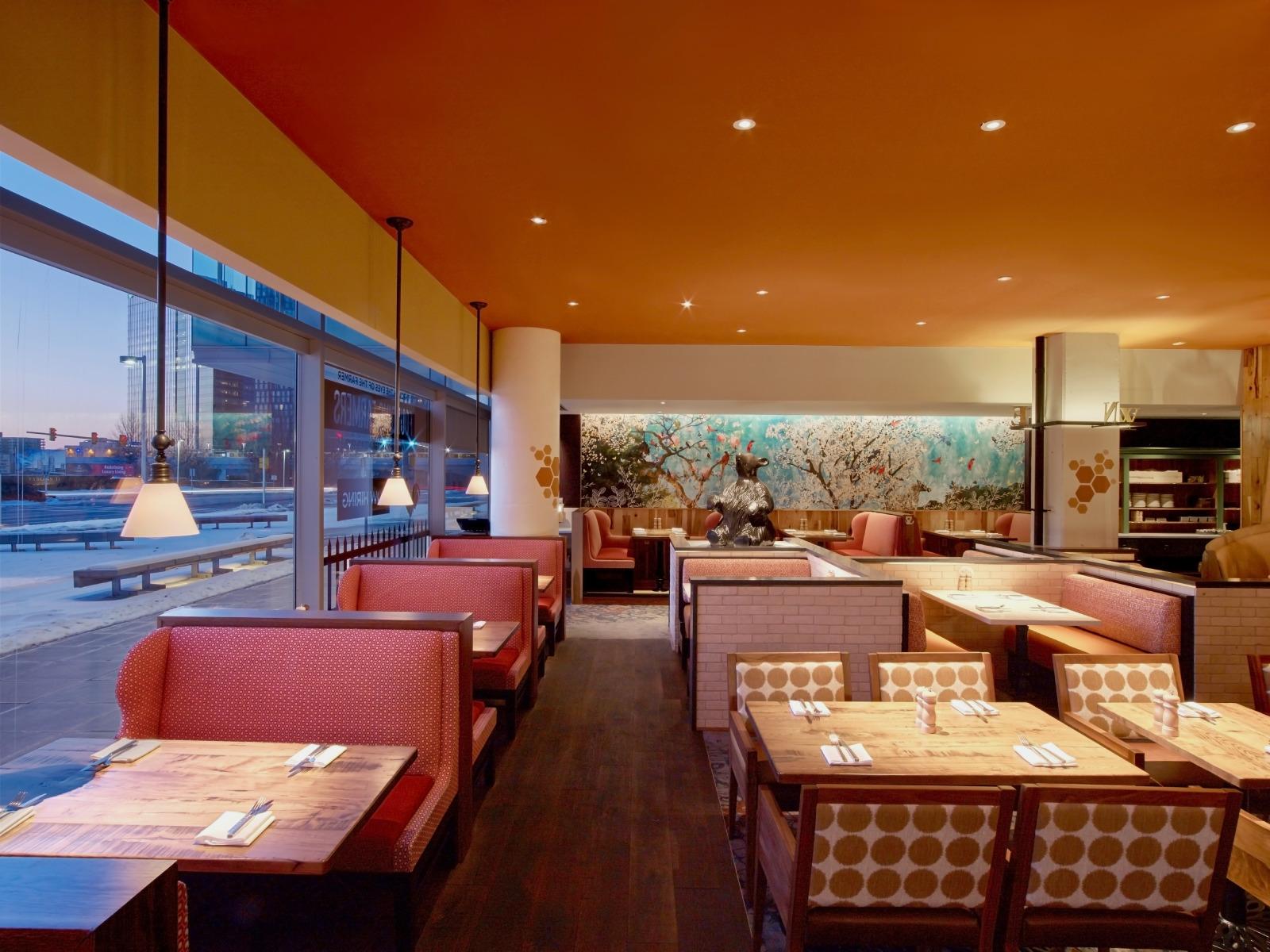 Beachley Furniture Co., Inc., is living proof that, even in an increasingly "disposable" world, pride in craftsmanship can still be passed down through generations of woodworkers and appreciated by new generations of customers.
"The core values of the company go all the way back to 1887, and we're truly in the business of relationship building," says co-owner David Beachley, the great-great grandson of one of the company's co-founders. "We take good care of our customers, and we treat everybody the way we want to be treated. That's our competitive edge and why we've been in business for 130 years."
Based in Hagerstown, Maryland, the Beachley Furniture Co. initially produced only mattresses and chaise lounges, but has expanded in the intervening 131 years to offer diverse options in custom furniture and millwork.
The recession of 2008 galvanized Beachley into switching gears, from residential to more commercial work, as its staff dropped from 60-plus to just 14. The company began specializing in high-end upholstery for small customers, such as designers who worked from small shops and out of their homes. Today, the business is up to a staff of about 80.
"From there, we got into the custom business, and that tends to do well — even when the economy isn't," Beachley says. "What was initially there to get us through a tough time is now a core business."
In 2017, Beachley acquired the Cabinet Vision design-to-manufacturing solution to increase its efficiency in producing custom, complex projects.
"Custom, high-end products are much more complicated, and so of course production started to get more complicated," Beachley says. "Our people did a great job, but we wanted to try to be more efficient because business kept increasing and we were having trouble getting it out."
Vice president of millwork operations Tim Whittington was hired not only for millwork operations but specifically to implement Cabinet Vision and oversee CNC production at Beachley. As he had worked with Cabinet Vision for 15 years at another place of business, Whittington is well versed in the capabilities of the software.
"The custom work is where Cabinet Vision really comes into play, because of things like cutting radii," Whittington says. "I can get everything figured out in Cabinet Vision and get the parts cut on the CNC. Even if it's elliptical, radius work, I can make Cabinet Vision do anything I need it to by thinking outside of the box. If I can draw it in Cabinet Vision, I can get it to go across the machine."
With a laundry list of notable customers, including New York University, New York City Ballet, Princeton University, and many others, Whittington is tasked with maintaining the kind of quality that attracts big names while making the company more efficient than ever.
"We're not bringing the quality of things down, we're just changing the production time," Whittington says. "We make a beautiful product, and that's a dying art — but we can maintain the same quality while our commercial work is going 100 miles per hour. Beachley has been into residential furniture for years, so the biggest thing is changing that mentality of furniture to commercial."
To push production into high gear, Whittington uses Cabinet Vision's automation tools and takes advantage of the system's flexibility, which allows customers to create manufacturing shortcuts to ensure parts are being made exactly as the company wants them to be.
These customizable automation tools are called User Created Standards (UCS), which allow users to create special cutting instructions that are automatically implemented under certain conditions. For instance, a UCS may be applied when a certain material or type of hardware will be used for the finished product. The sky's the limit in terms of creating UCSs, which are generated using simple if/then statements in a basic programming language. For a business that has found a niche in custom production, being able to eliminate time-consuming programming tasks while consistently turning out high-quality final products is vital.
Whittington says that, thus far, he has implemented up to 33 UCSs, all of which have cut down on programming time.
The shop also saves time with the software's true-shape nesting, an automatic nesting engine that delivers optimal material yield. Due to Cabinet Vision's flexibility, automatically-generated nests can be edited by the user, which ensures that programmers retain control while reaping the benefits of automation.
Plans to implement additional automation at Beachley include the creation of a library of project types, including banquettes assemblies. Cabinet Vision allows users to save both processes and project libraries, which can be reused, or edited and reused, again and again.
"I want to start making a library of banquettes and associating parts together," Whittington says. "I'll be able to pull them right from library, adjust them to the size needed and then go from there. With Cabinet Vision, you can associate all the parts to a particular banquette, like you would with a typical cabinet in cabinet. Once those are made, I can easily pull them into whatever job I need to."
While transitioning to any new production processes can be challenging, Whittington says that reactions from long-time staff at Beachley, many of whom have been with the company for more than 30 years, have been positive.
"We went from cutting things by hand to running things across the CNC out of Cabinet Vision, and when I showed them what could be done they were in awe," Whittington says.
Whittington notes that he has consistently found help and a supportive user community in the Cabinet Vision customer forum, and that the Cabinet Vision team delivers unparalleled service.
At Beachley, the overarching goal is to continue to deliver the goods and services that has kept the company thriving for more than a century. "When a customer entrusts us with a big project, our job is to make them look great," Beachley says. "They come back to us because they know we're reliable."
Have something to say? Share your thoughts with us in the comments below.