Assembling the dust collector
June 5, 2018 | 3:09 pm CDT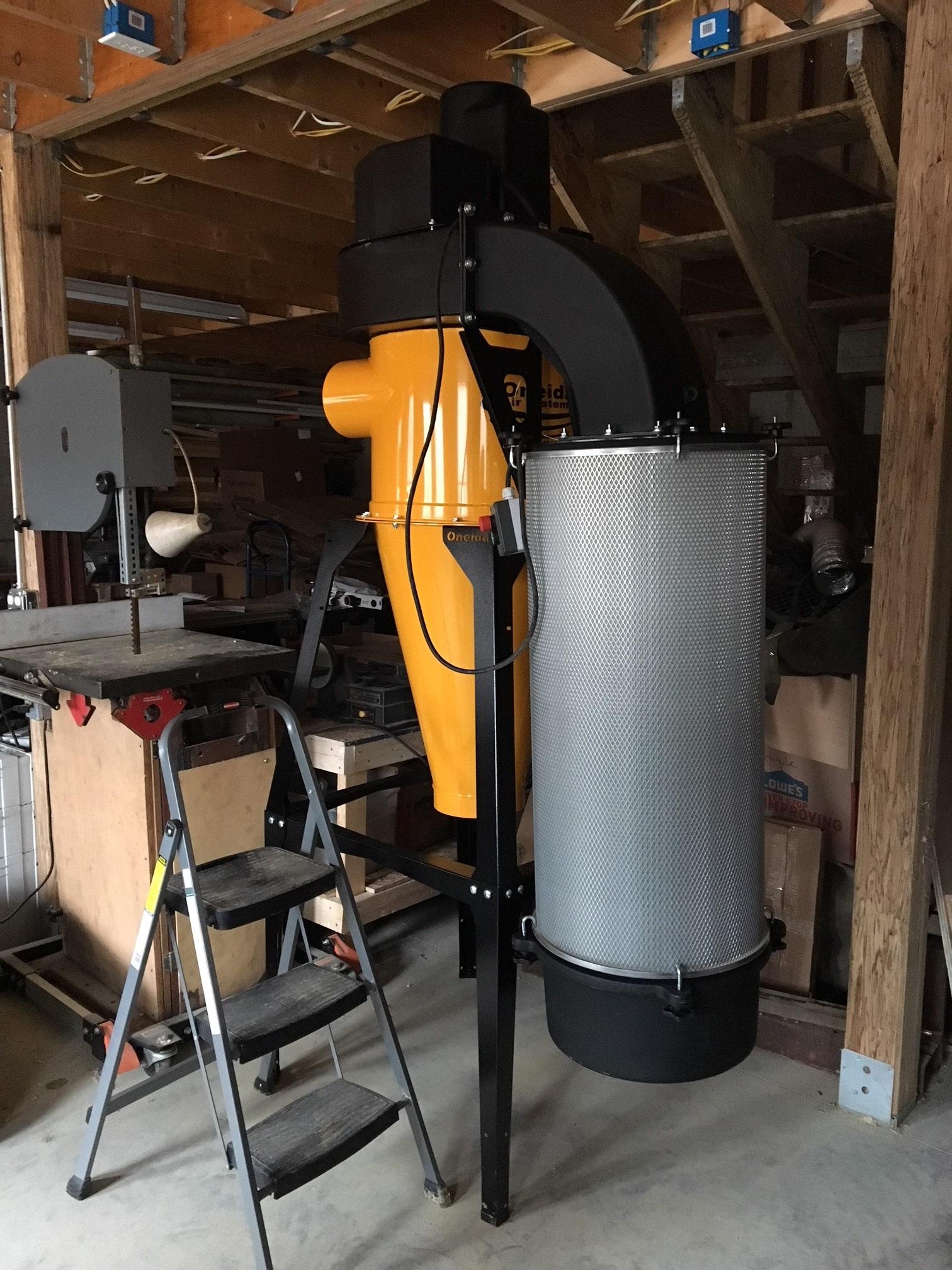 In this our second installment covering the installation of a new dust collection system, we'll talk about assembling the Oneida Dust Gorilla Pro collector. The process went smoothly, but, as with any major machine installation, a little planning and strategic thinking help.
Unpacking
The collector was extremely well packed with expandable foam protecting key parts of the motor and motor housing. After first unpacking everything and comparing it to the parts list in the instruction manual, I started to follow the step-by-step instructions in the manual.
Most everything was clearly explained, although I made suggestions to Oneida to improve the manual further with common hardware identifications instead of or in addition to their part numbers, and they are actually making immediate changes to standardize hardware. But all the instructions for this U.S.-made product were in clear English, so that made life lots easier than some instruction manuals we've seen.
Watch the weight
Assembling a dust collector like this with a cyclone separator and the motor mounted on top makes for a top-heavy affair, especially with the robust nature of the Oneida build quality. That's fine, and Oneida warns you about that in the assembly manual. The key strategy is to assemble the unit in stages, mostly horizontal on the ground, then lift it up.
Following the instructions, we put the stand together first, then the parts of the cyclone unit, applying the rubber gasket material provided as indicated between sections of the unit. It's important to have an air-tight fit for best performance.
It's also key to know the location of the unit in relation to piping as you assemble to make sure inlets and outlets are in the right locations. Once you put on the motor assembly, you've got quite a bit of weight to lift, so plan for help and assemble close to the final location.
Assembling and installing the big HEPA filter takes a similar weight-balancing act, but planning and help go a long way to make it successful.
Next up, we have to wire the collector and install the piping. In that installment, we'll talk more about the capabilities of the Oneida Dust Gorilla Pro system and how they relate to shop size and equipment demands.
Have something to say? Share your thoughts with us in the comments below.