Explore respirator technology and spray equipment at WPE Lancaster
July 26, 2019 | 11:46 am CDT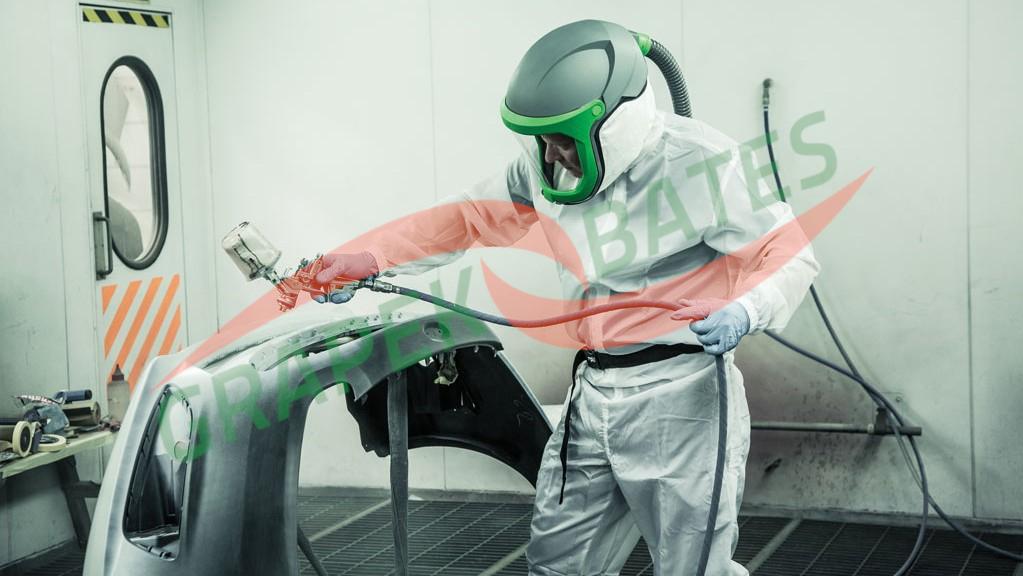 LANCASTER, Pa. - 
Grapek Bates
 will be demonstrating respirators and other spray technologies in booth #212 at the Wood Pro Expo in Lancaster, Pennsylvania.
Attendees can expect hands-on experience with spray guns and spray pumps from different manufactures like Sames Kremlin, Binks, and Graco. Attendees will also have the opportunity to try the company's personal protective equipment, including RPB and Bullard Respirators.
Grapek Bates will be displaying
RPB's Z-Link
, a versatile, multi-purpose respirator. The Z-Link serves a wide spectrum of industries and applications from welding and grinding, to chemical handling. The company says it provides greater visibility in a multi-purpose respirator and features exceptional downward and peripheral vision combined with a visor that hinges open for free air breathing and easy communication.
Sames Kremlin's FPro manual air spray gun
One of the other products on display will be
Sames Kremlin's FPro manual air spray gun
pressure range, which is perfectly balanced and provides a superior finish according to the company. It is available in conventional, LVLP, and HVLP versions and features a patent-pending restrictor paint speed controller as well as a patent pending Vortex spin effect which delivers atomization with high transfer efficiency up to 78 percent in HVLP.
Sames Kremlin's Xcite manual spray gun
Sames Kremlin's Xcite manual spray gun will also be on display in Grapek Bates' booth. The Xcite features a large tip selection with dedicated "X-Tra Fine Finish" tips for water-based material and a built-in filter with high filtration capacity to avoid tip blockage and minimize pressure loss. The company says it delivers unsurpassed finishing quality and outstanding transfer efficiency with its VX24 HVLP aircap.
Binks' Trophy spray guns
Also on display will be
Binks' Trophy spray guns
. The Trophy series guns feature a curved handle for increased comfort and are available in pressure feed, gravity feed, and siphon feed. Each gun can be configured with the appropriate needle and nozzle to accommodate the coating, size of part and type of surface to be finished.
Graco's Pro XP Electrostatic spray gun
Grapek Bates will also display Graco's Pro XP Electrostatic spray guns, which boast high transfer efficiency when spraying standard, specialty, or waterborne coating according to the company.  The electrostatic line includes spray gun models for round spray, soft spray, aerospace, fixed fluid flow, HVLP, high-air flow, and quick fan adjust.
Watch Grapek Bates' video explaining the different types of Air Spray technologies below.
Wood Pro Expo
is a regional event for woodworking businesses that brings together suppliers and experts for a localized presentation of equipment and supply solutions. WPE includes a strong educational program on best practices for shop production - including CNC basics, employee recruitment, finishing, lean manufacturing, business management, software, and shop safety - and an expo floor with equipment and supplies geared to small and medium-size shops.
The Spring edition of Wood Pro Expo will once again collocate with the Cabinet & Closets Conference & Expo, March 11-13 in Arlington, Texas. For information visit
woodproexpotexas.com
.
Have something to say? Share your thoughts with us in the comments below.