WMS Preview Video: T.O.P.'s vertical CNC machining center for modular furniture
October 14, 2019 | 8:19 am CDT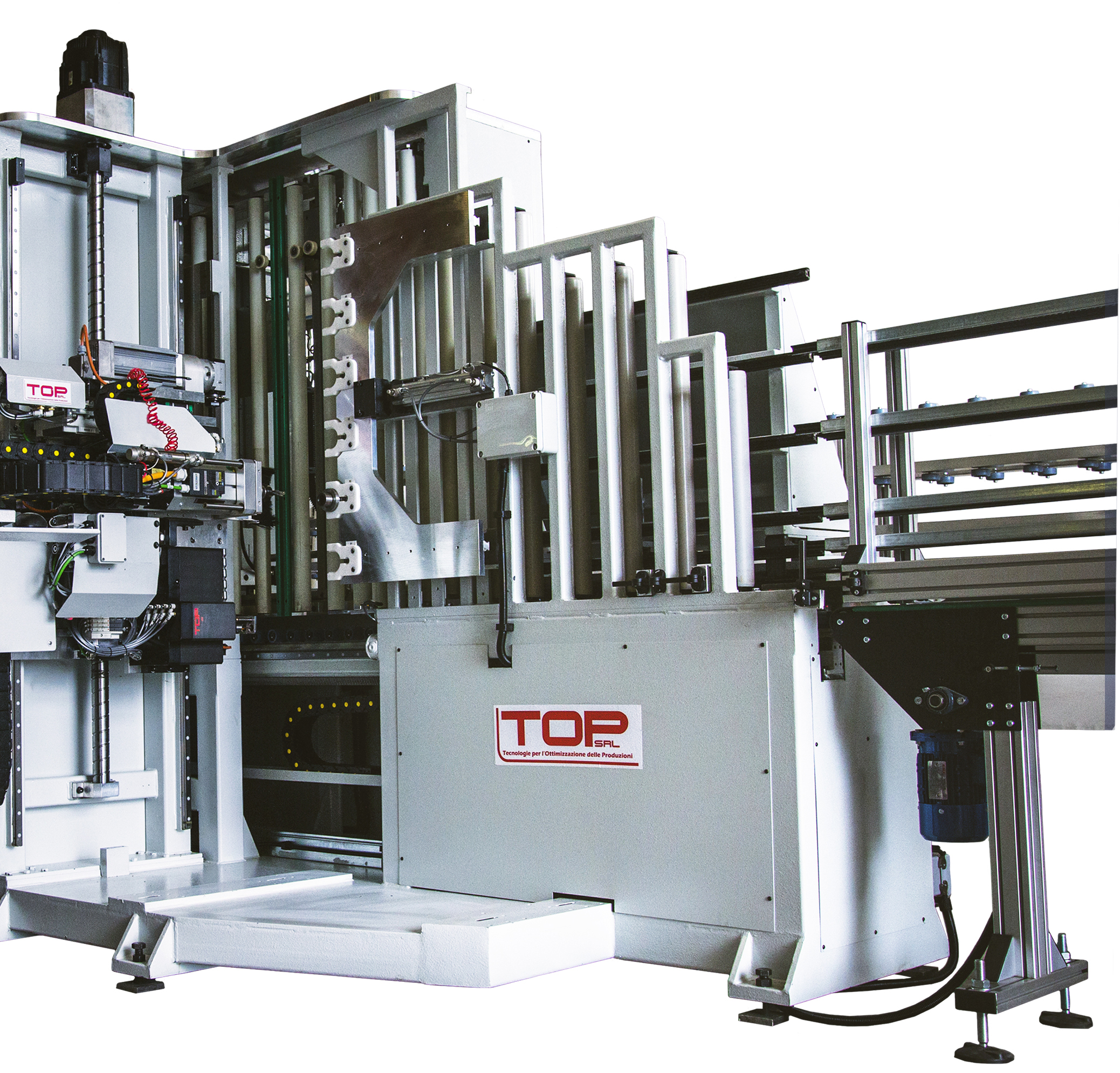 MISSISSAUGA, Ontario – T.O.P. srl will demonstrate the FS Evolution CNC vertical workstation at the Woodworking Machinery & Supply Conference & Expo, Oct. 31-Nov. 2.
T.O.P. said the FS Evolution is equipped with an "innovative clamping system" that moves panels through the machine's drilling and insertion phases for producing custom modular furniture. The machine features two zones located adjacent to one another.
Zone 1 facilitates drilling, milling and inserting of all horizontal parts. Zone 2 facilitates drilling, milling and inserting of all vertical parts, including doors.
The machine is designed as a modular system that is configurable to the specific needs of the furniture manufacturer. The machine can be supplied with or without zone 1.
See the FS Evolution in action at WMS Booth #2643.
For more information download the machine's specification brochure or visit t-o-p.it/en.
About CCI Media

CCI Canada is owned by CCI Media, a business-to-business media company focused exclusively on industrial wood products manufacturing markets in North America. CCI Media's flagship publication, FDMC magazine, circulates monthly in print and digital formats. CCI Media also publishes the bi-monthly Closets & Organized Storage magazine. Woodworking Network is the umbrella brand for the combined portfolio of wood manufacturing print, digital, and web products and industry events operated by CCI Media. CCI Canada also produces the Woodworking Machinery & Supply Conference & Expo, Oct. 31-Nov.2, at the International Centre, Mississauga, Ontario and Salon Industriel du Bois Ouvré (SIBO), which will be held April 23-25, 2020, in Drummondville, Quebec.
In addition to WMS 2019 and SIBO 2020, CCI Media produces Wood Pro Expo Texas and the Cabinets & Closets Conference & Expo, both of which will be co-located March 11-13,  2020, at the Arlington Convention Center in Arlington, Texas. The company also produces Wood Pro Expo Lancaster 2019, to be held October 17-18, at Warehouse at the Nook, Manheim, Pa., and the Executive Briefing Conference, November 8-10, 2020, at The Broadmoor in Colorado Springs, Colo.
Have something to say? Share your thoughts with us in the comments below.