Registration opens for WMS, Canada's national woodworking event
May 8, 2023 | 4:06 pm CDT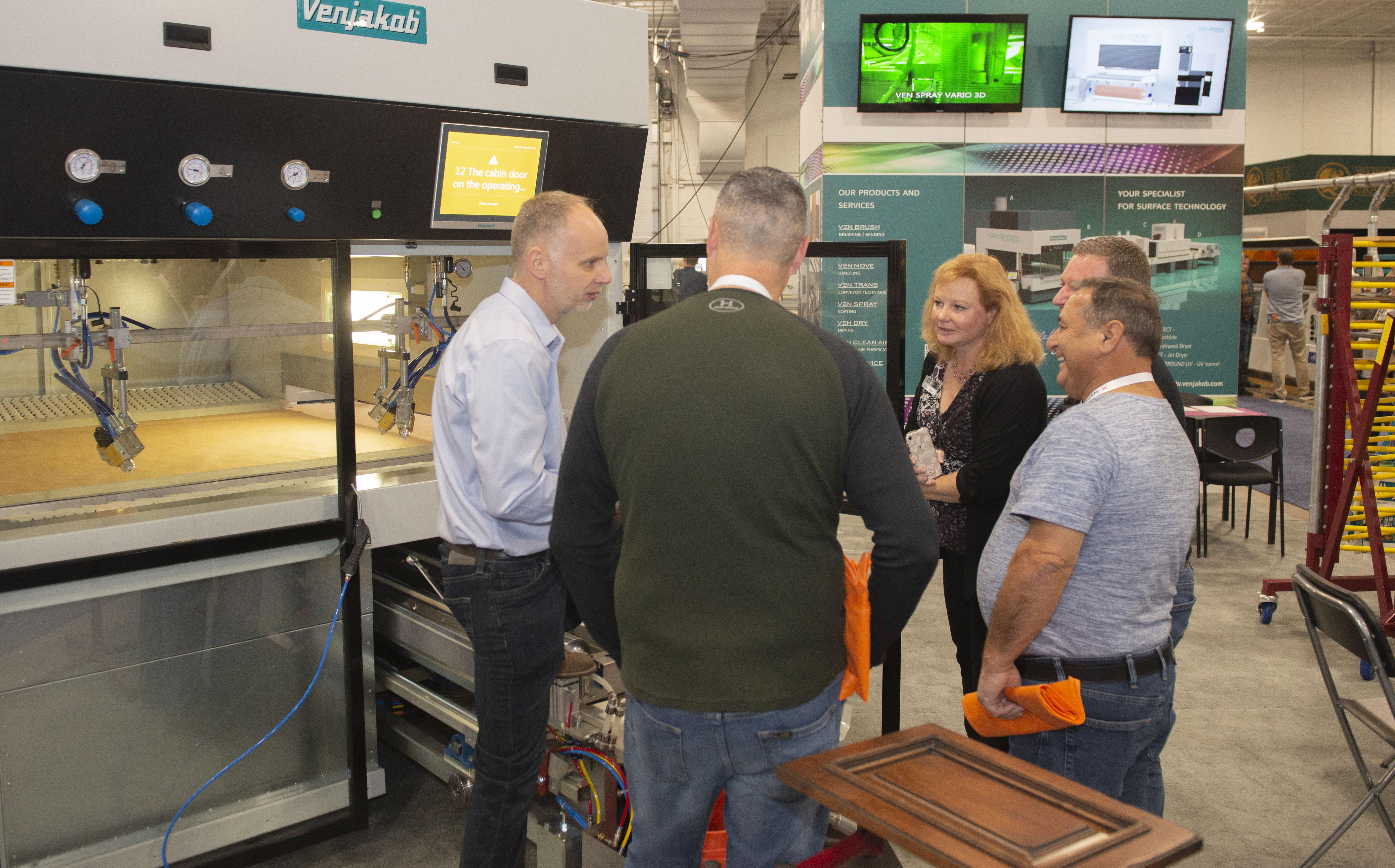 MISSISSAUGA, Ontario – Registration for the first Woodworking Machinery & Supply Conference & Expo in four years is now open.
Canada's national industrial woodworking show returns Nov. 2-4 to the International Centre. The event was last held in 2019. The 2021 edition of the show was cancelled due to the Covid Pandemic.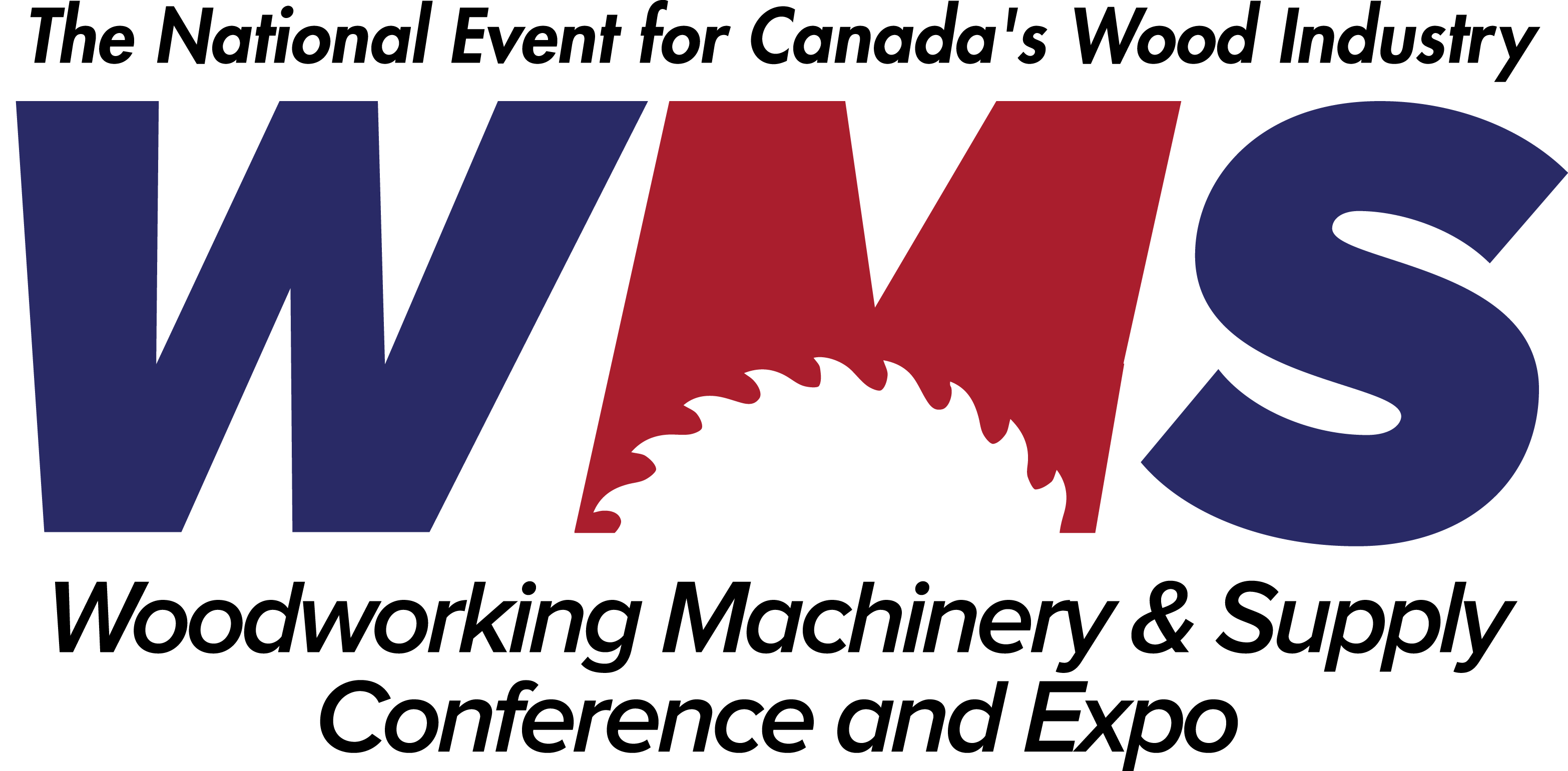 Register to attend the 2023 Woodworking Machinery & Supply Expo for free using the code 

WMSDeal23.
"We are obviously thrilled to be organizing WMS with the pandemic far back in the rearview mirror," said Harry Urban, show manager. "As we have seen from the response to other industry events that have taken place since the wain of Covid, professional woodworkers are eager to get back to seeing live demonstrations of machinery, and software; sampling new hardware and other supplies; and meeting with vendors and their peers face to face."
Canada's largest display of industrial woodworking machinery and supplies manufactured around the globe will be augmented by WMS Live, a free conference program right on the show floor. Each day of WMS Live will open with a keynote presentation including:
Thursday, Nov. 2 – "Investing in Robots; Incentivizing Employees" by Luke Elias, president of Muskoka Cabinet Co.
Friday Nov. 3 – "Digital Integration: Industry 4.0 Roadmaps for Cabinetry, Millwork, and Furniture Manufacturers" by Mark Corker, executive director, MTechHub (WMCO)
Saturday, Nov. 4 – "5 Digital Marketing Trends That Will Impact Your Business in 2024" by Darrell Keezer, CEO, Candybox Marketing (WMCO)
In addition to the keynote presentations slated for Friday and Saturday of the show, the Wood Manufacturers Cluster of Ontario (WMCO) is organizing four other education sessions on topics such as cybersecurity trends and lean manufacturing.
Other WMS Live highlights include:
A panel discussion on "Troubleshooting Common Wood Project Miscues" featuring members of the Architectural Woodwork Manufacturers Association of Canada (AWMAC);
"Employee Recruitment & Retention," a joint presentation by the Canadian Kitchen Cabinet Association and Wood Manufacturing Council; and
Lessons learned for succeeding in the closet and storage market by a seasoned professional.
View the full WMS Live schedule.
Solid Industry Support
WMS 2023 has the support of leading trade organizations including AWMAC Toronto Chapter, CKCA, Canadian Woodworking Machinery Distributors Association, WMC, WMCO, Fenestration Canada, and the Toronto Chapter of the National Kitchen & Bath Association. Leading trade media backing the show include Wood Industry, Woodworking Canada, and Woodworking Network. 
WMS is owned by CCI Media Canada and organized by Woodworking Network, the premier media of the North American woodworking industry.
About the Wood Machinery & Supply Conference & Expo (WMS)
WMS is world-renowned as Canada's preeminent industrial woodworking event. For more than four decades, WMS has connected Canada's woodworking professionals with the world's most prominent machinery manufacturers and suppliers. Last held four years ago due to the Covid-19 pandemic, WMS 2019 attracted attendees from nine Canadian provinces and two territories.
In addition, WMS 2019 featured 75,000 square feet of exhibit space and more than 175 exhibitors. 
For information about exhibiting and sponsorship opportunities, contact Contact Gavin McAuliffe of Corcoran Expositions at 312-265-9649 or  [email protected][email protected].
For general inquiries, contact Harry Urban, show manager at [email protected]. 

More Woodworking Network events
Executive Briefing Conference, Sept. 26-28, 2023, The Broadmoor, Colorado Springs, Colo.

Wood Pro Expo Lancaster, Oct. 12-13, 2023, Spooky Nook Sports / Warehouse at the Nook, Manheim, Pa.

Closets Conference & Expo / Wood Pro Expo Chicago, April 17-19, 2024, Schaumburg Convention Center, Schaumburg, Ill.

Salon Industriel du Bois Ouvré (SIBO), Oct. 24-26, 2024, Centrexpo Cogeco, Drummondville, Quebec.
Have something to say? Share your thoughts with us in the comments below.