EBC tackles robotics in woodworking 
June 23, 2022 | 11:16 am CDT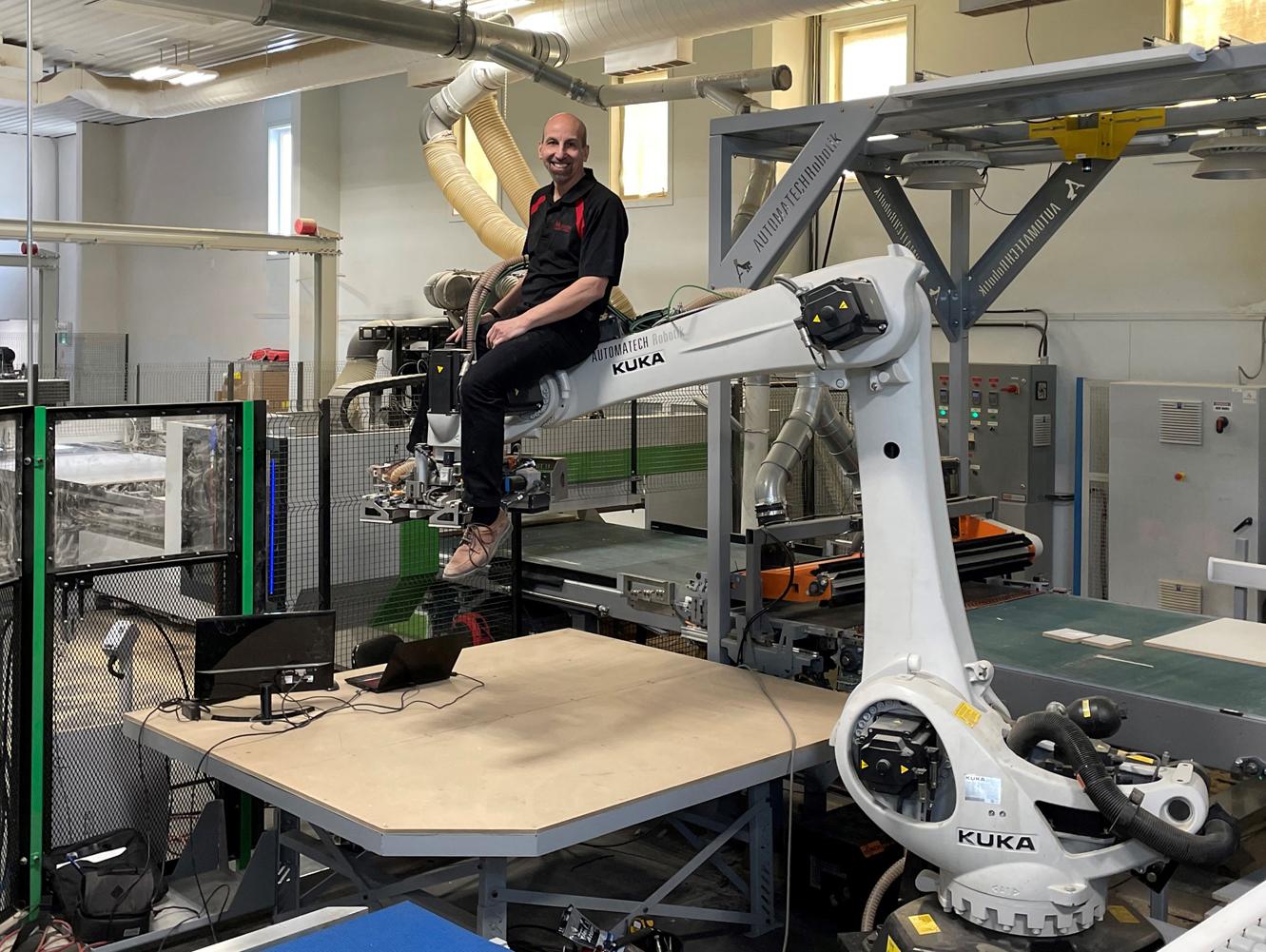 COLORADO SPRINGS -- One of the hallmarks of the Executive Briefing Conference has been a major focus on state-of-the-art woodworking technology. EBC 2022's agenda will not disappoint as several presentations will address the latest manufacturing trends, including a close look at present and future utilization of robots in woodworking. The event takes place September 15-17 at the awe-inspiring Broadmoor in Colorado Springs.
Luke Elias, president of Muskoka Cabinet Company of Ottawa, Ontario, will discuss his company's embrace of Industry 4.0, which includes an RFID-enabled robotic panel processing cell and an RFID-enabled finishing line. "We call ourselves a high-tech company that makes kitchens," said Elias.  The robotic work cell represents the company's latest investments in robotics that began in 2015. Muskoka has also been a leader in the use of ERP, MES, and RFID technologies. 
Returning to EBC again this year is Gary Wernlund, sales manager, office furniture manufacturing, for Stiles Machinery.  A perennial favorite at EBC, Wernlund's presentation is titled, "Change/Automate What You Can."  He said the presentation is aimed at illustrating how you can overcome any fear of automation by successful implementation, execution, and support.   Wernlund will discuss materials management/storage and retrieval systems, automated handling, buffering/sorting, robotics, and hardware attachment/assembly, and the best utilization of your people. 
Wernlund said that while the woodworking industry is still far behind other industries such as automotive, electronics manufacturing in terms of utilizing advanced technology, he offered some examples of systems currently being deployed:
Automated panel processing lines: without human touch (from forklift driver dropping of sheet material through to case goods assembly).
Automated solid wood component processing: moulders with feeders and stackers to complete optimizing/defecting/sorting of solid wood components.
Robotic drill and dowel process in one-piece flow without changeover time or manual intervention.
In another presentation dedicated specifically to robotics in woodworking, Rick Braun, president of Robotic Solutions LLC, will discuss current and future applications. Braun's presentation will cover fundamentals for companies that are considering robotics for the first time, determining ROI, and considerations beyond the obvious benefits of robots as alternatives for human labor.
"We'll look at finishing, machining and material handling applications for robots as well as how COVID has changed the landscape for justifying robotics in the industry," said Braun. "Most people think they have a good idea about how robots could work for them but the ROI calculation has changed," said Braun.
Virtual tour of Montbleau & Associates
Ron Montbleau, CEO, and Chris Gioia, president, of Montbleau & Associates, will discuss how their architectural woodwork company has teched up to tackle high-profile projects for the likes of Google, Amazon, Facebook, and Uber.
Their presentation will include a video tour of Montbleau's state-of-the-art architectural millwork production facility in Tijuana, Mexico. The 90,000-square-foot plant features a plethora of high-tech machinery, including multiple 5-axis and nesting CNC routers, the facility houses an automated UV finishing operation. The company is headquartered in San Diego.
With 2021 sales of approximately $50 million, Montbleau & Associates ranks No. 142 in the FDMC 300. The company manufactures millwork and casework for corporate, hospitality, and healthcare projects, much of it incorporating high-end wood veneers. 
Montbleau, who founded the company bearing his name in 1980, was named a 2018 Wood Industry Leader by Woodworking Network. On the occasion of that honor, Montbleau told Woodworking Network, "Montbleau is a highly skilled team of engineers, project managers, and craftsmen. Our role is to bring projects that are demanding in design and demanding in materials – projects that are high-end in nature – to completion. And the more complex the product, the better we are in the marketplace."
About the Executive Briefing Conference
Since 2002, the EBC has been the premier venue for key manufacturers to network and explore new ways to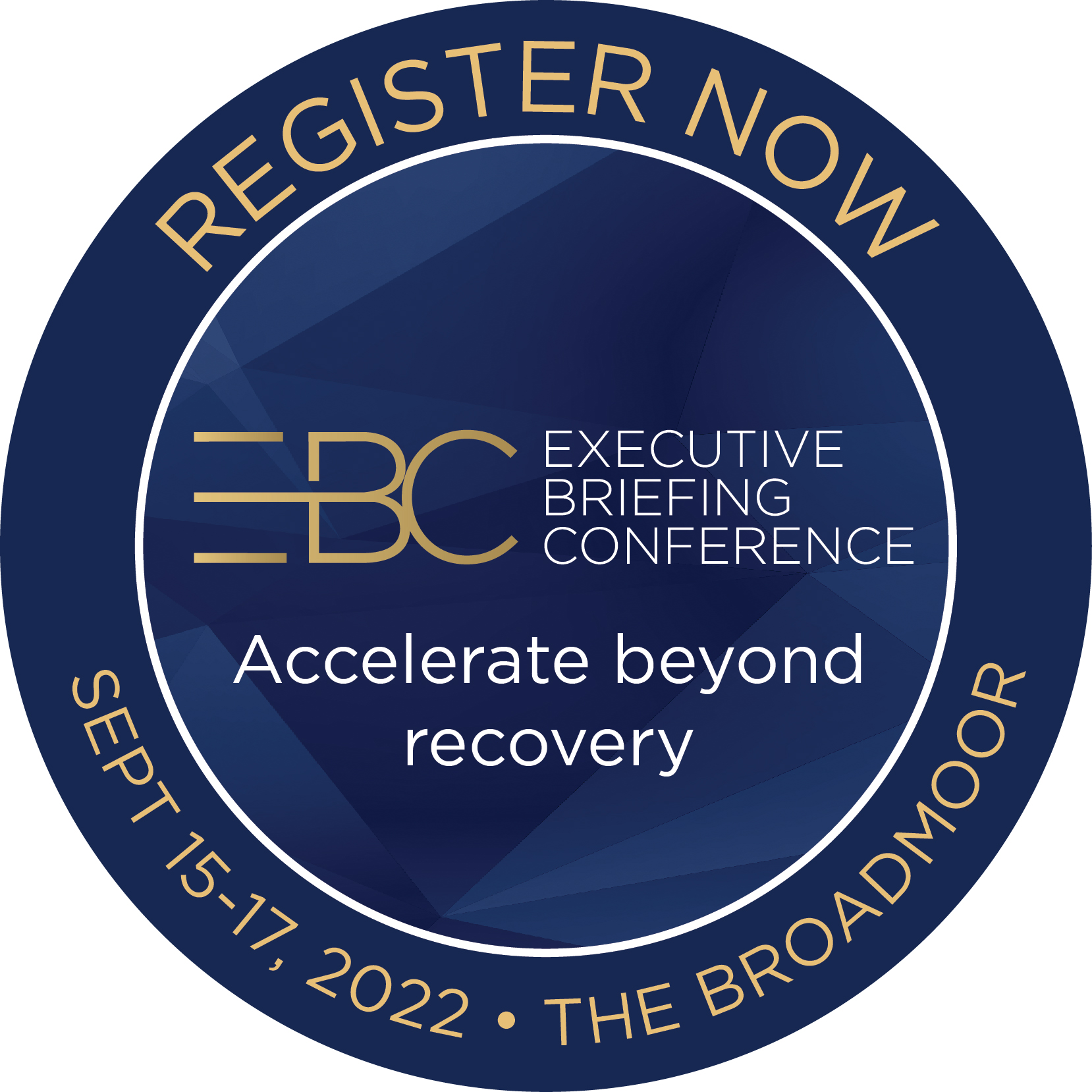 succeed. By providing strategic and practical information that addresses manufacturing challenges, the EBC provides a unique forum to find out about new technologies and methods, and discover opportunities in a non-commercial environment. EBC is owned and organized by Woodworking Network. Returning sponsors include Stiles Machinery, Blum, Weima America, and Innergy. For sponsorship opportunities, contact Harry Urban at 708-373-4344, [email protected].
Learn more and register at executivebriefingconference.com.
Have something to say? Share your thoughts with us in the comments below.