Woodworking machinery training program is big success, sells out
October 16, 2018 | 3:23 pm CDT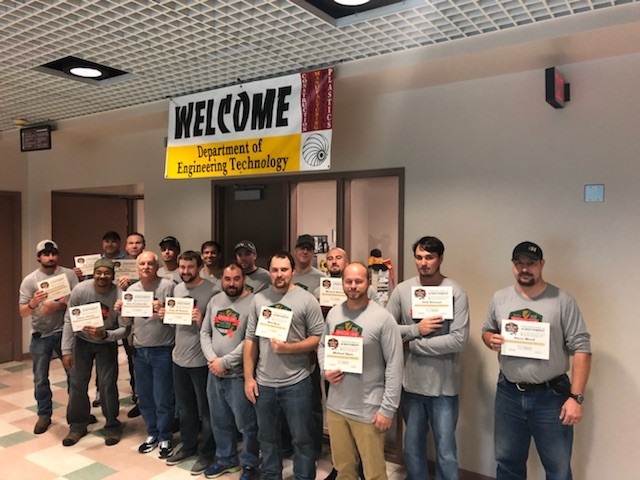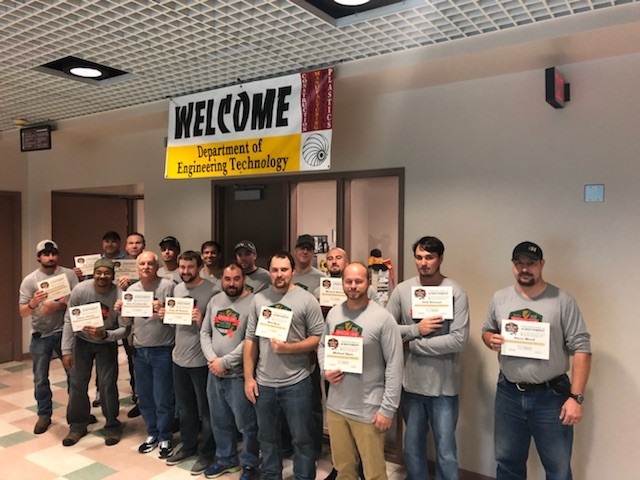 PITTSBURG, Ks. - The Woodworking Machinery Industry Association (WMIA) and the Wood Technology Industry Institute (WTII) have launched a training program for service technicians, focused on electrical and mechatronics-related issues, as well as some safety and customer service tips. The first session, held October 12-14 at Pittsburg State University in Pittsburg, Kansas, was a sell-out, with 17 attendees representing nine WMIA-member companies. 
"When I became the Association's Chairman of the Board in April 2017, I mentioned that one of my top priorities was education for the industry with a focus on our members' own people," said Dave Rakauskas of Colonial Saw Company, Inc. "If you're committed to investing in the development of your sales and technical staff, these trainings are fantastic because they were designed specifically for our industry and focus on your business issues." 
This 2-1/2-day session, modeled on the popular WMIA/WTII Boot Camp for salespeople, was taught by Pittsburg State mechatronics faculty, and covered the following topics:  Basic Electricity; Schematics: Circuit Devices and Symbols; Schematics: Understanding Schematics; Relays, Contractors, and Motor Starters; Circuit Protection; Troubleshooting 101; Electric Power; Induction Motors; Introduction to PLCs; HMI and SCADA Interfacing; DC, Servo, and Stepper Motors; Industrial Networks; Power Quality; and Variable Frequency Drives. 
Initial feedback from the session was tremendously positive, and attendees provided suggestions of WMIA and WTII might collaborate on a more advanced session for service technicians based on the success of this one.  
The next training for service technicians will be held January 3-5, 2019, at Pittsburg State University. The session will begin at 5:30 p.m. on Friday and run through 12:00 p.m. on Sunday.
The training will cost $1400 for WMIA members and $1750 for nonmembers. This cost includes two nights' hotel stay (Friday and Saturday); daily transportation from the hotel to University; breakfast, lunches, and classroom snacks (all dinners excluded); resource book and laboratory supplies. 
Have something to say? Share your thoughts with us in the comments below.