Woodworking Conference updates technology and methods
September 30, 2020 | 4:41 pm CDT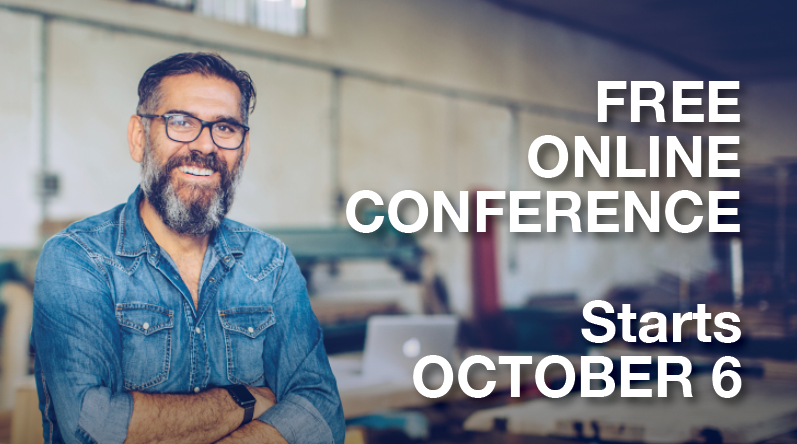 The Woodworking Conference provides an opportunity to learn about the future of woodworking technology, find ways to solve challenges in your business, and discover ways to streamline your manufacturing processes.
Hear directly from industry experts, other manufacturers, and educators. All sessions are free to attend. Sessions will be offered over four weeks. The first week, beginning October 6, will start with "Re-Introduction of Shoda Machine Works in the U.S."
Shoda machine works has long been recognized as a leader in CNC router manufacturing with hundreds of machines sold in the U.S. This presentation is sponsored by Holz-Her and will be held Tuesday, October 6 at 11 a.m. EDT.
Shoda and Holz-Her US have reached an agreement where Holz-Her US will import, sell and support the re-introduction of Shoda in the US, Canada and Mexico. Michael Cassell, senior product specialist, Holz-Her USA is speaker.
"How to Find, Train, and Retain Great People" is sponsored by Woodwork Career Alliance (WCA) and will be presented Tuesday, October 6 at 4 p.m. EDT.
In a tight labor market, you need to get creative. This seminar will provide strategies to overcome many of the challenges you face recruiting and retaining quality employees. Speaker is Patrick Molzahn, cabinetmaking & millwork program director, Madison Area Technical College.
"Become the Amazon of Woodworking" is planned Thursday, October 8 at 11 a.m. EDT.
In this session sponsored by Allmoxy, Beau Lewis will show you how to turn your business into an eCommerce powerhouse, taking your online ordering to the next level.
On Thursday, October 8 at 4 p.m. EDT, viewers can see "Online Sales Tools for Woodworking Manufacturers."
See first hand the Allmoxy Library and Cabinet Vision Library Module consisting of more than 600 specially designed, pre-coded cabinets and components, using nine different construction methods that will export from Cabinet Vision directly to CNC machinery for production including integration into user's Allmoxy site for immediate use of online design/sales. 
Speakers are Darin Johnson, and Chad Shelton owners of Tek DMC. The presentation is sponsored by Tek DMC.
Have something to say? Share your thoughts with us in the comments below.