Weinig and Holz-Her expo shows 30 machines, new software
April 6, 2017 | 4:39 pm UTC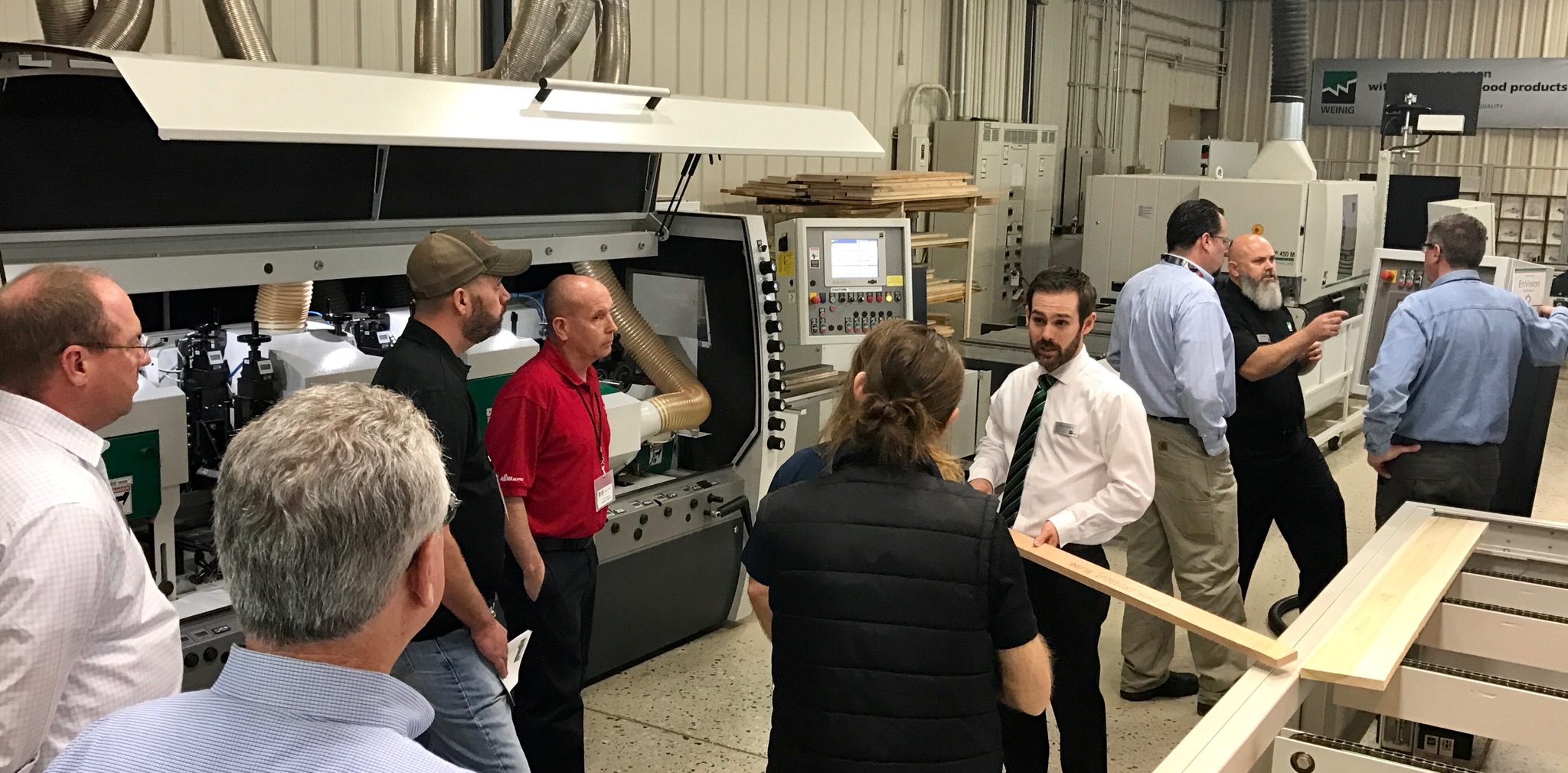 MOORESVILLE, N.C. -- The Weinig Technology Expo April 6 and 7 attracted more than 100 manufacturers with full software and machinery demonstrations over two days.
The event features live demonstrations on more than 30 machines in the 25,000 square foot showroom in Mooresville. Both solid-wood and panel processing systems will be exhibited. Attendees will be able to speak with product consultants to understand the choices available.
The Weinig and Holz-Her Tech Expo is demonstrating systems such as the Powermat 700 Eagle moulder and Holz-Her Lumina edgebander.
A special emphasis was the EnVision software program, which is a highly flexible system for on-demand production. The system, developed by Weinig, delivers integration for solid wood and panel manufacturing with total streamlining which enables manufacturers to deliver custom manufacturing that is as efficient as mass production.
There was a full seminar demonstrating the process of parametric joinery, which built the product and generated the cutlist. Then, the software pushed the instructions to the panel and solid wood machines that simultaneously manufactured the ordered pieces right on the floor in the demonstration hall.
The expo is at 124 Crosslake Park Drive in Mooresville, N.C. 28117. Contact Nicole Christinat at [email protected] or see http://www.weinigusa.com.