Stiles expands High Point manufacturing seminar to three days May 1-3
March 13, 2018 | 4:35 pm CDT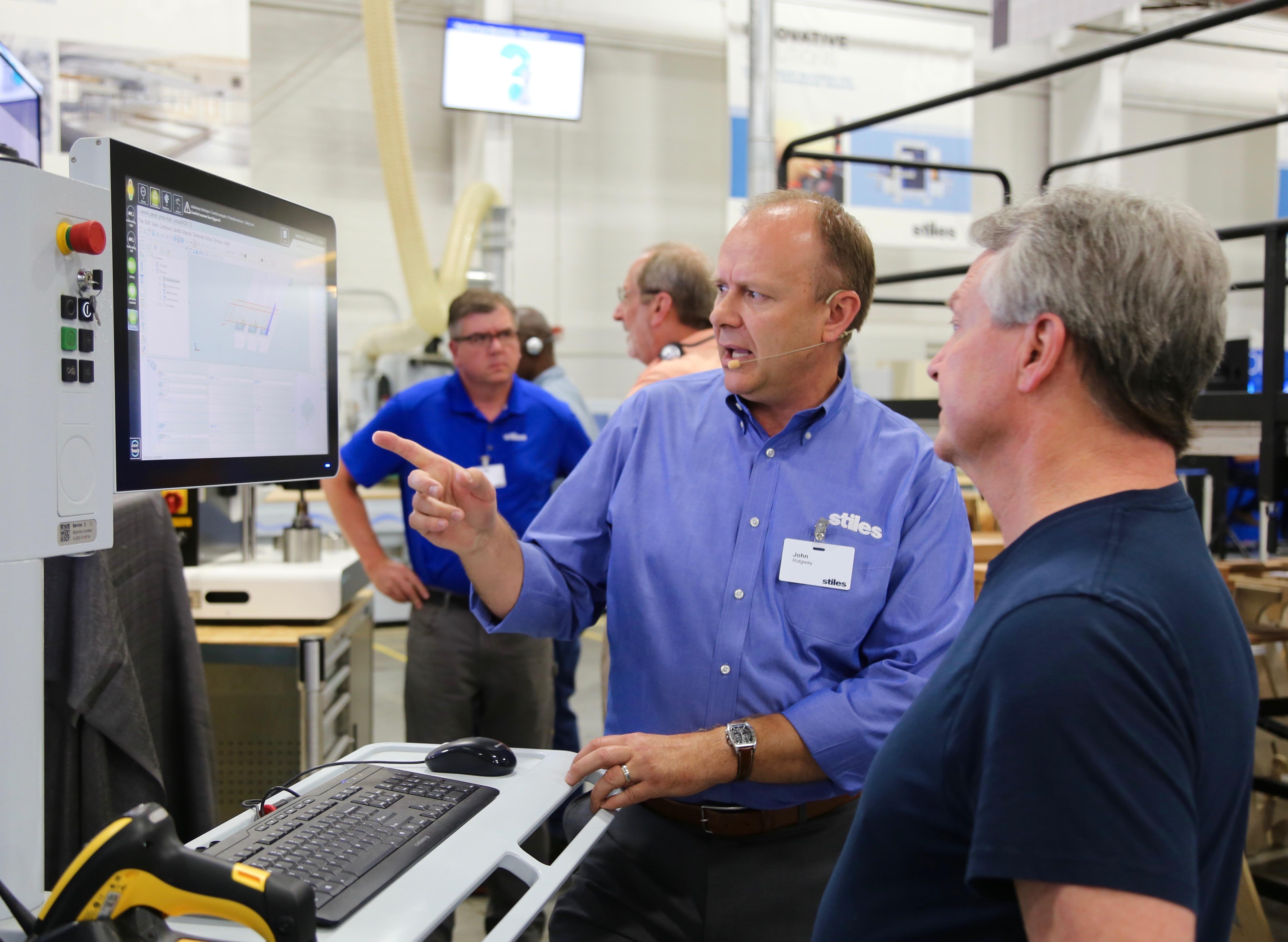 GRAND RAPIDS, Mich. -- Stiles Machinery will look at current challenges and opportunities facing the manufacturing industry during their upcoming Manufacturing Solutions Seminar on May 1-3, 2018, at their technology showroom and finishing lab in High Point, North Carolina.
This event is designed to help manufacturers identify the right ways to help their companies succeed. Guests are invited to discover greater efficiency through production cell demonstrations, gain insights from industry experts, and hear first-hand from fellow industry members on how they're tackling issues present in today's manufacturing world.
Due to high interest in this event, Stiles has opened up a second day of panel processing to accommodate the schedules of manufacturing professionals across the country, expanding this event to three days of manufacturing demonstrations.
On Tuesday, May 1 and Thursday, May 3, guests will have the opportunity to hear about panel processing, including live demonstrations using state-of-the-art panel saws, a fully-automatic work cell with integrated robotics and the latest technology in saw operator assistance.  The content of these two days will be the same.
On Wednesday, May 2, guests will have the opportunity to witness a variety of demonstrations in solid wood manufacturing and finishing technology, including a continuous work cell production of a five-piece door, tooling technologies, and sawing, sanding and finishing technology.
Special guest speakers include Guy Bucey, chief operating officer at Inova, and Bobby Lewis, Production Manager at Lewis Cabinets. For more information see http://www.stilesmachinery.com/mss.
Have something to say? Share your thoughts with us in the comments below.