Show off your veneer skill in Oakwood Veneer video contest
June 27, 2016 | 9:34 pm CDT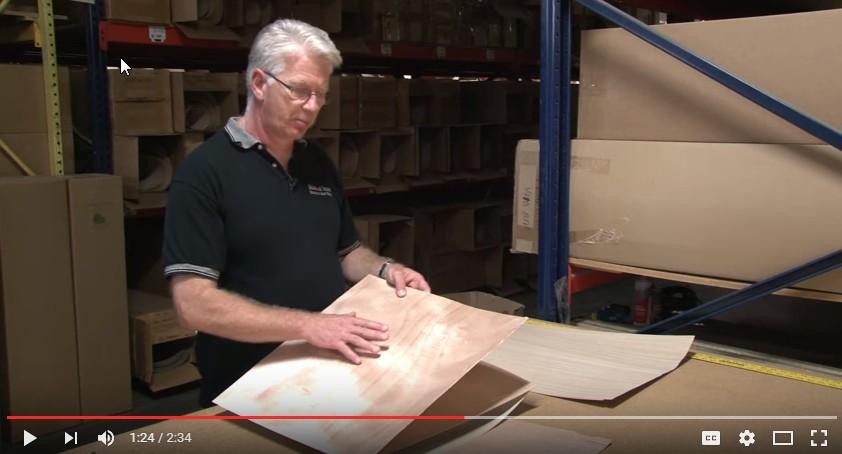 TROY, Mich. -- Woodworkers are encouraged to enter Oakwood Veneer's first-ever 2016 "Tricks of the Trade" video contest. The competition will include a grand prize of $2,500 to spend at Oakwood, along with two $500 runner-up and ten $50 honorable mention awards.
Videos should feature little-known, helpful veneer and edgebanding techniques. Oakwood unveiled the contest as a means to highlight and promote the usage of veneer and edgebanding, as well as to facilitate communication and knowledge-sharing among members of the industry
"In our customer base, we count some of the world's foremost experts in wood veneer installation, as well as some novices who happen to really know their stuff as well," said Peter Rodgers, Oakwood president. "With new tricks, tips, and techniques being discovered on a regular basis, it made perfect sense to gather up this knowledge from the community by way of a video submission contest."
Oakwood plans to display all award-winning and other notable video submissions on their website and YouTube channel so that woodworkers and veneer installers can be informed regarding the latest time-saving, project-enhancing, or aesthetic-improving installation methods, some of which are expected to be virtually unknown prior to this contest.
Entrants are limited to three video submissions each, with all videos a maximum of two minutes in length. Videos need not be professionally produced, but do need enough visual and audio clarity to adequately teach the presented technique. Topics must be in relation to veneer or edgebanding installation or usage, and there is no fee for entrants. Veneer and other featured supplies do not need to be sourced from Oakwood. Only one winner per person/company is allowed.
Oakwood Veneer is a wood veneer manufacturer and supplier located in Troy, Michigan. Providing more than 350 species on five backers and a large range of sizes. The deadline for entry is August 19, 2016 with winners to be announced on September 12th. Further information and a video submission form is available at www.oakwoodveneer.com/tricks-of-the-trade-video-contest.html or by calling 248-720-0288.
Have something to say? Share your thoughts with us in the comments below.