Seminars come back to Madison College
April 27, 2022 | 4:25 pm CDT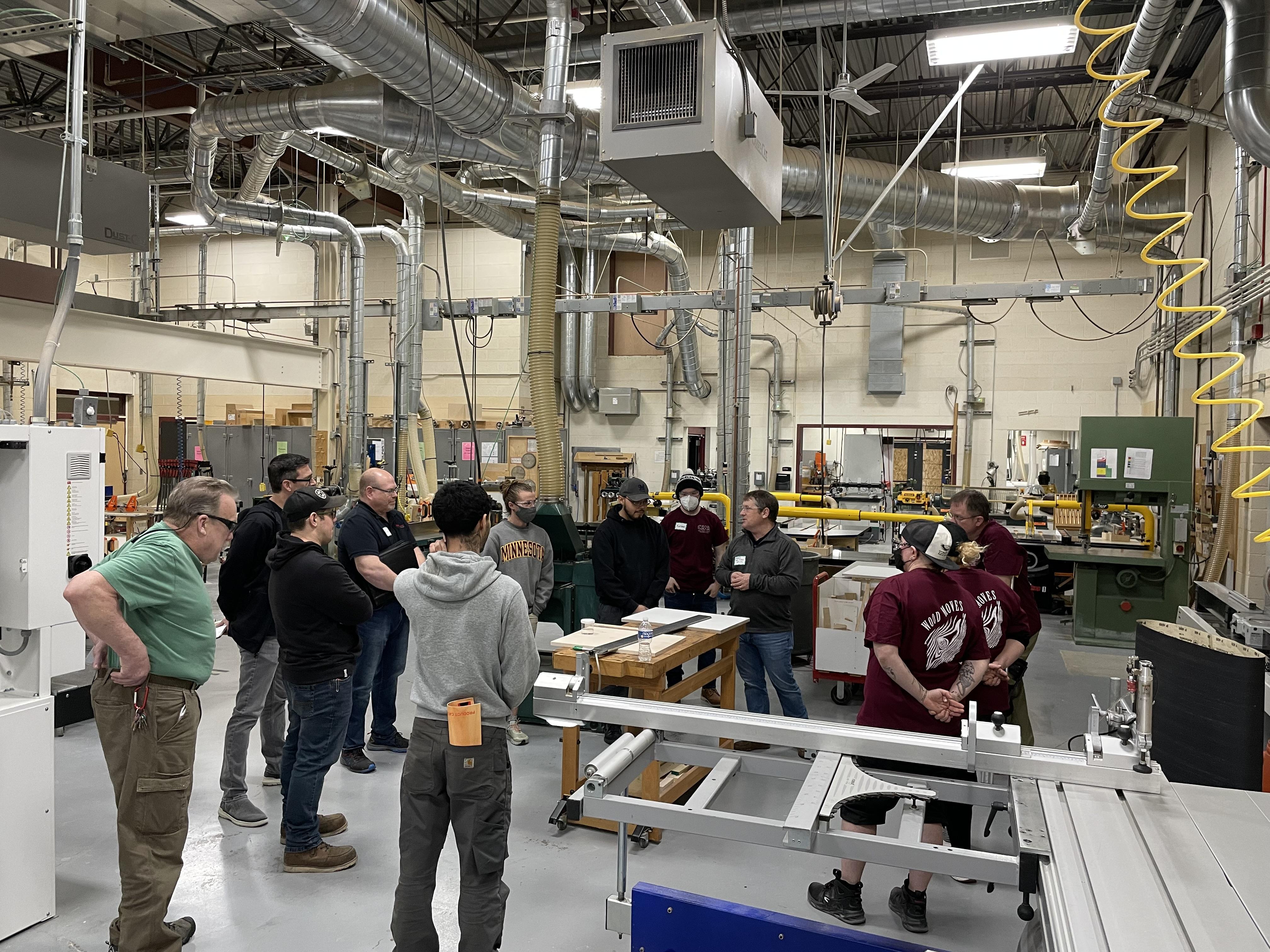 MADISON, Wis. -- In the decade before the pandemic, the Cabinetmaking and Millwork program at Madison College hosted more than thirty industry-sponsored seminars.
COVID forced the college to put these on hold, but after a two-year hiatus, in April the program held an event focusing on Treating & Altering Surfaces. The all-day seminar featured classroom presentations and live demonstrations.
The day began with Peter VanDyke of Stiles Machinery providing an overview of sanding options, including machinery specifically designed to alter the appearance of finished surfaces. Participants then broke into small groups to get more practical experience. VanDyke showed how to check calibration on a wide belt sander, and then demonstrated veneer and sealer sanding.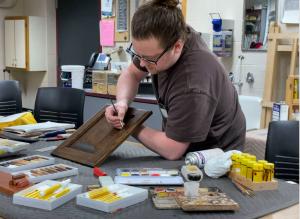 The father-son team of Bob and Craig Niemeyer of Niemeyer Restoration delivered lessons on bleaching wood and demonstrated touchup and repair techniques. Konig North America donated touch-up products for the event. After a lunch provided by Stiles, Bob Niemeyer gave a classroom presentation on Avoiding Finishing Frustrations. He shared practices that he has acquired from more than 40 years in the industry.
Madison College hosts 2-3 seminars annually which are open to the public. We are pleased to partner once again with Stiles Machinery for our next seminar, scheduled for Thursday, October 27. The focus will be on Solid Wood Solutions.
For more information on future events, subscribe to the Wood Moves, an e-newsletter from the Cabinetmaking & Millwork program, by sending an email to Patrick Molzahn.
Have something to say? Share your thoughts with us in the comments below.