NeoCon 2015 Keynotes Packed with Creative Star Power
June 5, 2015 | 1:11 pm CDT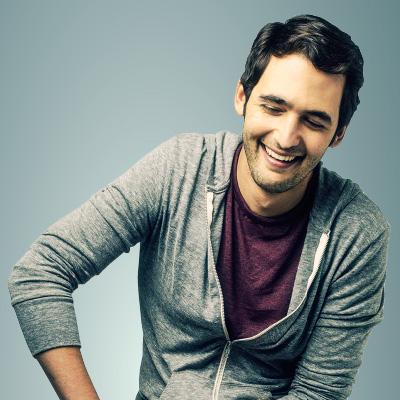 CHICAGO -- With NeoCon 2015 right around corner, here is a look at the keynote speakers scheduled for all three days: June 15-17 at the Merchandise Mart in Chicago.
Patricia Urquiola
Designer and Architect
Studio Urquiola
Monday, June 15 8 a.m.
Patricia Urquiola was born in Oviedo, Spain, but now lives and works in Milan where she runs Studio Urquiola. Her work is widely known to be playful and poetic, yet pragmatic and functional, a creative combination that is the magic behind her work. She comes and goes through conventional time-- rethinking, reinventing, and creating new. The effect is a powerful reminder of the past and exploration into the now, always creating a new experience for the user. Presented by the International Interior Design Association and Haworth
Jason Silva
Host of National Geographic Channel's Brain Games, and Futurist
Tuesday, June 16 8 a.m.
Jason Silva is the Emmy-nominated host of National Geographic Channel's #1 rated and Emmy-nominated series, Brain Games, seen in over 100 countries. He is the creator of "Shots of Awe," a short film series of "trailers for the mind" that serve as philosophical espresso shots exploring innovation, technology, creativity, futurism and the metaphysics of the imagination. "Shots of Awe" have received more than 13 million views. Jason also created the web series "Future of Us" for AOL, exploring exponential technology and the future of humanity. From 2005 to 2011, Venezuela-born Silva was a presenter on Current TV, the Emmy-winning, independent cable network started by former U.S. Vice President Al Gore, where he hosted, wrote and produced more than 100 hours of original content. An active and prolific global speaker, Jason has spoken at TEDGlobal and Google's Zeitgeist Conference and keynoted multiple events for Microsoft, IBM and Adobe. Presented by the American Society of Interior Designers and OFS Brands
Martin Lesjak and Anastasija Sugic
CEOs and Creative Directors of 13&9
Wednesday, June 17 11 a.m.
Martin Lesjak and Anastasija Sugic are the creative duo behind 13&9, an interdisciplinary Austrian design collective that celebrates the unique talents and partnership between Lesjak's award-winning architecture fi rm INNOCAD and Sugic's product and fashion line ANASTASIA SU. The multidisciplinary team, who share the titles of CEO and Creative Director, have received numerous accolades (Lesjak was most recently named Contract Magazine's 36th Designer of the Year) and international notoriety for outstanding achievements in furniture, fashion, accessories, lighting, and art objects, as well as industrial design and audio installation projects. The result of this dynamic partnership gives the brand the flexibility to go beyond designing projects that are not only aesthetically pleasing but are comprehensive solutions with meaningful context. Presented by AIA Chicago and Mohawk Group
New to NeoCon 2015
Of the more than 450 exhibitors this year, approximately 100 are new. Also, there six new permanent showrooms including: Watson (suite 10-155), Stir (suite 10-67A), 3form (suite 10-142), Senator Intl (10-146), Concertex (10-103), and Boss Design (310A).
"From new faces  to the  latest innovations, our 2015 lineup is incredible," said Byron Morton, VP of leasing, Vornado/Merchandise Mart. "Their design-forward offerings and unique perspectives will make for an exciting show."  Julie Kohl, Vice President of NeoCon exhibitor sales adds, "Attendees can expect  to  find new  products  in  all areas including  Flooring,  Furniture  &  Fabrics;  Technology;  Interior Building Products; and Interior Finishes & Materials."
Have something to say? Share your thoughts with us in the comments below.