MEM Industrial and Tecno Mueble join forces and move to August 2021 in Guadalajara
November 30, 2020 | 9:12 am CST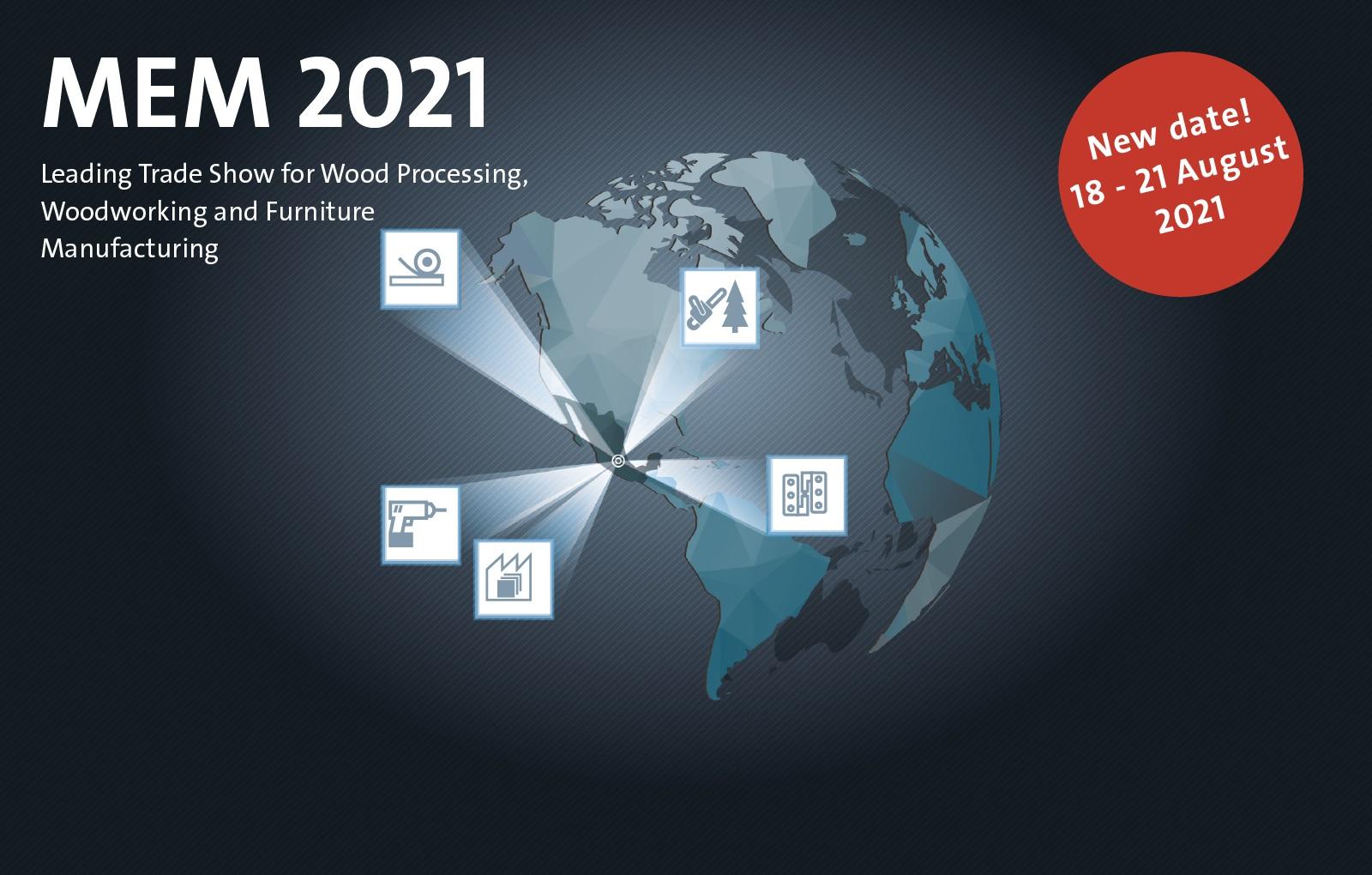 MEXICO CITY and HANOVER -- MEM Industrial and Tecno Mueble Internacional, originally planned for January, will take place together, for the first time, from August 18 to 21, 2021. The venue is the Expo Guadalajara exhibition center.
The partnership between MEM Industrial and Tecno Mueble Internacional was agreed in February this year. This strategic partnership is intended to combine the strengths of the two largest trade shows for the wood industry in the country.
MEM Industrial is a large trade show for woodworking, furniture manufacturing and forestry in Latin America. Tecno Mueble Internacional is an important event, especially for the Guadalajara region, for machinery, raw materials and accessories for the furniture and woodworking industry.
The region around Guadalajara is home for the most important furniture cluster in Mexico. In addition, the Expo Mueble Internacional, trade show for furniture and interior design, will also take place, parallel to these two events.
"This shared event creates new synergies and offers great potential for the entire industry. It enables us to present the entire value-added chain of wood and furniture processing: from forestry, machinery and supplier products to focus topics such as Industry 4.0 and digitization, at one exhibition venue," said Christian Pfeiffer, global director Ligna & Woodworking Shows worldwide at Deutsche Messe.
"In addition, the postponement of MEM Industrial in view of the ongoing Covid-19 pandemic, gives all participating companies more time for their trade show preparations and significantly more planning security".
The venues of the new joint event, which is expected to become the most important trade show for the wood and furniture industry in Mexico and Latin America, will alternate annually between Expo Guadalajara and Centro Citibanamex in Mexico City. See www.memindustrial.mx
Have something to say? Share your thoughts with us in the comments below.