Meet the newest group of Woodwork Career Alliance evaluators
February 18, 2019 | 1:40 pm CST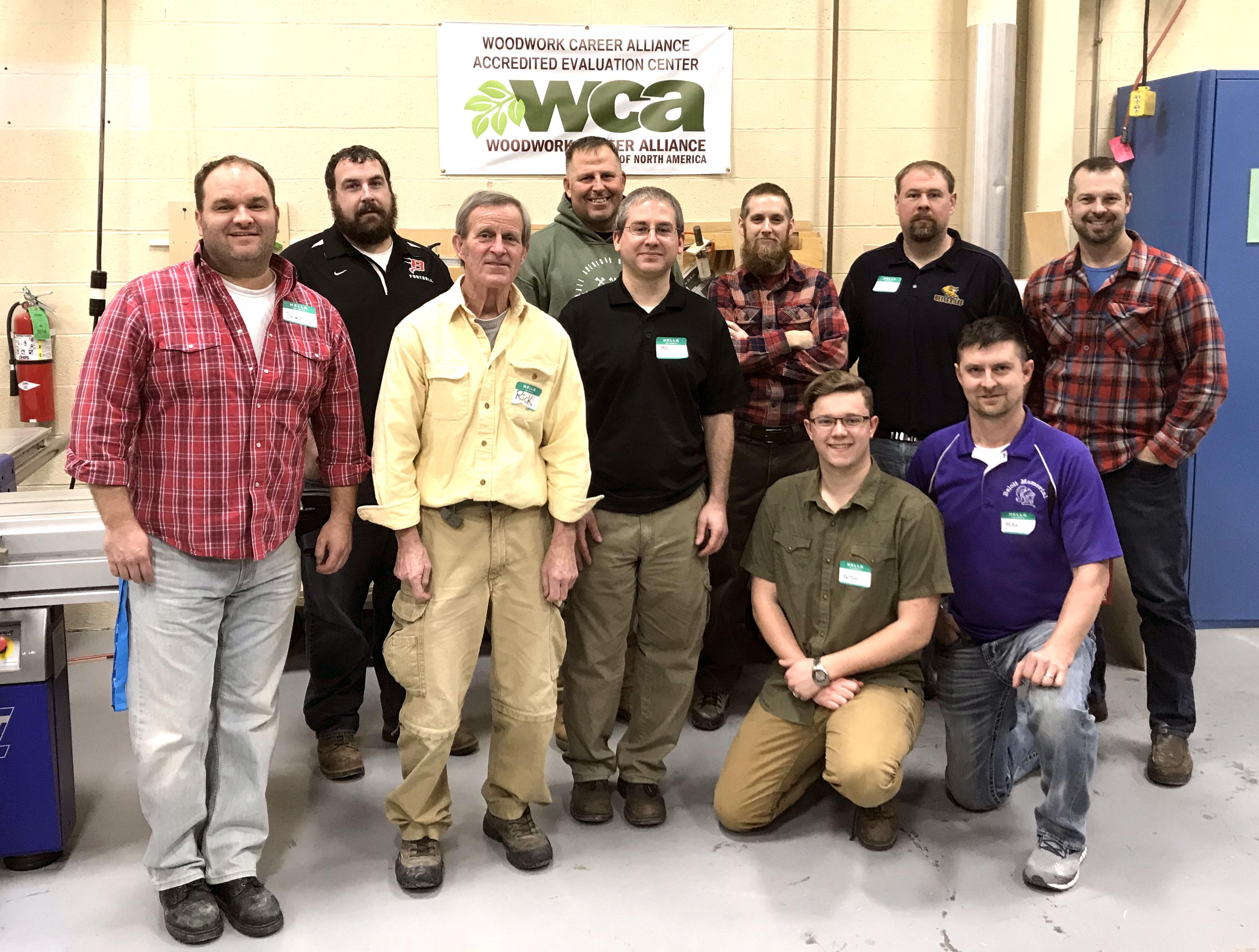 MADISON, Wisc. - Wisconsin added 10 more Woodwork Career Alliance (WCA) Evaluators to its ranks recently. They completed their training at Madison College in Madison, Wisconsin.
These teachers are now certified to award WCA Credentials to their students. With over 50 evaluators, Wisconsin has the largest number of WCA Accredited Skill Evaluators in the country. Spurred on by funding from the Wisconsin Department of Workforce Development, high schools in the state can receive up to $1,000 per student for each credential awarded.
Seven high schools were represented from across southern Wisconsin, including Kenosha (Indian Trails and Bradford HS), Kettle Moraine, Belleville, Madison (La Follette HS), Beloit, and Stoughton. In addition to the high school teachers, Rick McDonough, a retired boat builder with 37 years of industry experience attended. Rick volunteers at Hands On Deck a non-profit organization based in in Green Bay (WI), which uses boatbuilding to teach and inspire at risk youth.
Also in attendance was Bill Esler, from the Woodworking Network. Bill spoke to the attendees about the need for skilled graduates for the Wood Industry. Madison College instructor and WCA Chief Evaluator, Patrick Molzahn led the training. For more information, contact Patrick at
[email protected]
or 608.246.6842.
Have something to say? Share your thoughts with us in the comments below.