IMA Schelling & Barbaric to join C.R. Onsrud Live-Stream event "Keep America Machining"
By C.R. Onsrud
July 20, 2020 | 9:35 am CDT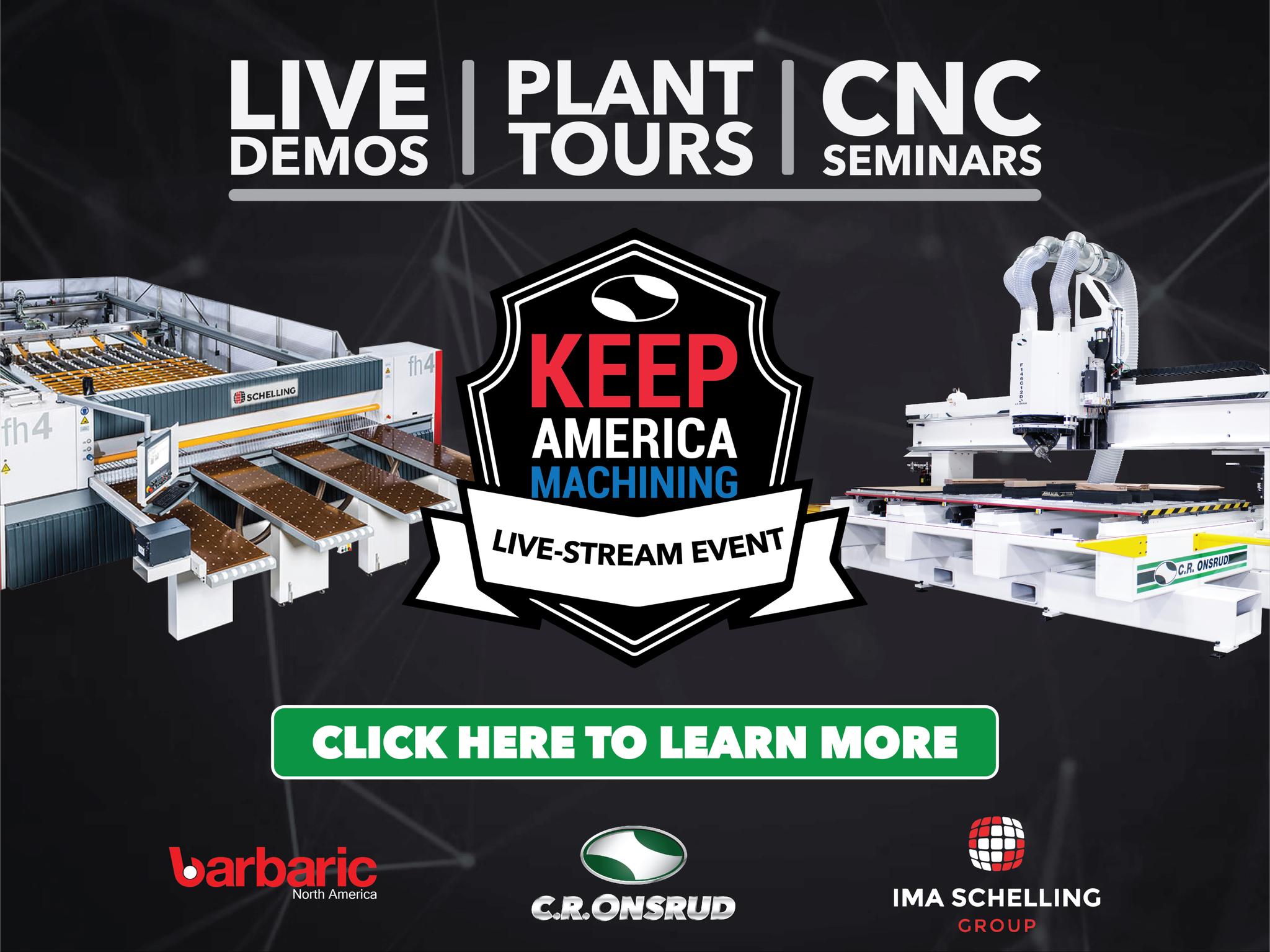 Troutman, N.C. -- IMA Schelling & Barbaric join C.R. Onsrud's live-stream event series Keep America Machining.
Keep America Machining event attendees can now sign-up to learn about Onsrud CNC machines, IMA Schelling edgebanders & panel saws, as well as Barbaric material handling systems, during the recently announced "Keep America Machining" August and September live-stream event series. 
Event Activities:  Onsrud, IMA Schelling, & Barbaric;
Material handling, panel saw, edgebander, & CNC machinery - live demos
C.R. Onsrud manufacturing headquarters CNC plant tours
Machinery Q&A sessions
One-on-one equipment consultations
One-on-one financing evaluations.
Event Promo Video: https://info.cronsrud.com/e/62182/Uh69g8-NN9U/3s8mnw5/715570036?h=FNdGYpJdYfT7TmARnLx2hWMxaDFDHiWYn-ZgXjmua6A
Helpful Links:
IMA Schelling Group is a single-source provider of sales, service and support of IMA, Schelling, and Barbaric products to the North American market. Working collaboratively with mid-sized woodworking, metalworking and plastics/composites operations to major corporations to enhance and streamline production.
Have something to say? Share your thoughts with us in the comments below.