Climate positive materials changing the ESG conversation
August 10, 2022 | 11:59 am CDT
Sponsored content.
"What if you could build your furniture, cabinetry or millwork products out of materials made from naturally captured carbon? And what if that carbon was enough to offset all the carbon released in the production and application of these materials?"
If you work with composite wood panels you're already there. The chemical makeup of wood is 50% naturally captured carbon. Every sheet of particleboard is sequestering at least 40 lbs. of carbon; MDF, 43 lbs. This is more carbon than is released in the harvest, production and use of this valuable wood fiber!
IKEA and a growing list of other global brands refer to this as being "Climate Positive," and are sharing their story with the world. You should be sharing your Climate Positive story as well.
With new Environmental, Social, and Governance (ESG) reporting rules coming down from the SEC, the use of Climate Positive materials gives you – and your customers – a carbon sequestration story that no other industry can tell.
Composite wood panels, and any treatment, surface or hardware that makes these panels more durable, more usable, and more marketable adds to the Climate Positive story. The companies in this special section are leading a movement to share this great news with designers and consumers.
Find out more about how Climate Positive materials can benefit your business by contacting these suppliers, or visiting us at ClimatePositive-NOW.org.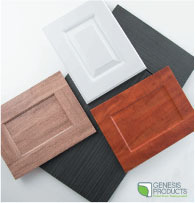 Residential Grade Laminate Doors by Genesis
Genesis Products will be featuring a vast selection of laminate cabinet doors at IWF this year, including new 5-Piece Mitered, Cope & Stick Shaker, Laminated Slab, and Thermofoil Doors. Laminate doors out-perform paint or stain solid wood doors for durability, cleanability and are repeatable over time. Get custom tailored solutions from Genesis or select from standard profiles and laminates. genesisproductsinc.com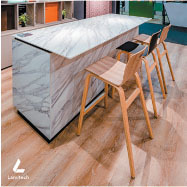 Lamitech's Compact Laminates: Sustainable, Durable Beauty
Imagine a climate positive, highly renewable panel with structural characteristics beyond hardwood plywood, finished on both sides, no need for edge treatments, and millable with standard woodworking tools. Available in a vast range of solid colors, woods and stones, plus custom digital design and textures. For commercial and residential countertops, tabletops, conference tables, washroom cubicles, etc. Exterior grades available. Visit Lamitech.com.co, or contact us at lamitech.com.co/contact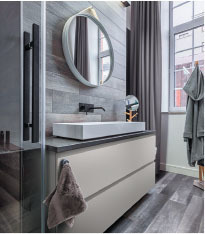 Riken USA and Uniboard New Launch
Riken USA will launch a brand-new line of colors alongside Uniboard at IWF 2022. We have recently introduced 6 Uniboard-matched colors that we now offer as stock items, including White Smoke as shown in the photo, and we are excited to be continuing our partnership with Uniboard for their 2023-24 launch. riken-usa.com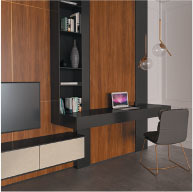 Arauco Prism TFL 2022 Collection Debut
Sustainable, stylish, smart! The 2022 Prism TFL collection launches this summer with eight new designs that honor the beauty and simplicity of the organic world through responsible design. Prism TFL is a climate-positive décor that is at once beatiful, durable and easy to maintain. Design with intention using the perfect surfacing solution to take your projects to the next level. prismTFL.com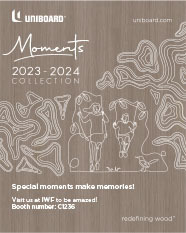 Special moments make memories!
Uniboard's modern and high quality TFL and HPL collection offers the most progressive decorative solution in the market. As a Leader in Design and Decorative Surfaces, Uniboard® offers the broadest color palette and a complete co-product program ranging from edgebanding and moldings to five-piece doors. Building functional and on-trend kitchens, closets and bathrooms has never been easier! Visit Uniboard at IWF to be amazed! uniboard.com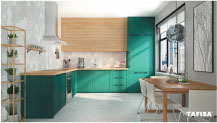 New Tafisa's LUMMIA Lacquered Panels
BRILLIANT BY NATURE – Offered in High Gloss or Perfect Matt finishes, Lummia lacquered panels are the ideal choice to meet the needs of today's design professionals and consumers. What's more, their outstanding machinability, remarkable resistance to scratches and fingerprints and vast range of colors make them ideal for virtually any application.tafisa.ca/en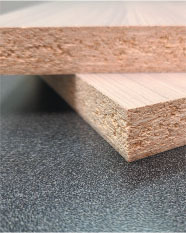 StevensWood's IM-PAX TFL for Incredible Resistance
IM-PAX is a unique decorative panel that utilizes a proprietary TFL resin formulation that is engineered to meet or exceed Vertical Grade HPL surface performance standards on typical substrates such as particleboard or MDF cores. IM-PAX was developed to leverage new resin technologies and with modern manufacturing techniques to provide an innovative surface at an economical price point. stevens-wood.com
Have something to say? Share your thoughts with us in the comments below.