Sponsored by Deutsche Messe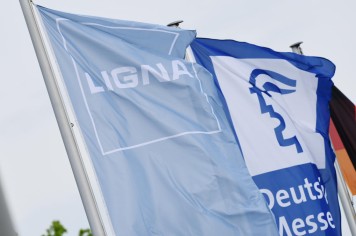 About the Event:
LIGNA fair brings together all the key wood and forestry industry enterprises and associations. This is your one-stop shop for innovations from across the globe, where you'll come into direct contact with leading specialists and top industry executives. In addition you'll be treated to impressive presentations of machinery and equipment, plus the latest woodworking and wood processing products and solutions as well as an extensive supporting program. LIGNA, the world's leading trade fair for machinery, plant and tools for the woodworking and timber processing industry, is gearing up for its 2017 season (22 to 26 May) with a new, more visitor-centric layout of themes.
The significance of the new layout for the primary timber industry is that the Forestry Technology displays will be located immediately adjacent to the Sawmill Technology , Energy from Wood , and Wood Based Panel Production offerings . They will also be bordered by the new Tools and Machinery for Custom and Mass Production showcase, which includes Hall 27, where the providers of solutions for solid wood processing will be clustered.
Time:
May 22, 2017 | 12:00 am CDT to May 26, 2017 | 12:00 am CDT
Venue
Hannover Messe Centre