Scandinavian Spaces shows its ICFF designs in virtual display
April 28, 2020 | 9:09 am CDT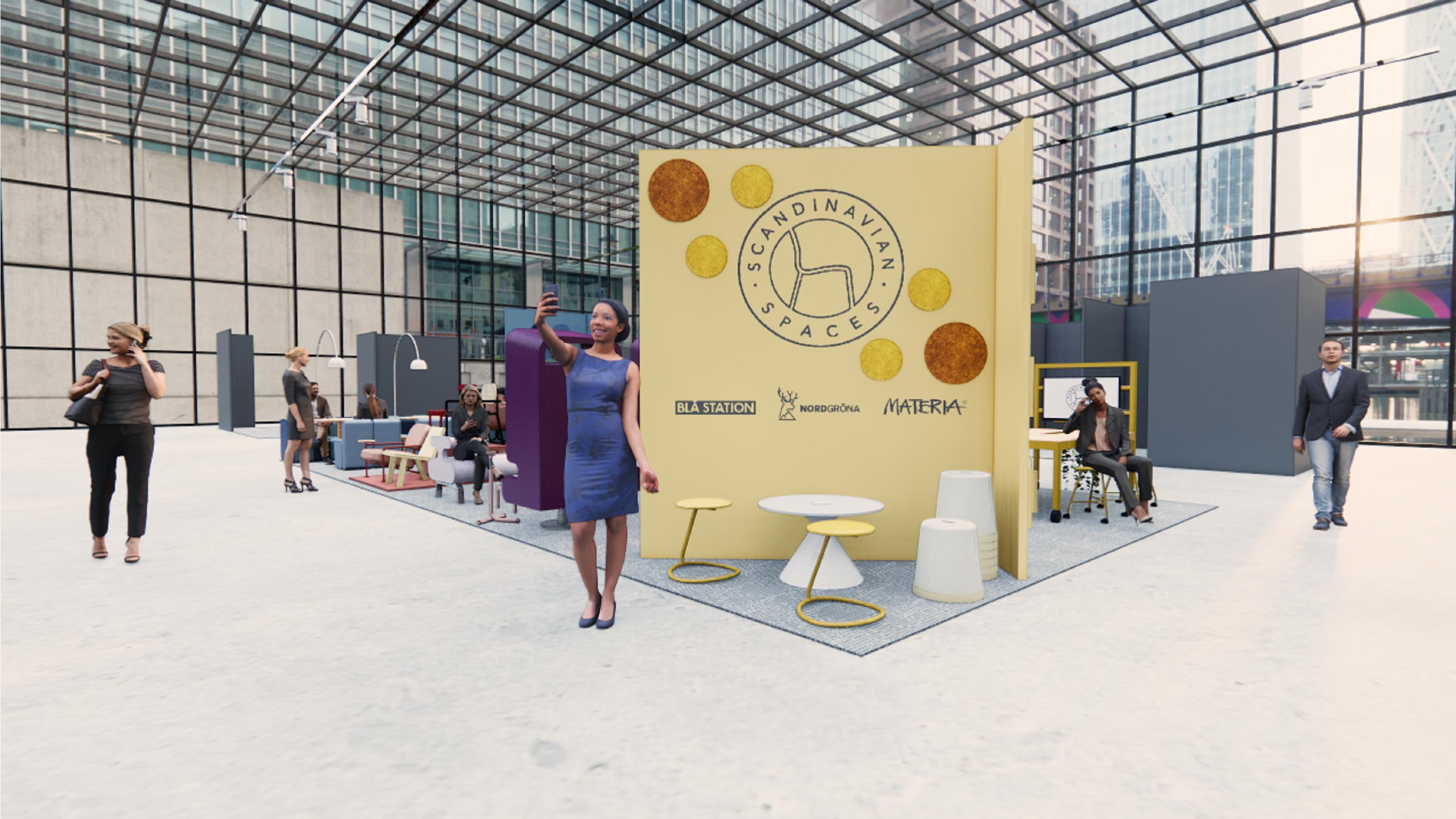 AUSTIN, Texas -- Scandinavian Spaces is sharing the latest in Scandinavian design with a virtual showroom tour.
The International Contemporary Furniture Fair (ICFF) was scheduled to take place May 17-20, in New York City. With this year's fair canceled, Scandinavian Spaces decided to look for a different way to share their ICFF booth design.
The original booth design will be converted into a virtual showroom that features new designs from partner brands Bla Station, Nordgrona, and Materia. To design the booth, Scandinavian Spaces, together with Texas State University, organized a competition for the University's Interior Design program.
The competition encouraged students to develop a concept and design a booth that represented the brand and its core values: color, life, and design.
Beginning in October 2019, the competition ran for several weeks. During that time university students met at Scandinavian Spaces' flagship showroom in Austin, Texas, to learn about the progressive product line. Throughout the course of the competition, students had the opportunity to meet with Scandinavian Spaces team members to discuss ideas and receive feedback on their design concepts. The winning team of students was selected by a panel of Texas State University educators, alumni from the Interior Design community, and representatives from Scandinavian Spaces. 
University students and designers Erin Elorreaga and Shelbie Metzler were selected as the winning team. Elorreaga and Metzler's award-winning booth design was inspired by the Swedish concept of Lagom, not too much and not too little, just right. The designers collaborated with Scandinavian Spaces and developed the display to highlight new furniture concepts for collaborative meetings, individual workstations, and acoustical wall treatments.
The Scandinavian Spaces ICFF virtual showroom can be toured after launching on Friday May 15. See http://www.scandinavianspaces.com
Have something to say? Share your thoughts with us in the comments below.