September 29, 2022 | 5:08 pm CDT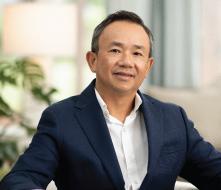 Photo By ASID
WASHINGTON -  The American Society of Interior Designers (ASID) selected Khoi Vo, ASID, IIDA, CIDA, IDEC, IDECF as its new CEO, replacing Gary Wheeler, FASID, who will continue to serve in an advisor capacity through December 31, before retiring, the association said. Vo has more than 20 years of experience in interior design, architecture, and education.
"We are delighted to welcome Khoi Vo as the next CEO of the American Society of Interior Designers," said Carolyn Ames Noble, Chair, ASID board of directors. "Khoi is well-positioned for this opportunity as a transformational global leader with dynamic experience in interior design, industry relations, business development and higher education. Khoi's collaborative approach to work is especially meaningful for ASID, as we uniquely work across all design practice sectors, in concert with our 21,000 members, 46 chapters, ASID staff and the national board of directors."
Vo is a member of various industry organizations and currently sits on the Board of Directors for the Interior Design Educator Council Foundation and was previously an ASID board member from 2017-2019. He has also served as Site Visitor and Co-Chair for the Council for Interior Design Accreditation (CIDA), and as a member of the International Interior Design Association (IIDA) and Interior Design Educators Council (IDEC) for more than a decade.
For more information, visit asid.org.
Have something to say? Share your thoughts with us in the comments below.