Germany celebrates 100 years of Bauhaus design
April 30, 2019 | 11:02 pm CDT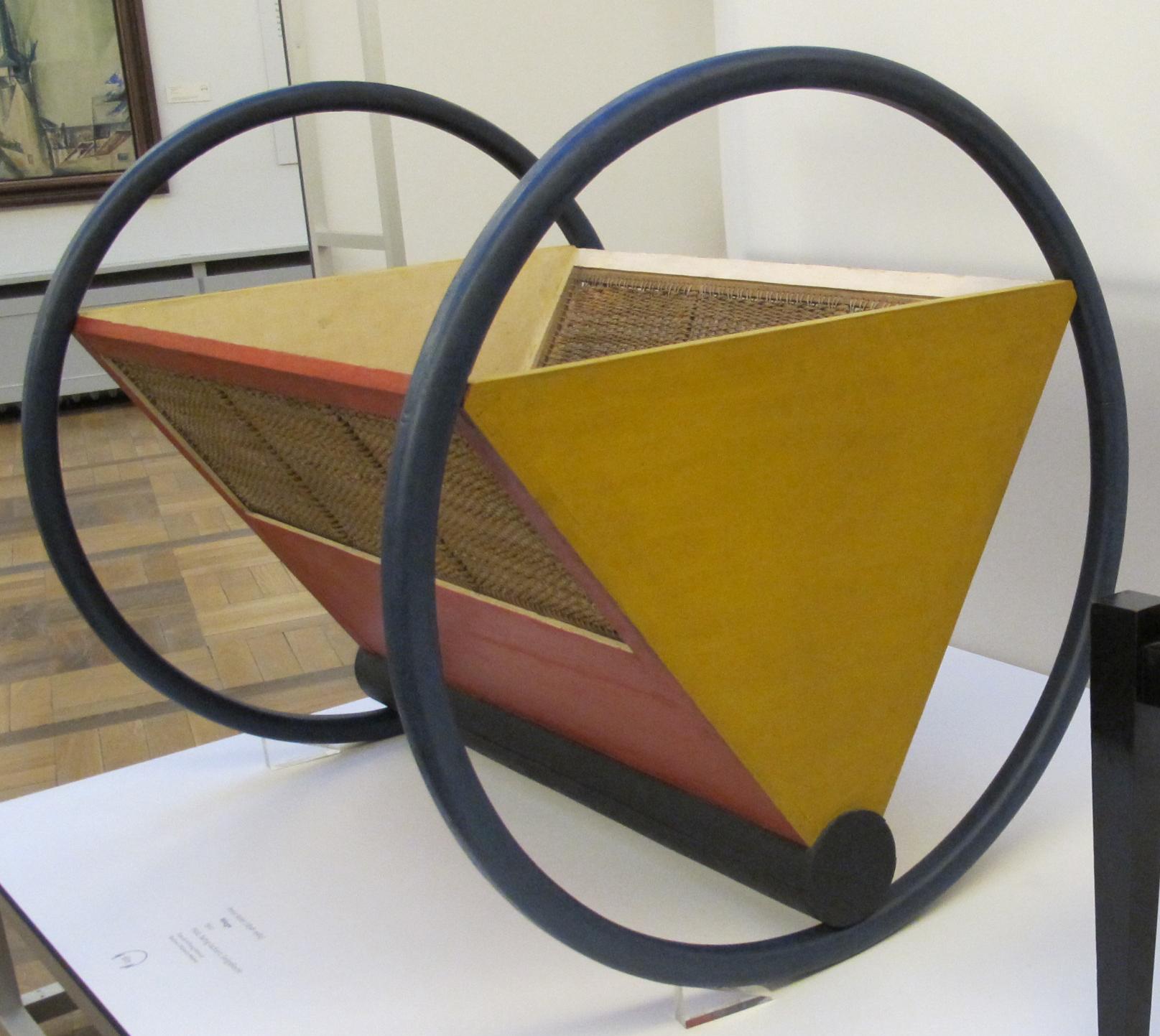 Photo By Sailko
Germany is known for manufacturing and its skill in engineering. But it also is a powerhouse in design, from furniture and architecture to art, as evidenced by the Bauhaus, a world-renown art and design school founded in 1919 after World War I by architect Walter Gropius. This year Germany is celebrating "100 Years of Bauhaus," with a number of events scheduled in the cities that birthed the iconic school and modern style, to highlight its long-lasting, world-wide impact. 
Bauhaus University founded by Walter Gropius in Weimer in 1919. Photo: Sailko
The first home to the Bauhaus was in Weimar, Thuringia, a cultural gem in Central Germany and home to Composer Johann Sebastian Bach, Author Friedrich Schiller, and Johann Wolfgang von Goethe, a poet, playwright, novelist and philosopher. During this period innovative artists – both masters and students - experimented with materials and colors and developed new housing concepts. The furniture created by Bauhaus artists was modern and simple, yet functional and accessible for mass production.
Chair by Bauhaus designer Marcel Breuner (1924). Photo: Sailko
The Bauhaus eventually moved to Dessau, Saxony-Anhalt, where its distinctive style was established and where the influence of the movement can be seen today in the architecture and remaining authentic buildings. The school later moved to Berlin and closed in 1933. Although only open for a mere 14 years, the influence of the Bauhaus movement continued to grow and flourish around the world, particularly in the United States where Gropius and other Bauhaus-trained artisans moved after the Bauhaus Berlin closed, and it resonates in the modern design concepts of today. 
Many original Bauhaus works can be viewed at two new museums opening this year. The Bauhaus Museum opened in Weimar in April and features five levels and approximately 13,000 pieces.
Dessau will debut a new Bauhaus museum on September 8, 2019, and it will contain approximately 49,000 exhibits showcasing the history of the Bauhaus in the city.
Touring the Bauhaus Trail
In celebrating the centennial, Germany formed a new tourism region named BauhausLand which encompasses Weimer and Dessau. The two critical cities of the movement share a collection of attractions and easy-to-follow routes allowing visitors to discover the authentic origin of Bauhaus. The tourism boards of both cities also created a new website
gobauhaus.com
, which offers a historic glimpse of the region and numerous resources including sample walking and driving tours:
Weimar
Only three hours southwest of Berlin, visitors can take a student-led walking tour of today's Bauhaus University; visit the office of Walter Gropius; see the Haus am Horn, the first-ever Bauhaus house. And explore the new Bauhaus Museum Weimar.
Dessau
Visitors can tour iconic Bauhaus buildings; stay overnight in the 1926 Prellerhaus student dorm; dine in a Bauhaus-designed restaurant and spend time in the Masters' Houses and view the brand-new Bauhaus museum in September. 
Bauhaus Fan Tour
A six-day, self-driving tour of BauhausLand. Visitors can fly in to Frankfurt and out of Berlin. A detailed itinerary can be downloaded at
gobauhaus.com/travel/
with suggestions of what to see and what tours to take, where to stay and where to eat and drink.
Have something to say? Share your thoughts with us in the comments below.