Bridge-inspired furniture is CNC machined and hand sanded
May 29, 2023 | 3:43 pm CDT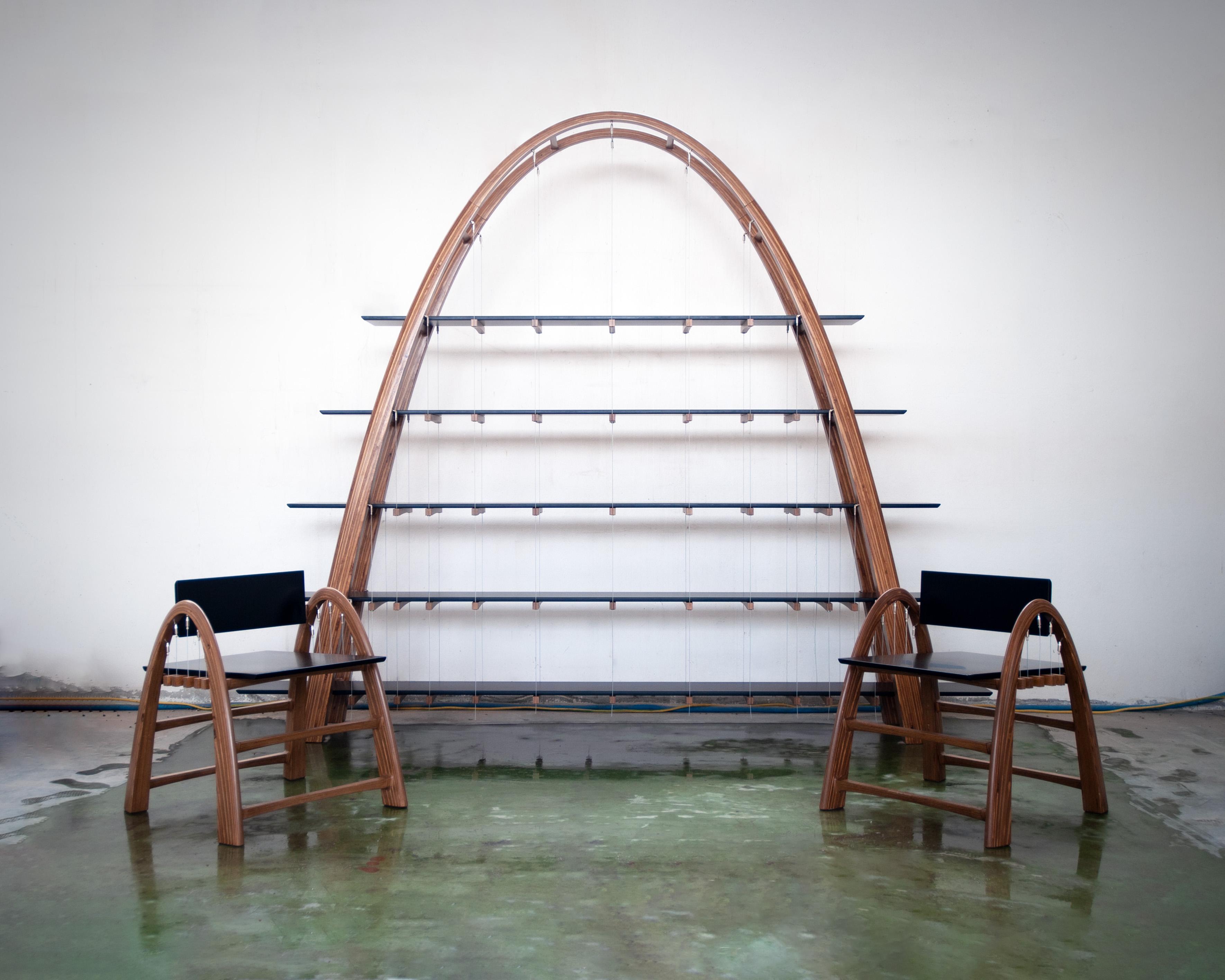 MILAN -- London-based designer Sabi unveiled a furniture duo comprising a bookshelf and a chair that each incorporate elements found in a tied arch bridge.
Sabina Blasiotti, creative director of Sabi, said the furniture named IL Pontaio pays homage to the timeless elegance of Italian classical furniture design. She added that she drew inspiration from the symbolism, aesthetics, structural integrity, and cultural significance of bridges for the Il Pontaio furniture pieces. 
The bridge-like elements include two catenary arches that support the weight of both the shelves and the chair, transferring the load to the floor. This load transfer is facilitated through suspension cables that connect the shelves to the arch. 
The chair and bookshelf are constructed using PEFC-certified birch plywood as the primary material, plywood for structural stability and durability, and adjustable 1.5mm steel cables and grippers. The arches and shelf supports are coated with darkening matte paint, while the shelves sport a black matte finish to protect the furniture against wear and tear. 
Il Pontaio was crafted in the Abruzzo region in Italy, which is the designer's place of origin. The furniture duo was created using both hand and advanced woodworking techniques. The plywood curves were produced using a 5-axis interpolated CNC machine. Each piece was sanded by hand. 
Also see Sabi's design of burnt cedar furniture inspried by Japanese characters. 
Have something to say? Share your thoughts with us in the comments below.