Wine cabinetry design stores up to 900 bottles
April 6, 2022 | 10:42 am CDT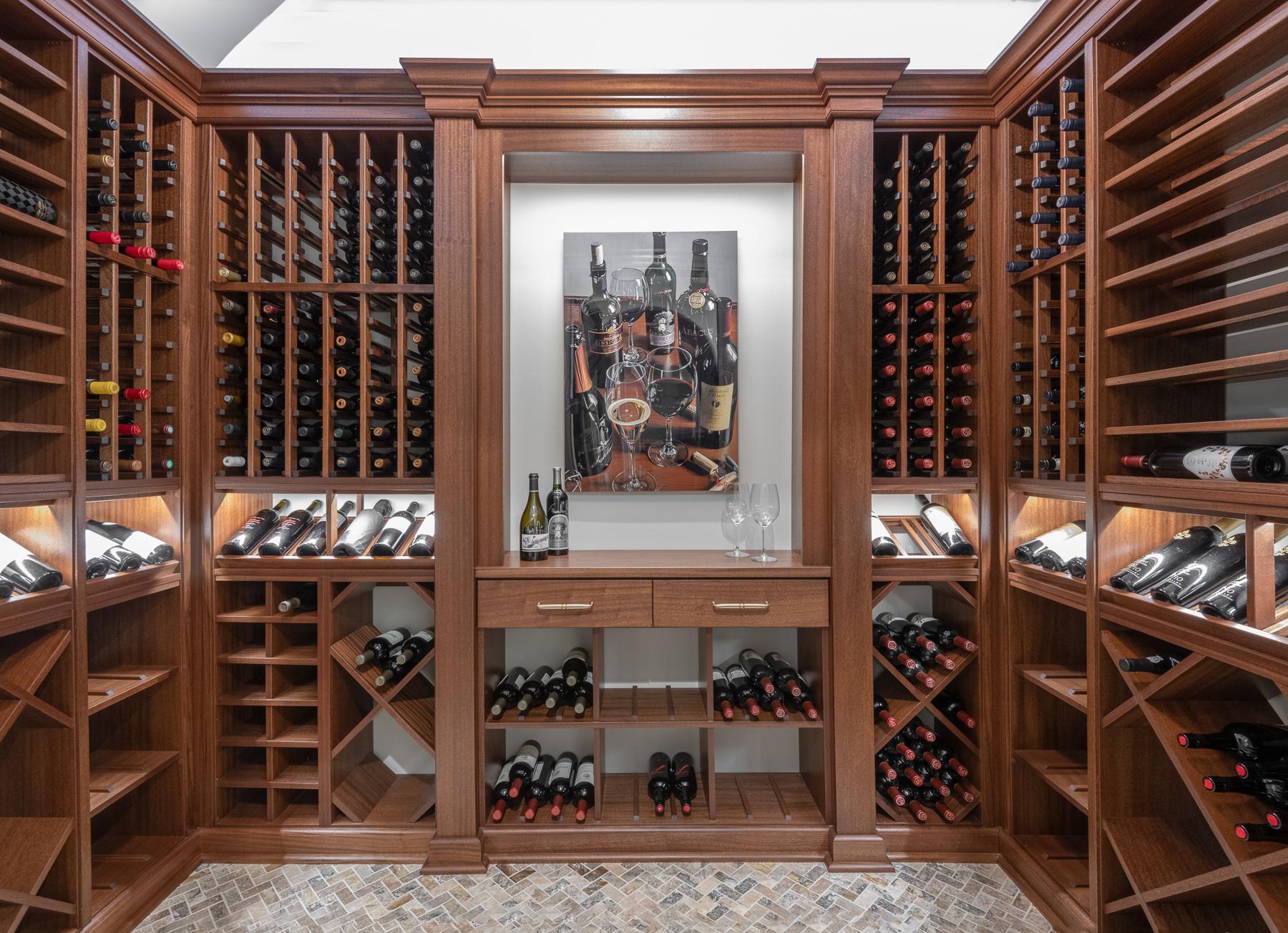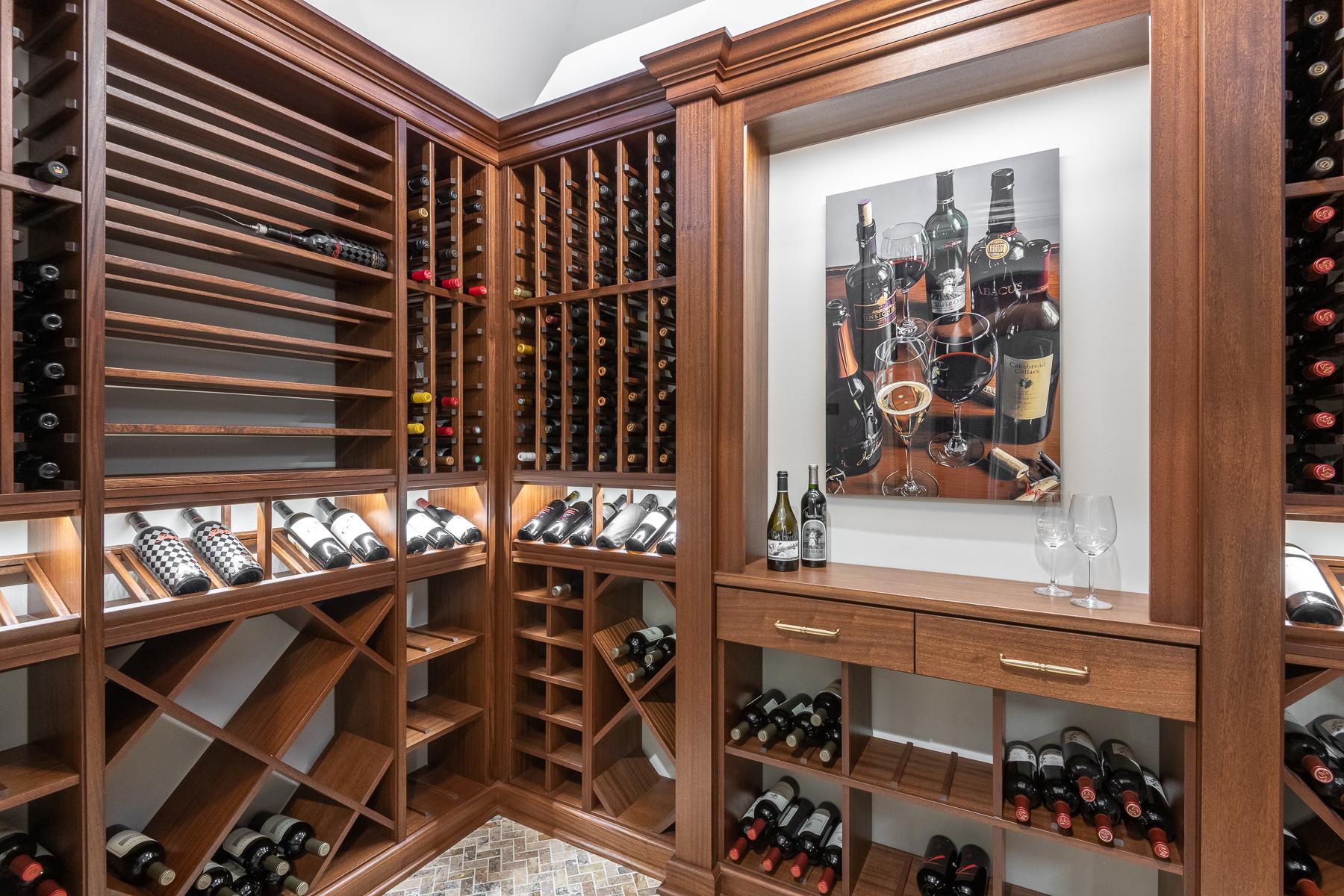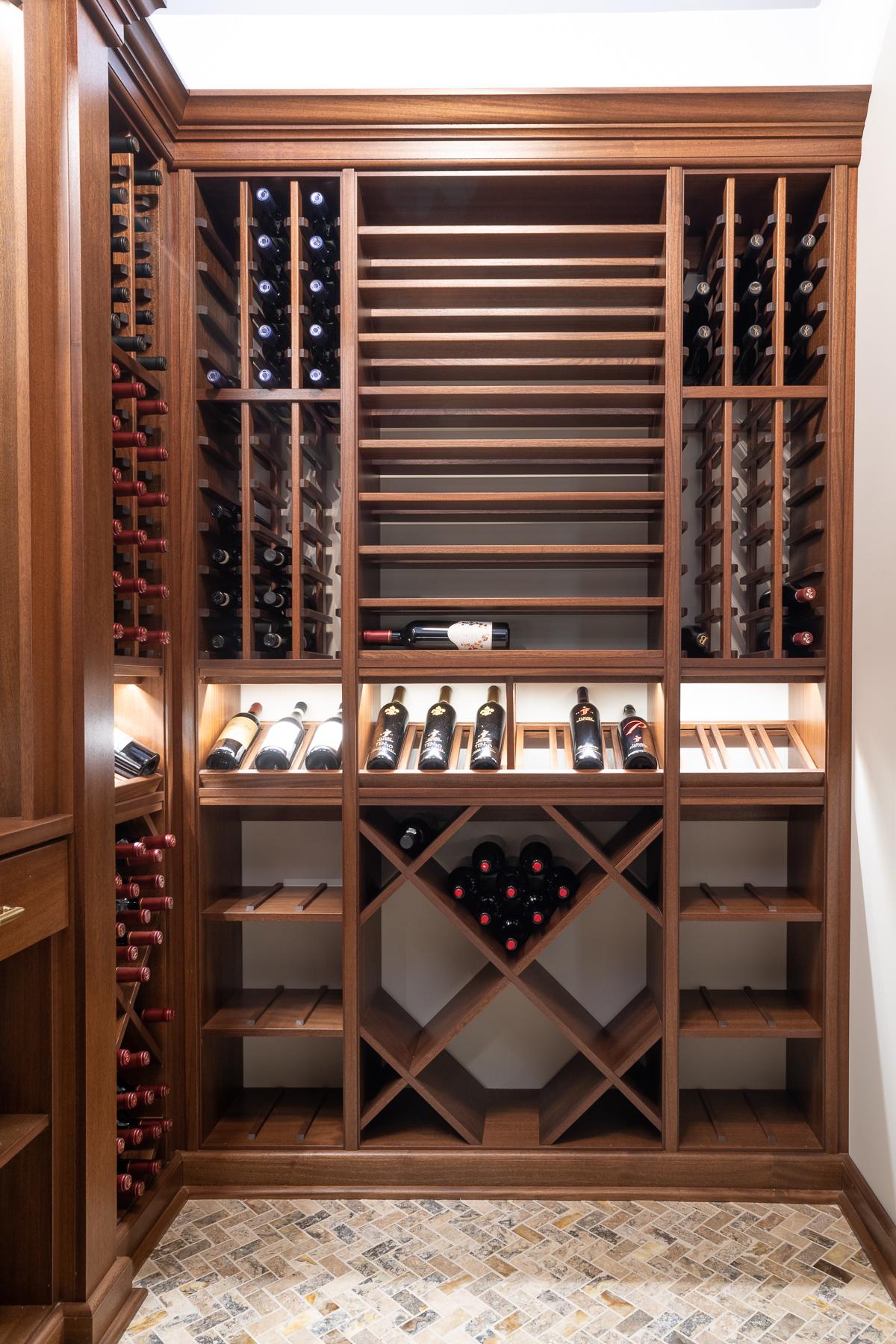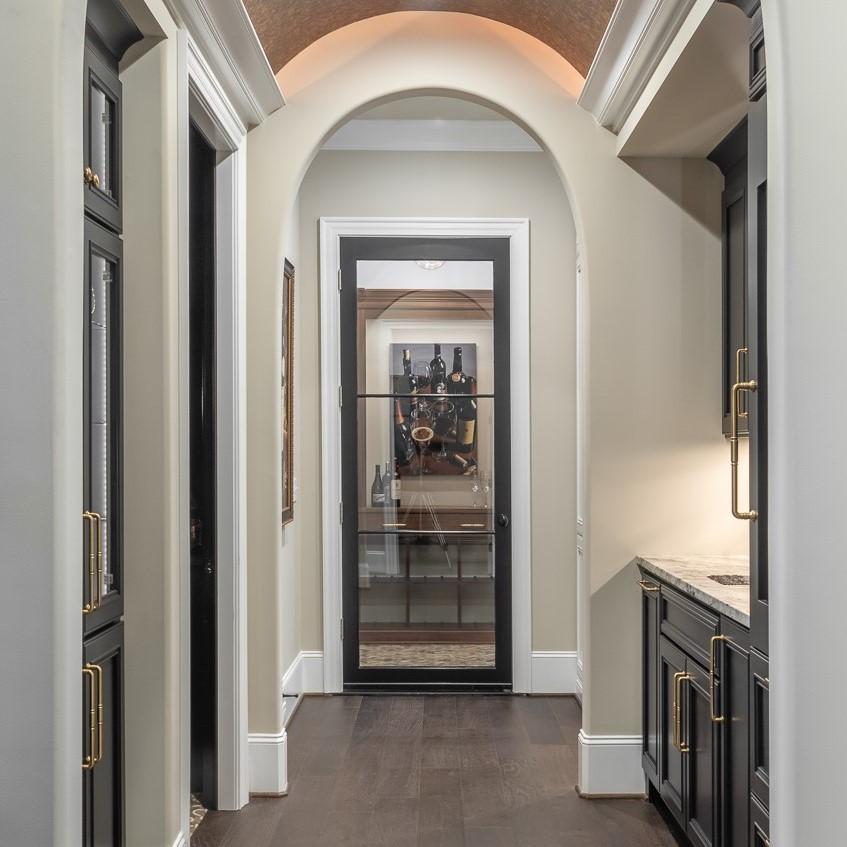 2022 Top Shelf Design Awards
Designer: Robert Bass, Kessick Wine Storage
Project Title: Estate Series Wine Room
Project Description: 
With storage for 900 bottles, this custom wine cellar was a top priority for the homeowner of this new construction private residence. The wine cabinetry design consists of a broad array of wine storage including individual columns, magnum (1.5L) cubes, diamond bins, label forward coved bottle shelves, and rectangular bins that offer both loose bulk and wood case storage. Proper wine storage was important but display and entertaining were important as well. Incorporated into this design is a tasting niche for descanting and art display, a cigar drawer, and angled display rows with factory-installed LED lighting. Designed and manufactured by Kessick, sold and installed by HGI Cabinetry, Greenville, SC.
Project Construction: 
This project utilized Kessick's Estate Series fully-assembled wine cabinetry components. The casework is European box construction, factory assembled with dowels and Confirmat fasteners. Common cabinet features are incorporated, including install rails and an adjustable base platform. The wine racking interior parts are solid wood with dowel and joinery construction and no visible fasteners. Even the individual column 'ladders' are dowelled. The wine cellar design included a full molding package of fillers, a two-piece crown, a base with toe, pilasters, solid wood countertops, and interior door casing.
Materials Used: 
The materials used in this wine cellar are quarter-sawn Sapele mahogany solid stock and _", 'A' grade combi-core plywood. ML Campbell walnut stain and Water White pre-cat clear topcoat were used in the finish. Hafele Loox5 LED lighting was factory installed in the display rows and niche. The Spanish cedar cigar drawer uses the Boveda humidification system.
Equipment Used: 
Biesse Rover S CNC panel router, Homag Drill-Tec CNC drill-dowel machining, Homag Sand Tec, Makor Finish Line, Homag 4.4 Servo Edgebander, Ironwood straight-line saw
 
Have something to say? Share your thoughts with us in the comments below.