Home organization firm to manufacture healthcare products
May 8, 2020 | 9:43 am CDT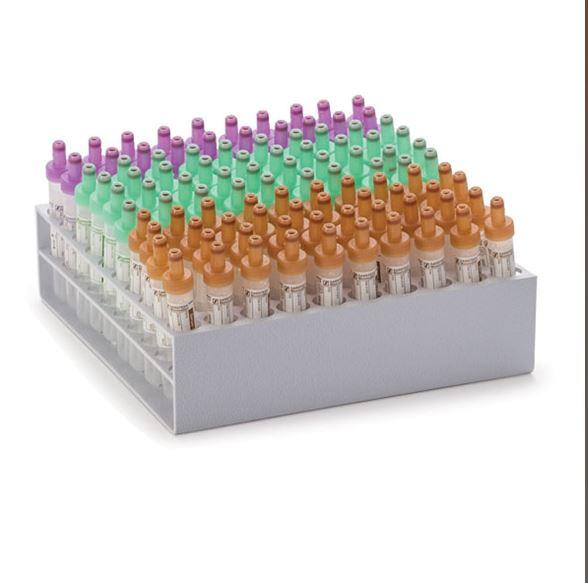 Photo By The Stow Company
HOLLAND, Mich. - Last month, The Stow Company announced that it will manufacture large-capacity polycarbonate tube racks for the healthcare industry. 
Distributed by MarketLab, the 100-place tube racks will be used for storing and transporting specimen samples, providing large-capacity storage in a small footprint. At any given time, clinicians will now have access to an assortment of tubes for efficient sample collection.
"As our state and nation find innovative ways to support the healthcare industry during our battle against COVID-19, manufacturing companies like ours have a responsibility to serve our community. By working with MarketLab to manufacture tube racks, we'll be helping clinicians organize their workloads and save time by offering easy access to large amounts of test tubes" states Phil Dolci, CEO of The Stow Company. "Testing efficiency is a significant hurdle to diagnosis and care. We are hopeful that by providing real-time manufacturing support, we can assist MarketLab in placing this product in key healthcare settings as soon as possible."
The Stow Company manufactures a complete range of organization solutions marketed under dealer, retail, and e-commerce operating groups: Inspired Closets, ORG Home, Easy Closet, Easy Garage, and Easy Track.
Have something to say? Share your thoughts with us in the comments below.